Year 1 Curriculum
We have two year 1 classes at Tudor School. 1O's Class Teacher is Miss Bell and she is assisted by Mrs Higgins. 1P's class teacher is Mrs Pamplin and she is assisted by Mrs Benjamin. Both classes also enjoy a weekly sports session with Mr Higgins.
Ms Smith, our Deputy Headteacher, is our phase leader for Key Stage 1 at Tudor Primary.
In this area of our website you will be able to take a look at the fun, engaging and exciting things your children in Year 1 will be getting up to this year.
We will be uploading termly curriculum maps to go into more detail about each area.
Please bear in mind this is a working document as the teachers will be personalising the learning and topic links throughout the year.
Phonics is a key part of our everyday teaching to help your child to read. Knowing how each group of letters 'sound' can be tricky so we have added this link to help you when supporting your child at home - click here to go to the website.
Spring Term
Our topic for the Spring term will be 'Planes, Trains and Automobiles'. Through this topic we will be exploring aspects of Maths, English, Science, Art, DT, History, Geography, Music, PE, RE and PSHE.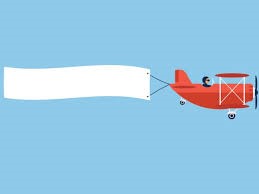 In Geography we will be learning about places we can visit using different modes of transport. We will look at different maps and learn how to read and create our own 'key'.
This will link in with our Science where we will match familiar animals to their respective countries as well as categorising them into animal groups. We will use our previous knowledge to further our understanding of how animals are structured and we will use our very own pets to help us. We will be watching out for those wonderful signs of spring – we can't wait!
As artists we will be inspired by artwork that is produced with more than one medium. We will explore collage, clay animals and work on different joining techniques to enable us to build our own vehicle.
As historians we will look at transport through the ages, especially those very clever people who dared to use their knowledge and imagination to create different ways to travel around the world!
Come on this exciting journey with us … who knows where we'll end up?