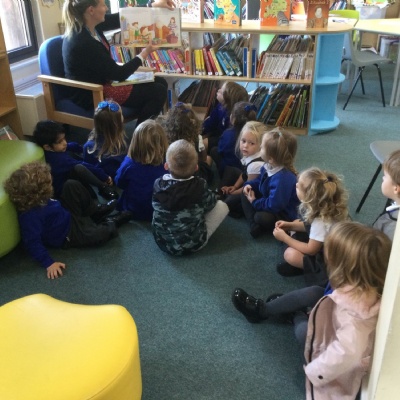 This week in Nursery Class we have been doing our learning connected with the well known story, 'We're going on a bear hunt.' We enjoyed our first visit to the school library and read a story together.
As part of our bear hunt topic this week we have counted bears in maths, made bears in our funky fingers area, we have enjoyed retelling the story in the home corner and used the dolls house and toy bears on our small world station. Outside you would have found us using to chalk to draw the swishy swashy grass, collecting sticks and mud each for our bear hunt story map as well as making the 'bears' cave' in which to read our books.
The children have done so well at continuing to settle too.
A friendly reminder that we change the children's books on a Monday, Wednesday and Friday. Please try and read with your child everyday - it will benefit them enormously!
I am also uploading the Redwood Rainbow newsletter. There are several little challenges for you to do with your children over the weekend before Monday when we will start our learning that is connected with The Gruffalo story. These will help prepare them for a week of fun and learning :-)
Have a great weekend!