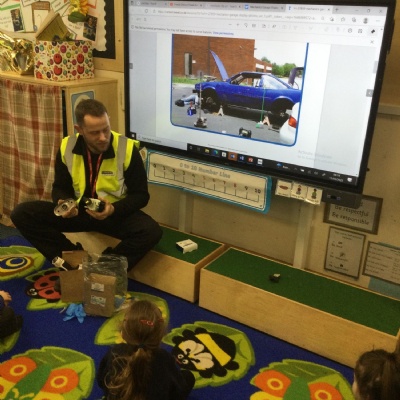 A real mechanic came to see us in Nursery this week as we continued to think about people who help us as out theme.
We were privileged to have a real life mechanic to come and visit us in Nursery class, we planned out some questions we wanted to ask him and asked him those and many, many more! He explained that he fixes cars and the biggest vehicle he has fixed is an HGV lorry! The children were very impressed!
He went on to show us some tools when used and we even got to feel and touch some real parts of a car!
The children have also enjoyed using their very own car wash, car garage and a mechanics role play area. Lots of fun has been had I. nursery class this week!