This week we have been exploring the story 'Owl Babies'
We made our own 'Owl Babies' by using sponges to print owls of varying sizes to represent the characters in our story. Big prints for Sarah, medium prints for Percy and small prints for Bill. We practised our super colour mixing skills to make brown paint for Mummy Owl. Come and see our display in the Year 1 corridor on parents evening!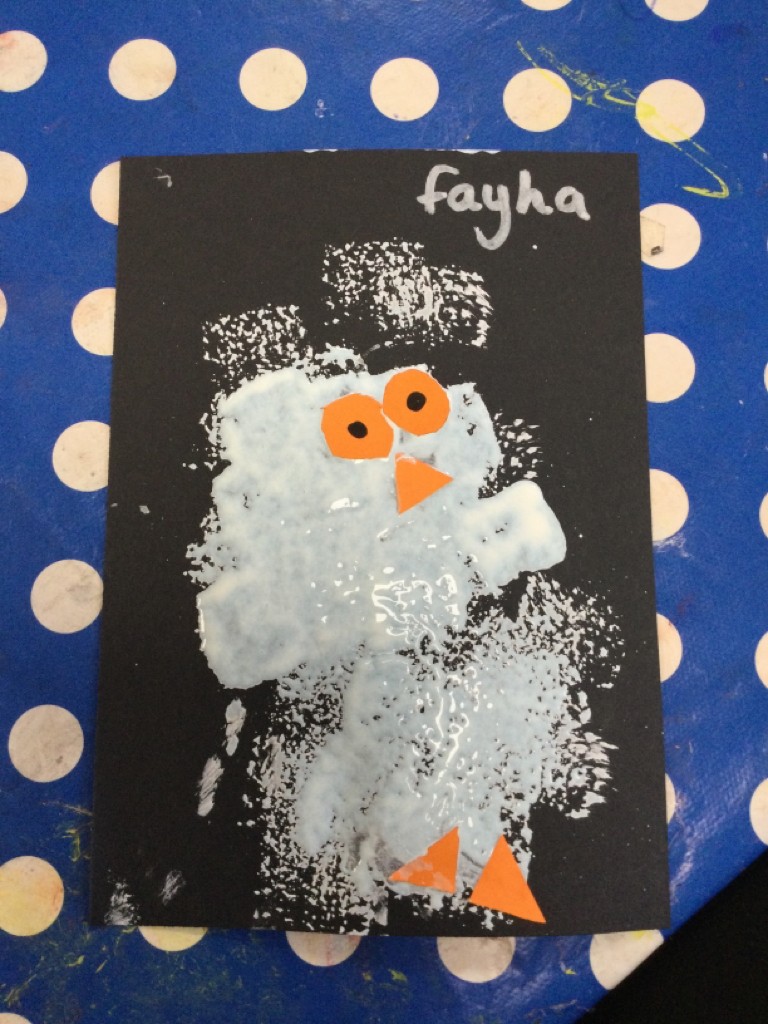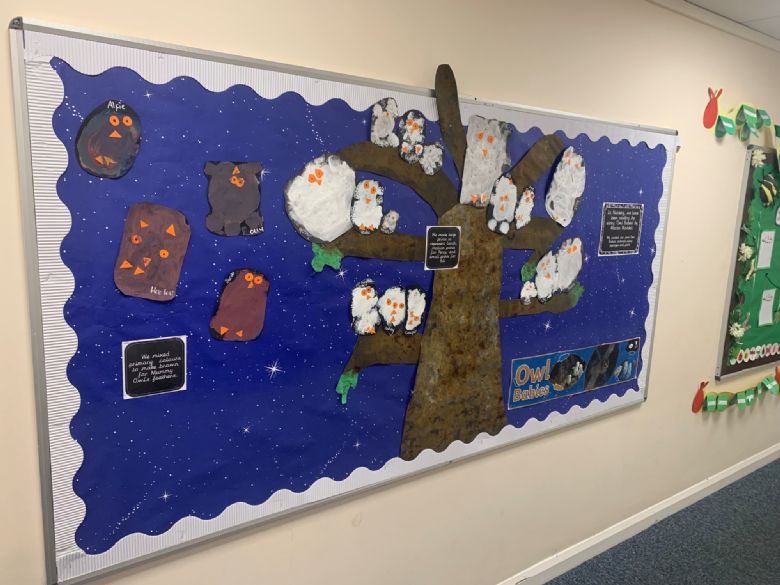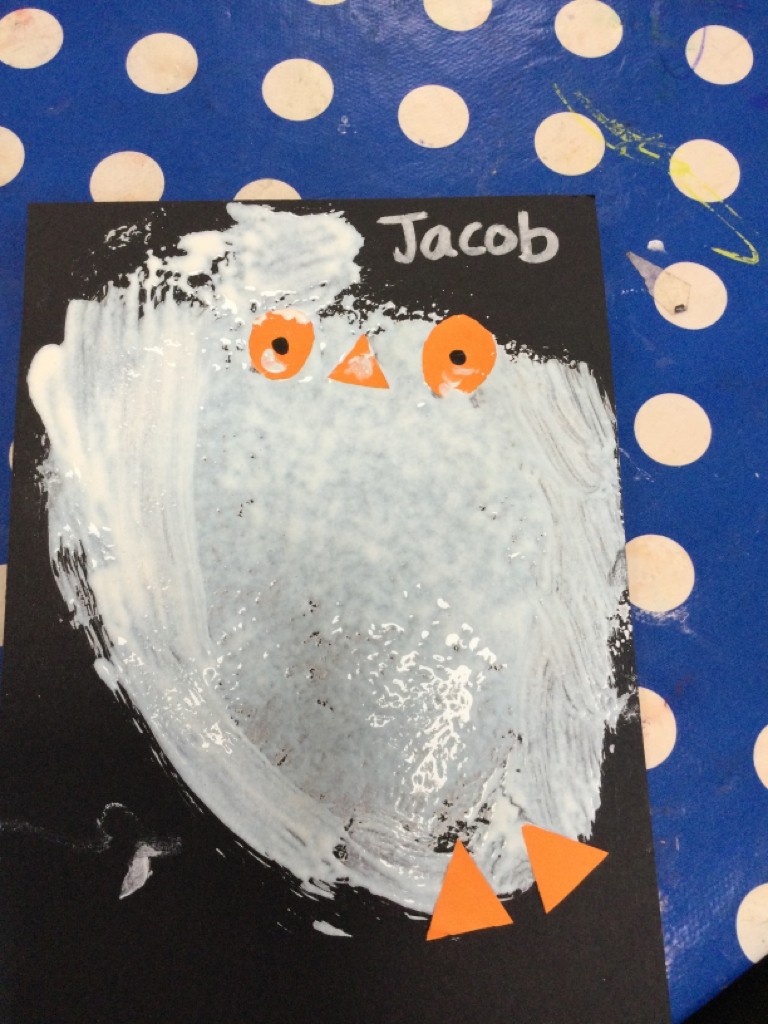 We were also refining our fine motor skills by threading feathers through holes in cardboard tubes to make fluffy owls. It was really tricky, but we persevered until we got there.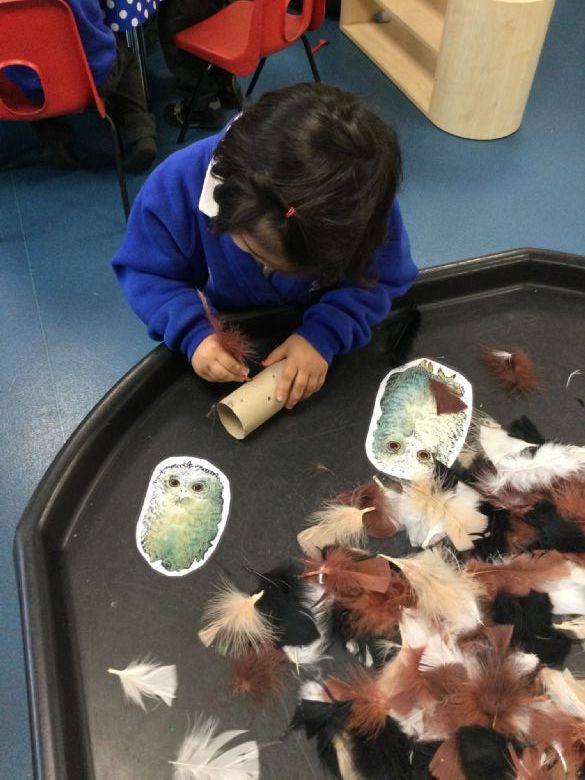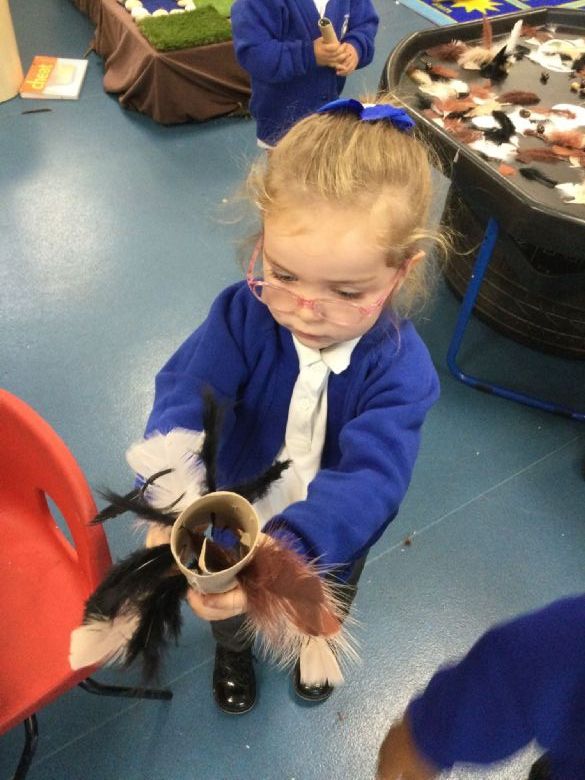 We enjoyed exploring our new nursery rhyme cubes in our classroom this week! There were lots of props to help us sing along to our favourites.