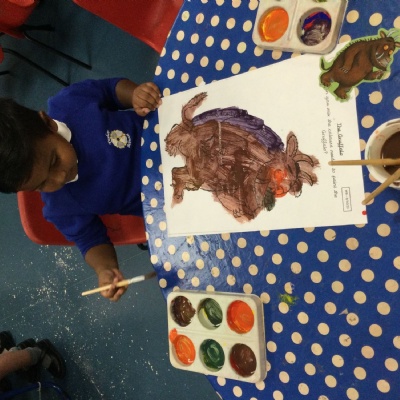 This week we have been reading the story 'The Gruffalo' By Julia Donaldson and Axel Shefler.
The children were challeged to use their existing knowledge of colour mixing and helpful resources around the classroom to mix the secondary colours needed to paint the Gruffalo.
They had to paint his orange eyes, green poisonous wart, purple prickles and brown fur.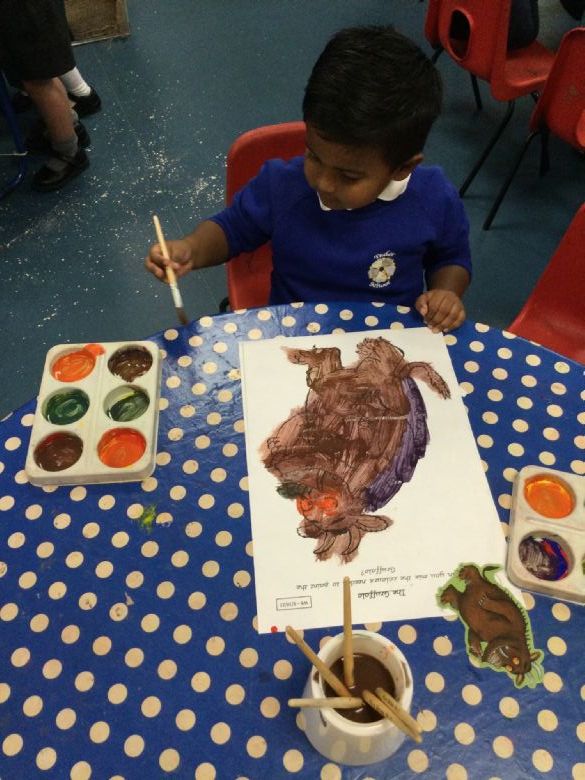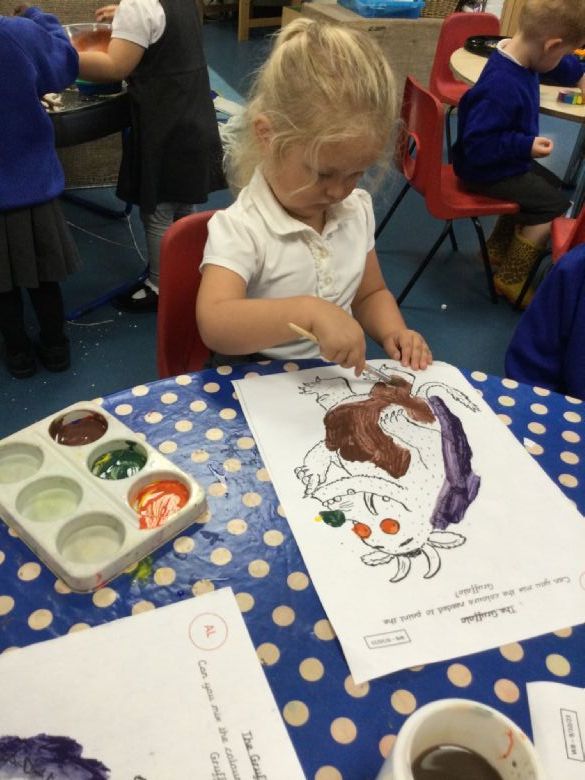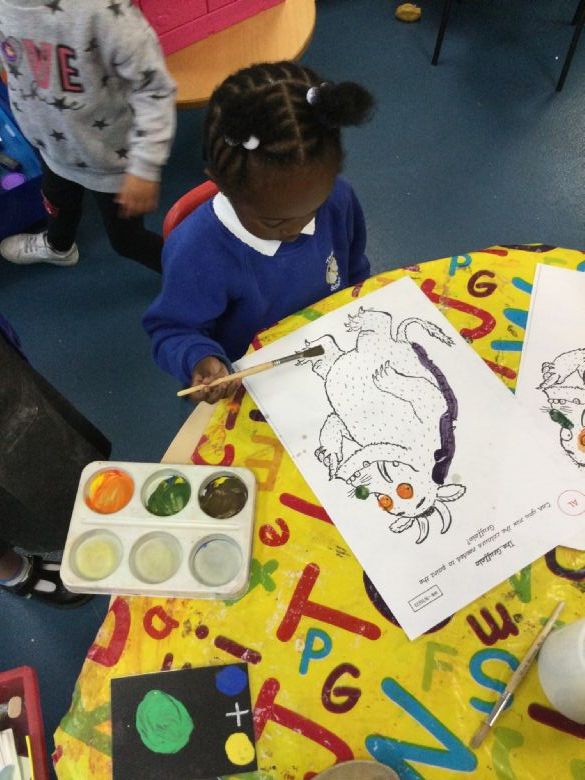 We are so proud of what they managed to achieve. Well done Nursery :)