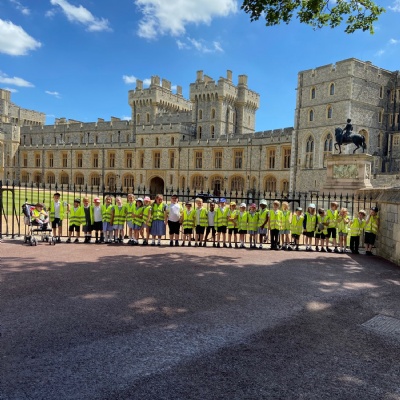 Did you hear we saw the Queen?
We had an absolutely amazing day trip today to Windsor Castle! We explored the chapel where Prince Harry married Meghan, we had a workshop all about the Queen, and we even had a chance to look round the castle! I'm sure 1P have already told you, but we spotted the Queen driving her corgis to the grounds for a walk (it really was her, the guards told us so!!!).
What an amazing day we will remember forever!