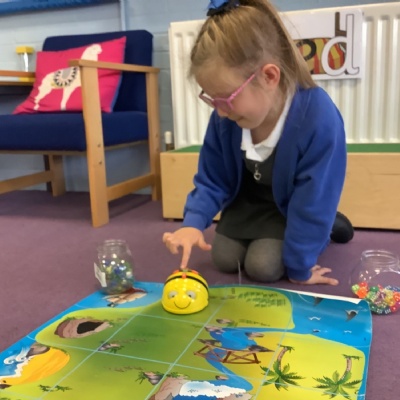 This week we had our first ever computing day!
Carl and Russell had yet another crash landing on a Treasure Island, and we had to get to them and help them home. We used our Geography map skills and positional language to find their house, then we programmed a Beebot to rescue them.
We started our day by guiding our blindfolded partners round the hall to get to some treasure. This showed us how specific we have to make our instructions when talking to a computer. We then worked with an adult to guide a toy around a map. We were also able to use the new Year 1 Tablets to experiment with the Beebot app, and then finally we programmed our real Beebots in the classroom! Finally, we had to fix any mistakes(or bugs!) when the Beebot didn't do what we expected!
Check out our photos to see how much fun we had ...