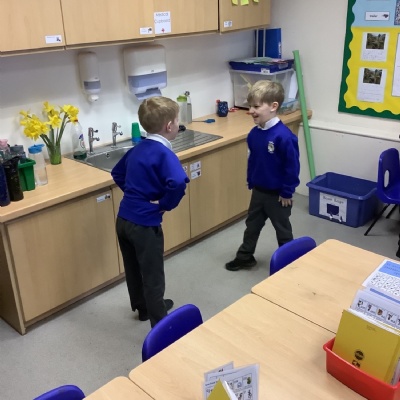 We have been thinking about how Mr McGregor and Peter Rabbit are feeling
We spent today acting.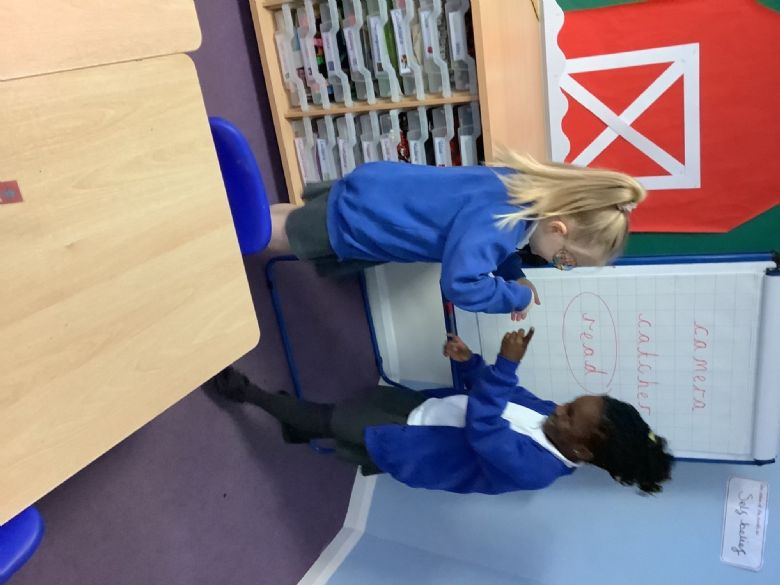 One of us was Mr McGregor and the other was Peter Rabbit.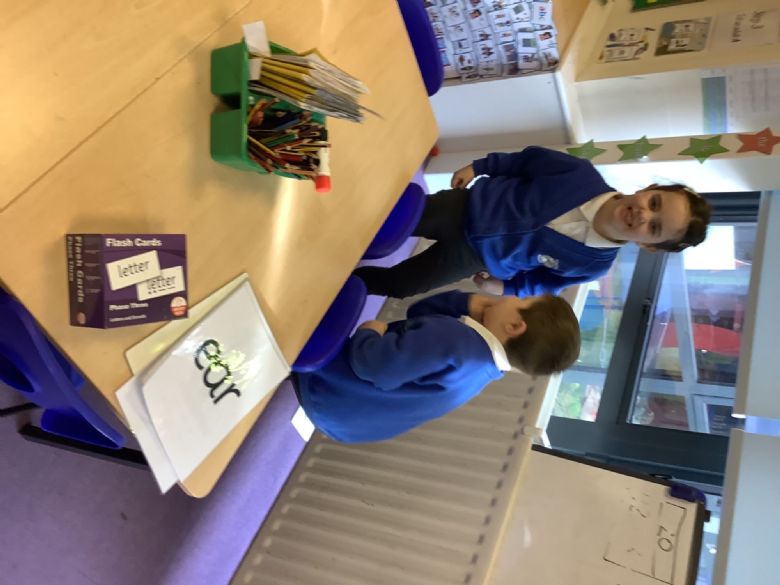 We thought Mr McGregor would be angry at Peter. Can you guess who is Mr McGregor?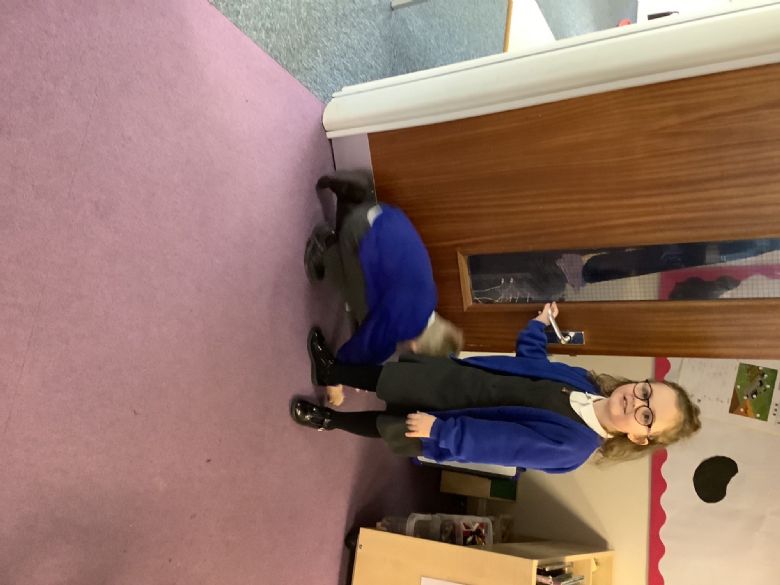 We said Peter would be sneaky. Can you guess who is Peter rabbit?