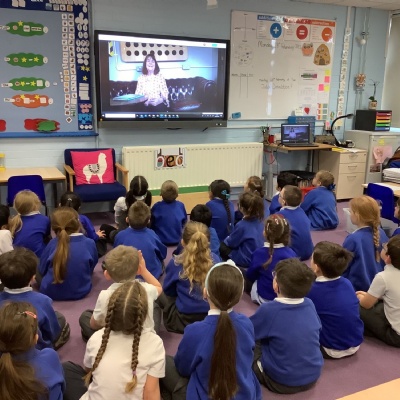 For World Book Week, we saw the REAL Julia Donaldson live!
We were so excited to see Julia Donaldson live today! We listened to her reading some extracts from her book and then she even sang us her songs from "A Pocketful of Songs", with her orchestra and even her husband!
There was even an unexpected visit from Alex Scheffler who drew us a picture as we watched - AMAZING!