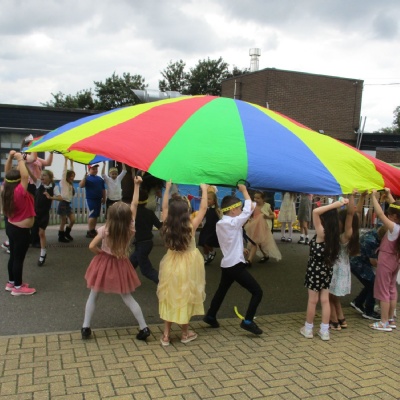 Last Monday we had a 'royal' garden party and played lots of different games including some with this colourful parachute.
In the morning, we prepared the food for the party. We made fruit dishes that we had designed ourselves.
After lunch, we put on our party clothes and joined the rest of Key Stage 1 in our bubbles outside. We played lots of fun games and then went back inside to eat our delicious healthy fruit snacks. We also had squash and biscuits!
Take a look at the photographs below to see us hard at work in the 2R 'castle kitchen' and dressed up ready to party with our homemade flags and crowns.