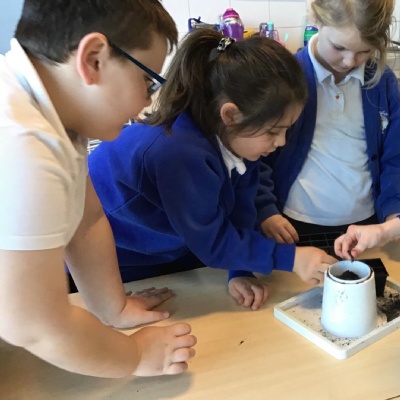 2Q observe seeds and then plant some!
This week we have mainly been thinking about how plants start off their lives... seeds! (Or bulbs).
In science, we spent time observing seeds in fruit as well as what the seed actually looks like. Using magnifying glasses, we were able to have a really close look and even see the patterns on the tiny seeds.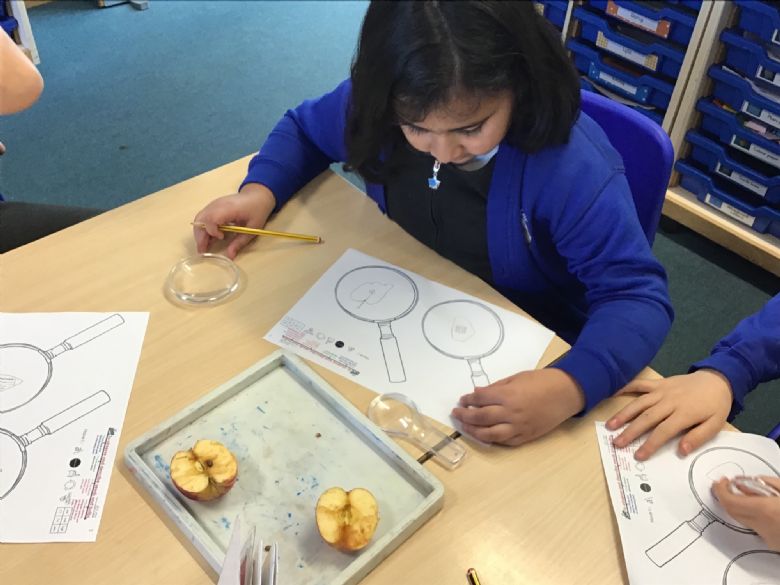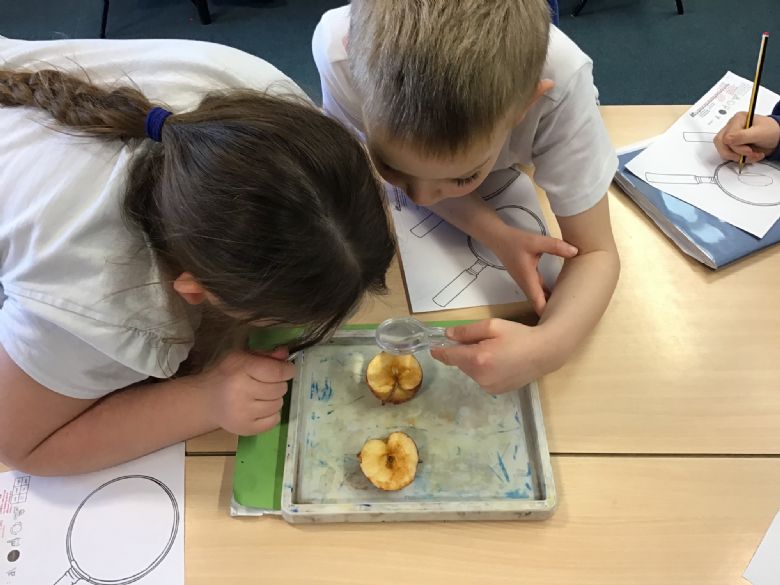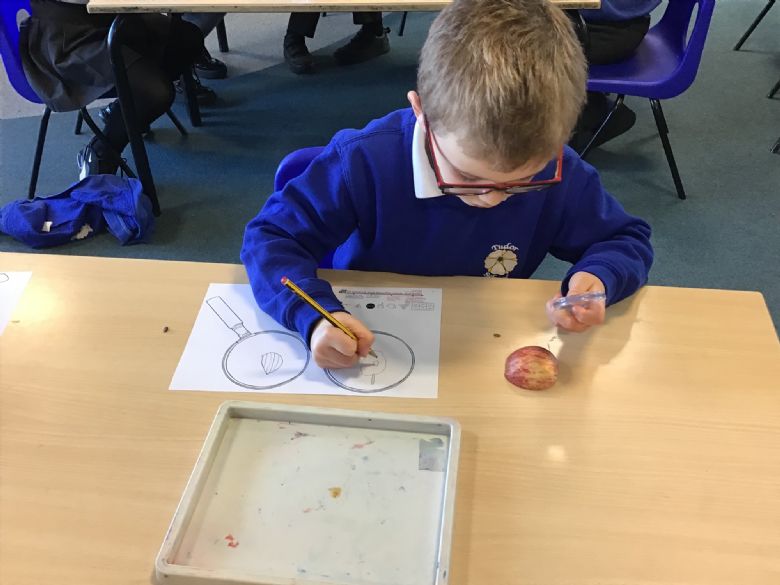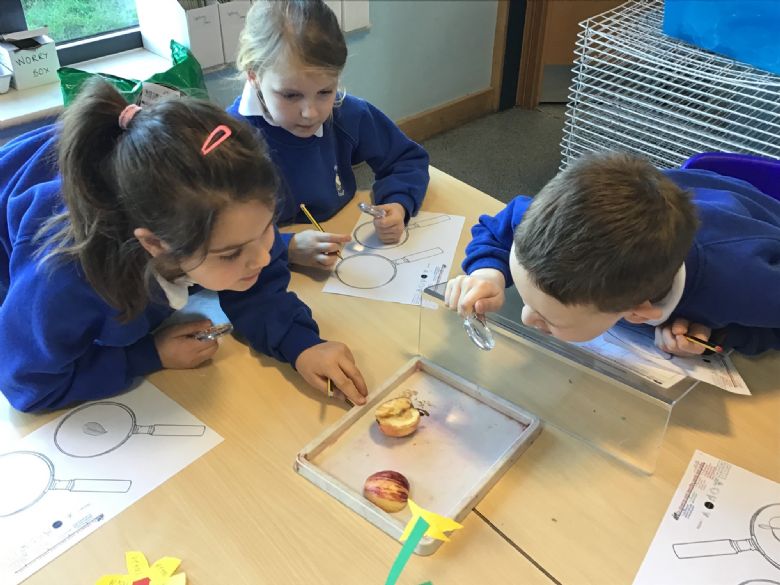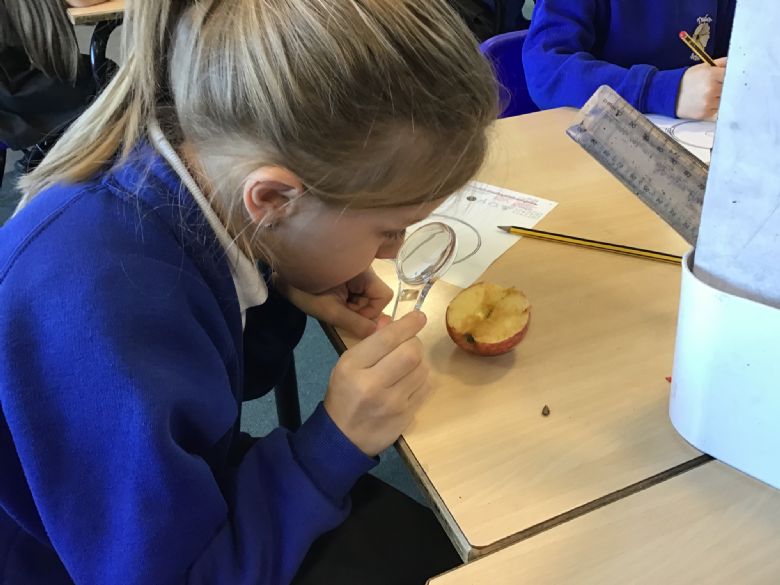 We couldn't just observe seeds, we HAD to plant some! After thinking about the 5 things a plant needs to grow, we had a go at planting some of our own. Fingers crossed we will have some green shoots to show off in the next few weeks.