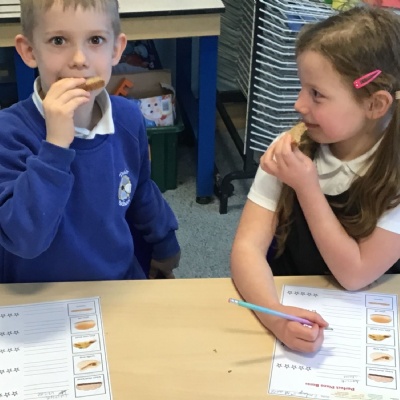 Year 2 are going to be designing and making pizzas this term.
Last week we looked at different pizza ingredients and thought about where they come from. We then decided which food group each ingredient belongs to using an 'Eatwell Plate' to look at how this fits in with a healthy balanced diet.
This week we focused on pizza bases. We discovered that bread is made from flour which comes from wheat. We then watched a video of bread being made before sampling different types of bread. We used our senses to describe the appearance and smell of the bread. Then we had to check out the taste and texture of the bread. This was our favourite part of the lesson! Based on our evaluations we have chosen which bread we are going to use to make bases for our pizzas. Here we are hard at work. Delicious!!!