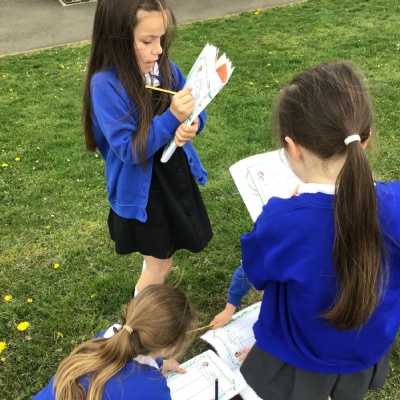 It's a new term, a new theme and a new topic in Science.
We explored the school grounds and found lots of different objects. We looked at them carefully and tried to decide whether they were alive, once alive but not any more or had never been alive. We made lists of the different things that we found and then tried to explain why we had sorted them in this way. Here we are hard at work.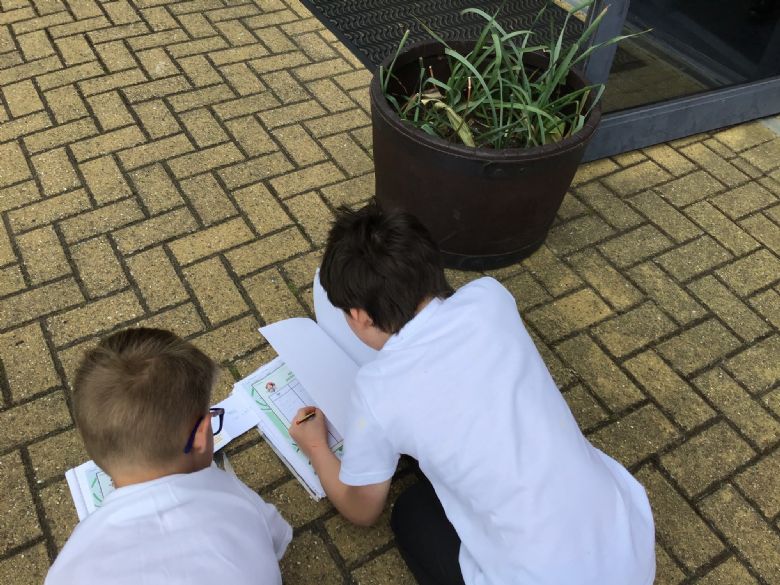 Here are some of the things that we found. If you look really closely you might just be able to make out some ants.