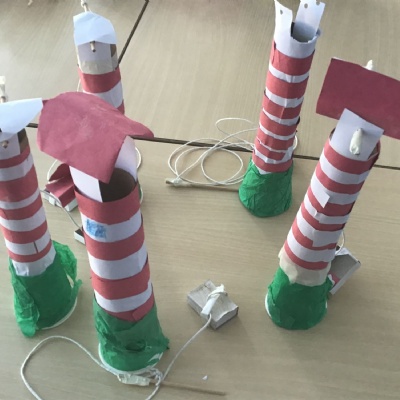 Well, a family of lighthouses actually!
For Design and Technology this term, we have explored winding mechanisms. Last week, we designed a lighthouse for Mr Grinling, the lighthouse keeper. This had to include a winding mechanism so that he could get easily get his lunch from the ground floor to the top of the lighthouse. This week we had great fun making our lighthouses and if things didn't quite work out the first time, we adapted our designs. Here we are hard at work.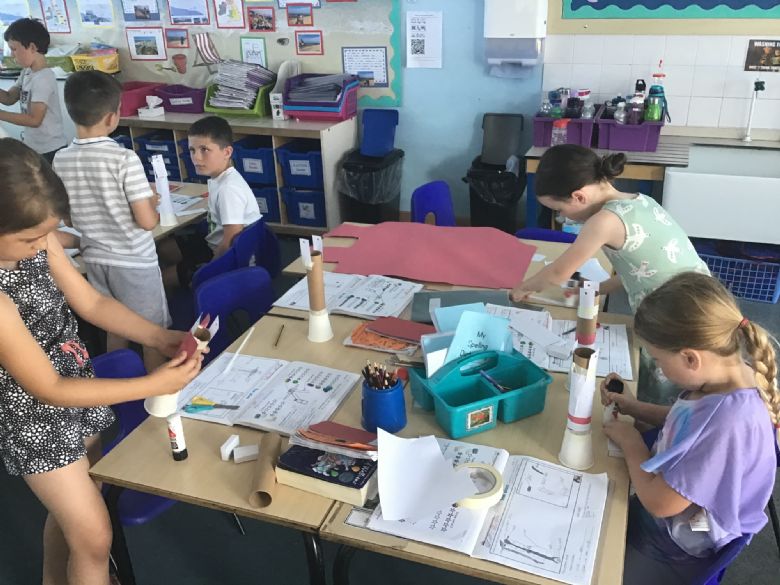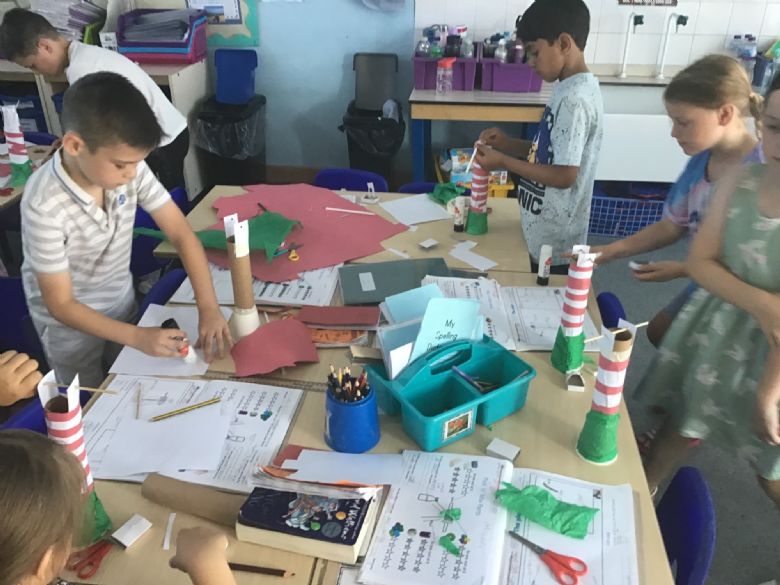 We had great fun and were really pleased with how they turned out. Here are the finished results.