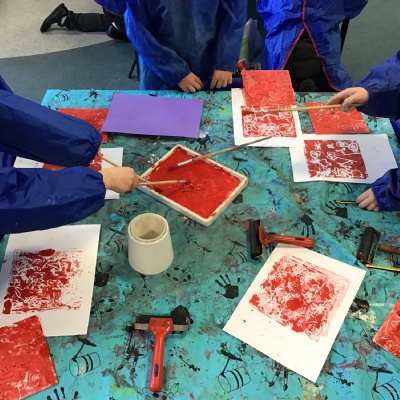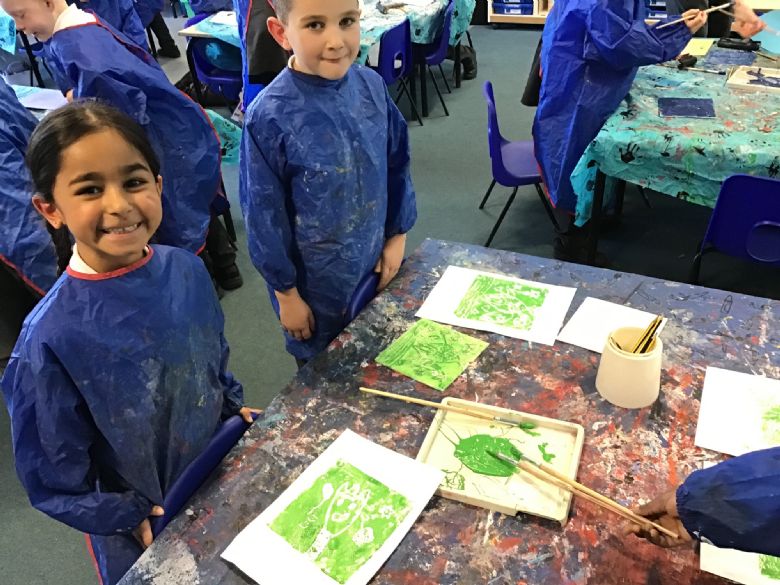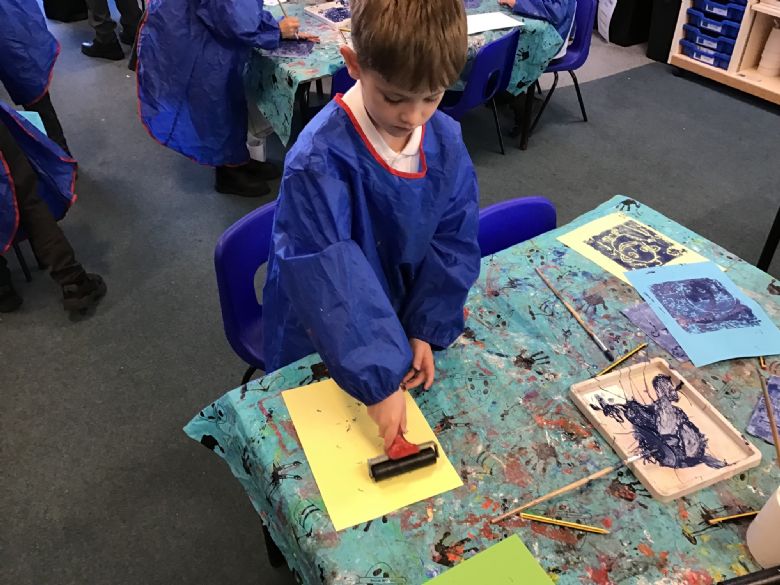 After spending time exploring the Toy series by Andy Warhol, we have looked at how to make our own simple prints. First we had a try at using different objects around the classroom to see how a print works. Then we carefully designed our own Toy Story printing block...
Our favourite part was using the thick printing ink to cover the block, then roll over the paper to transfer it to the page.
We are quite pleased with our results.