WOW that was fun!
After practising our acting and singing, we finally had a chance to share our work with our parents and friends in the school.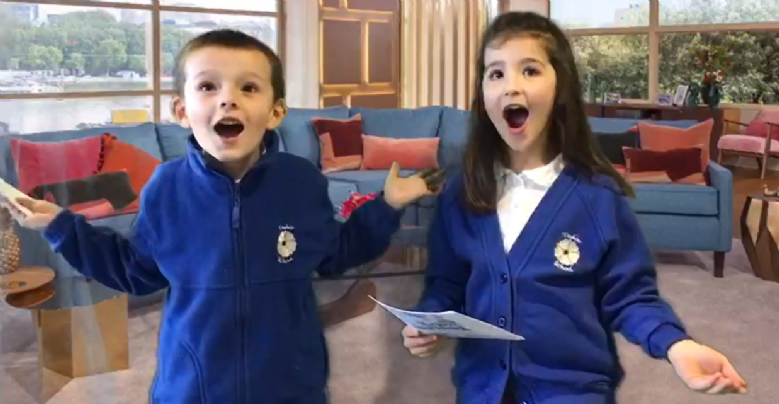 All of KS1 took part in 3 GREAT performances and definitely sung with so much Christmas Cheer!
Thank you for all the help with line learning and costume finding.
As a little treat, here is our two, future TV stars filling in time with some GREAT dancing...enjoy!
https://app.seesaw.me/pages/shared_item?item_id=item.60e467b7-dfcd-41ae-96e6-c4feef696926&share_token=lTonkfhEQyOJHPIWDHNq-A&mode=share