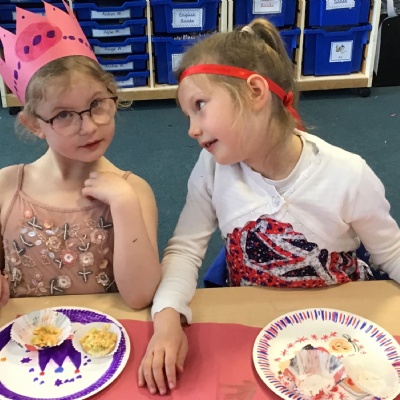 Year 2 celebrated the coronation in style.
During the week we planned and then made our own party tarts ready to eat at our Coronation Celebration. The base was made out of cooked bread and we chose fillings that included something from each of the food groups on an eatwell plate.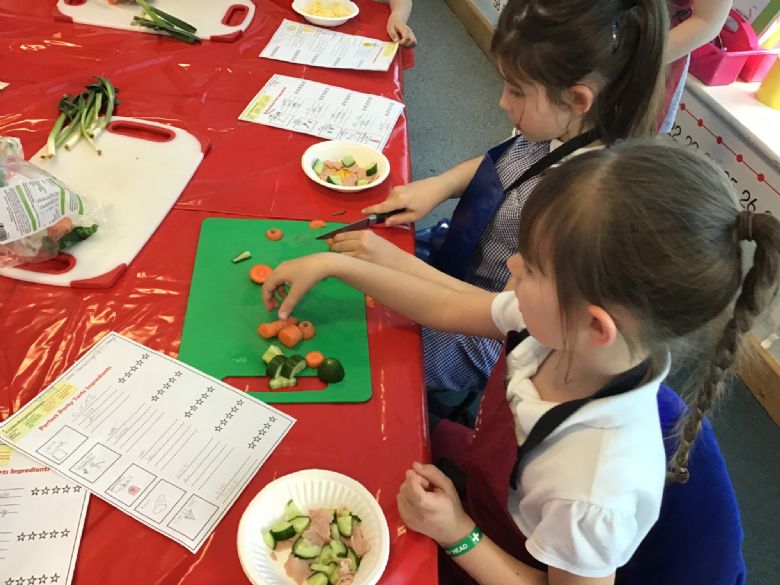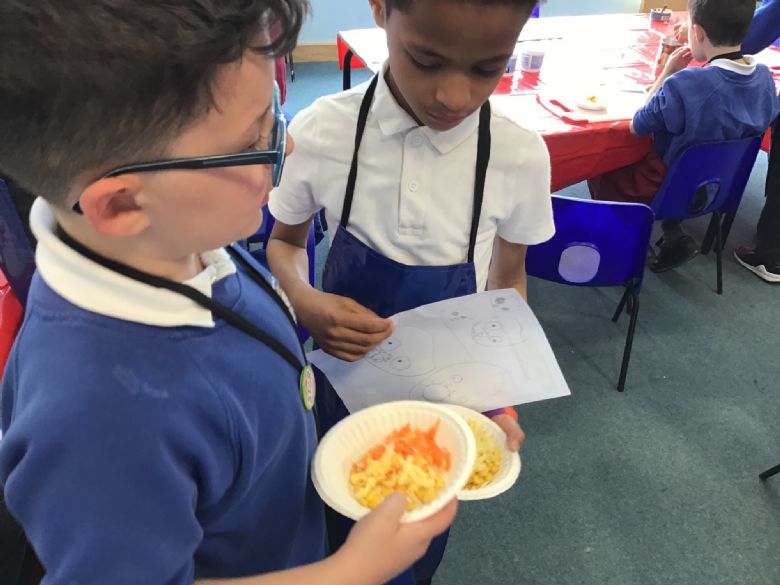 Once we'd made our tarts, we made crowns, bunting and table cloths ready for our party.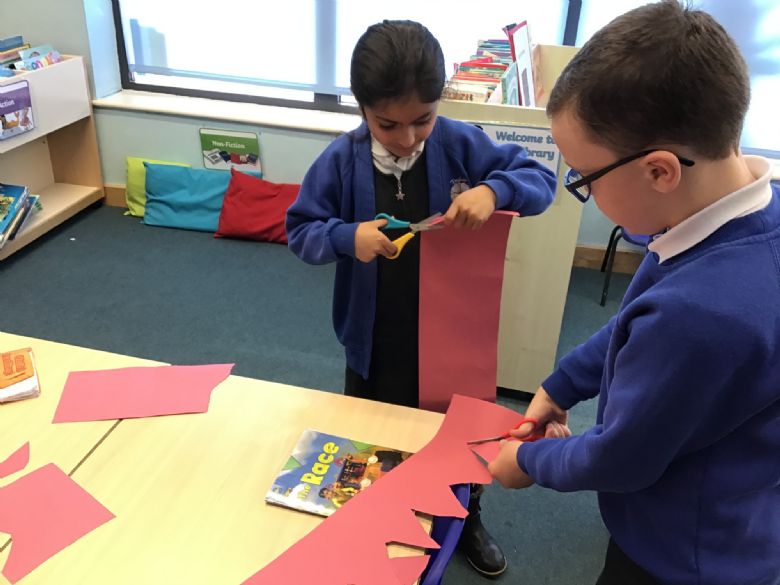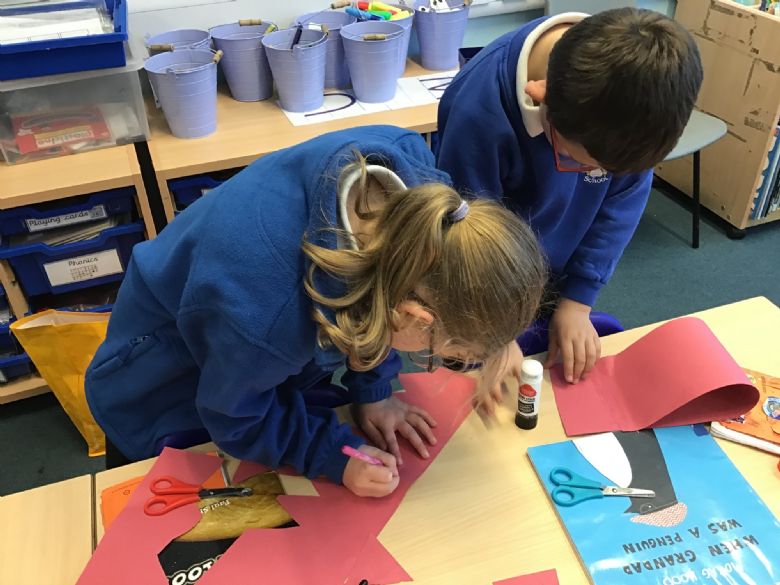 In the afternoon, we changed into our party clothes, put on our crowns and enjoyed eating our home-made party tarts along with some other tasty treats. We then joined the rest of Key Stage 1 to play some royal party games, including 'Pin the Crown on the King', a crown jewels relay and 'Musical Guards'.