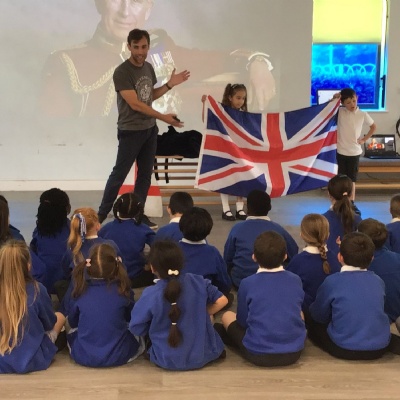 Year 2 enjoy a workshop all about Windsor Castle.
What a start to our last half term!
After an awesome assembly on Monday (see the school's twitter page for more information), we were treated to a fantastic workshop all about the OLDEST working castle in the world...WINDSOR CASTLE.
During our workshop we were able to share all we have learnt and added to our knowledge about the Royal family, the flags they have and being a knight.
This is the ROYAL STANDARD. It flies on the Round Tower at Windsor when King Charles is there. Each part shows a Kingdom of the United Kingdom.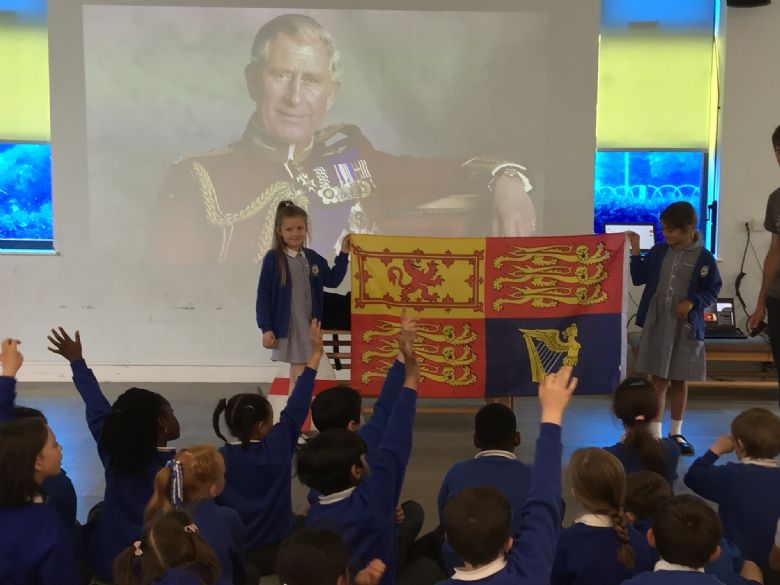 We saw what a knight would have worn...It was VERY heavy!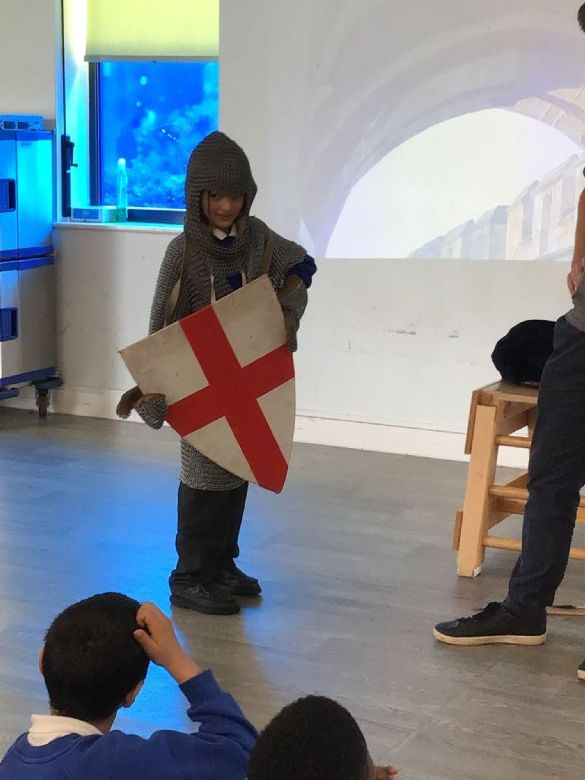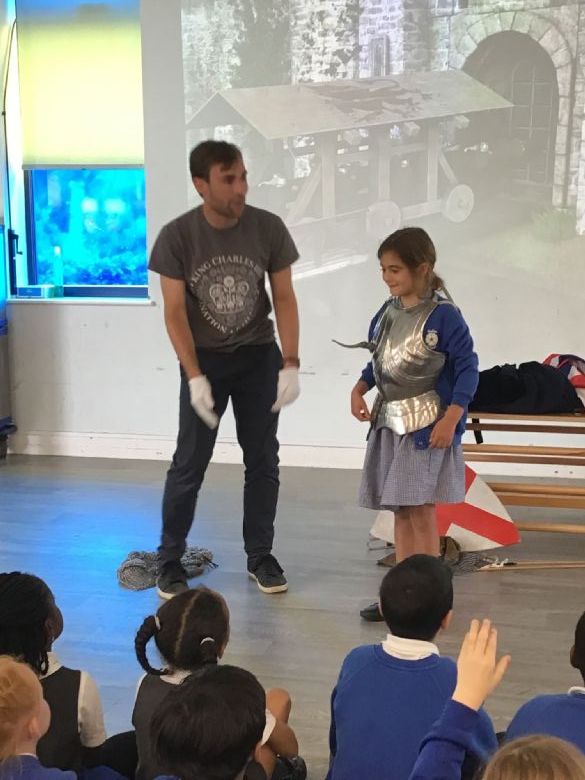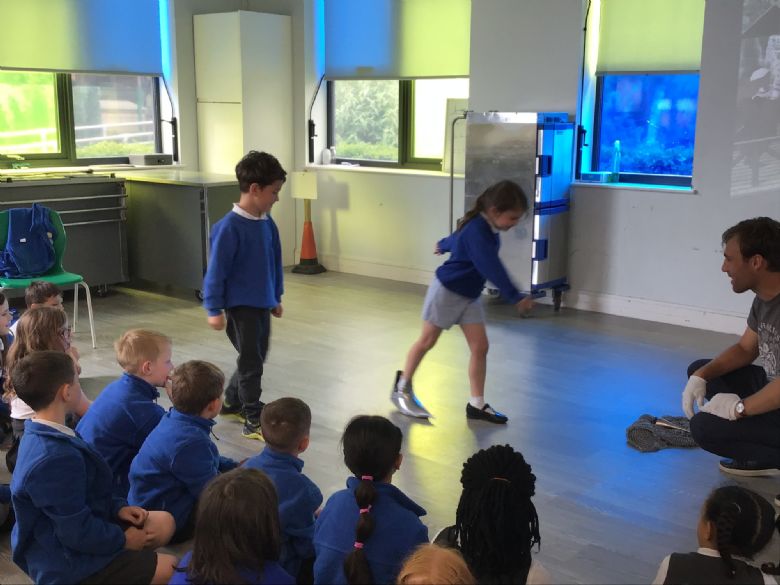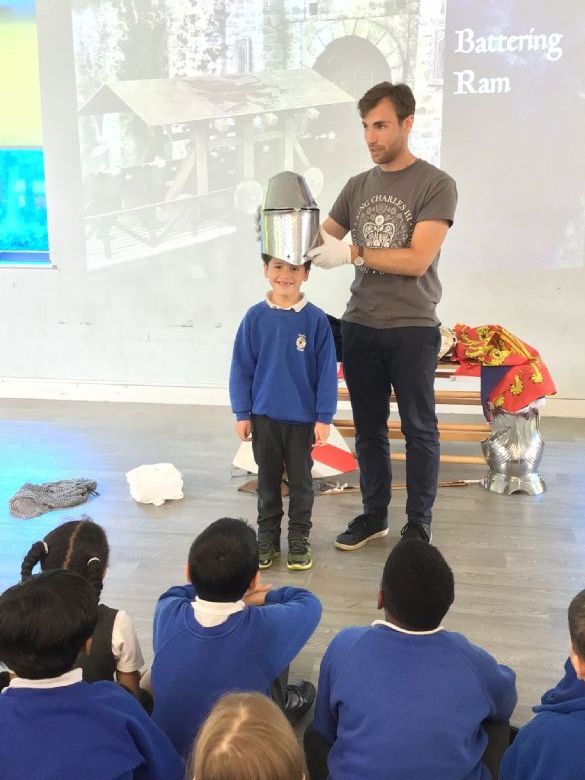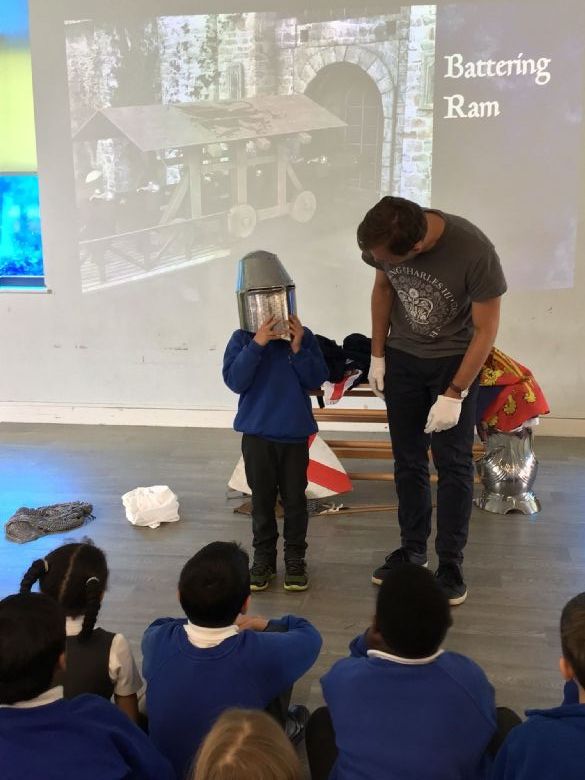 We also thought about how castles were built to protect the people in them and how the knights would attack their opponents too...NO PRESENTERS WERE HARMED...promise!