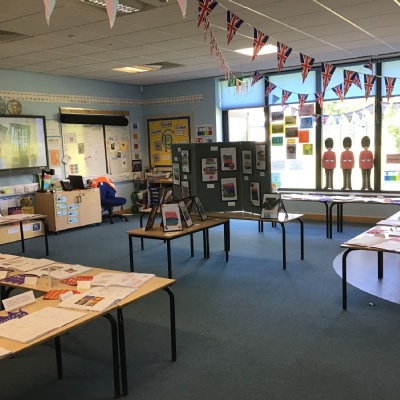 Thank you to all our visitors today who have enjoyed our exhibition of art.
This week we have looked at weaving using thread and other fabrics. We have been inspired by the flags of the Knights of the Garter in St George's Chapel at Windsor Castle.
When you become a Knight of the Garter you have to have a coat of arms. A coat of arms represents you and contains symbols and colours showing something about you.
Once we designed our coats of arms, we set about weaving them. It was a bit tricky at times.
Finally, we spent time in class setting up our exhibition before going to see what the other classes had been up to.
It really was fantastic to see all the work on display.
Here are some shots of our gallery.