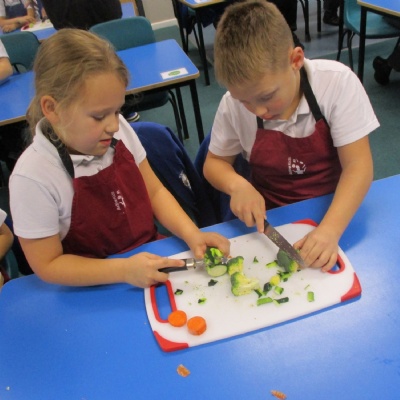 In year 3 we have been looking at rationing. We are working towards creating a tasty vegetable pie to help the people of WW2.
Today we looked at peeling, grating and cutting different vegetables including broccoli, courgette and carrot. We learnt at how to cut safely using the claw grip. We worked well as a team to tidy up too.
Check out what we got up to with the pictures below!