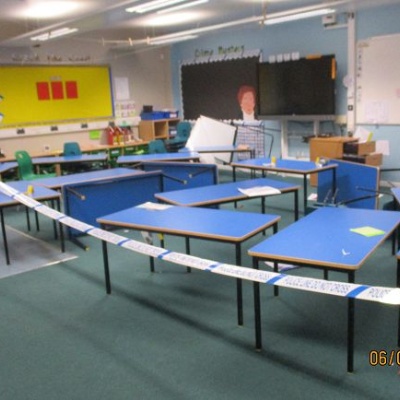 Last Thursday a crime was committed in year 3, we became detectives to try and solve the case!
We examined the crime scene and identified some crucial evidence. We worked together using the evidence, and identified three suspects: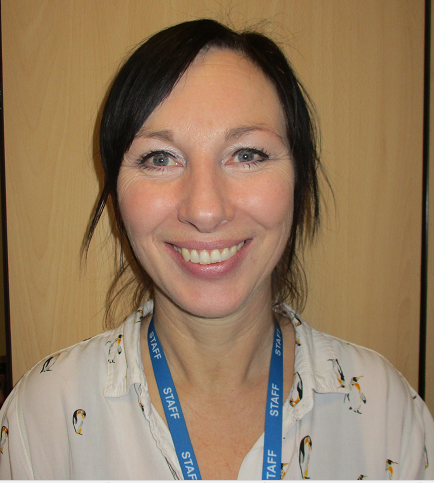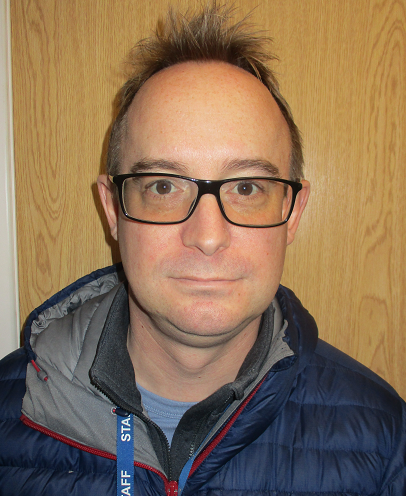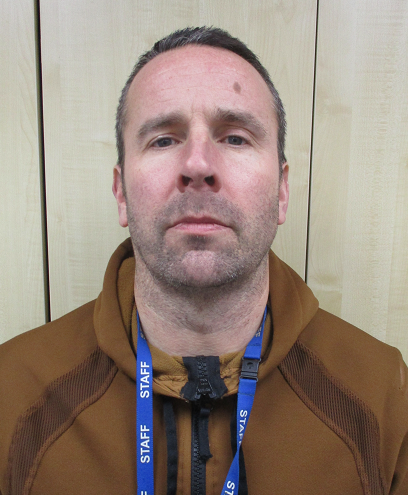 We then wrote an incident report that included all the 5Ws to ensure that we had all the facts. We can't wait to solve the crime and see WHO did it!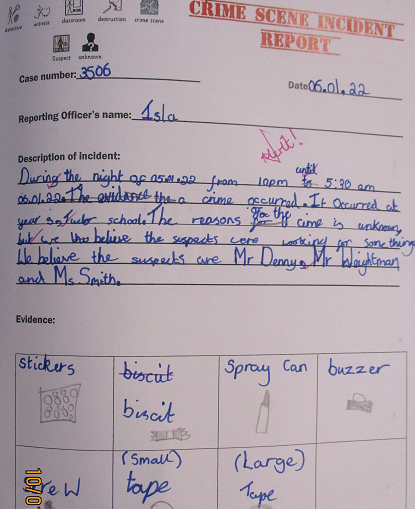 Isla (3S)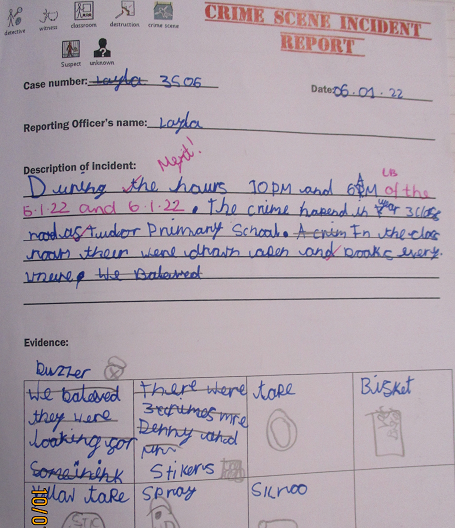 Layla (3S)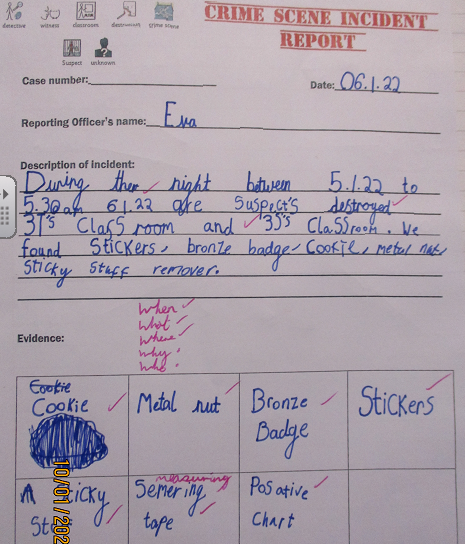 Eva (3T)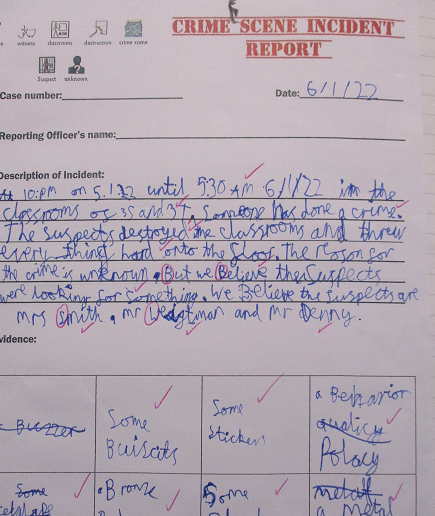 Klaudia (3T)