As part of our Science learning this week, we were exploring measuring force using a newton meter.
We were given the challenge of finding out which shoe would be best for an officer, who may have to do a lot running. We then used a newton meter to measure which shoe had the best grip.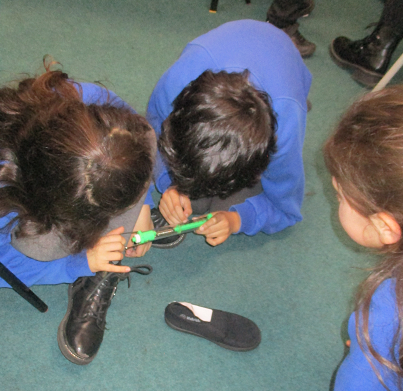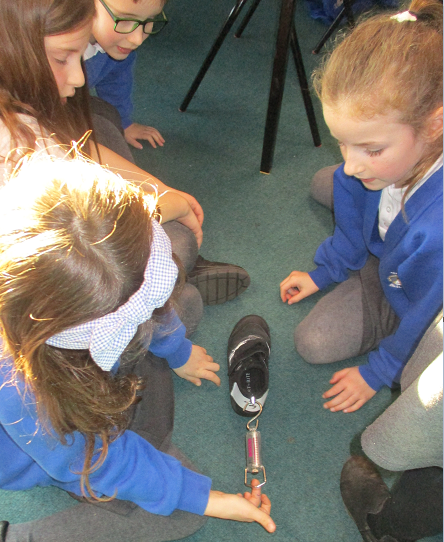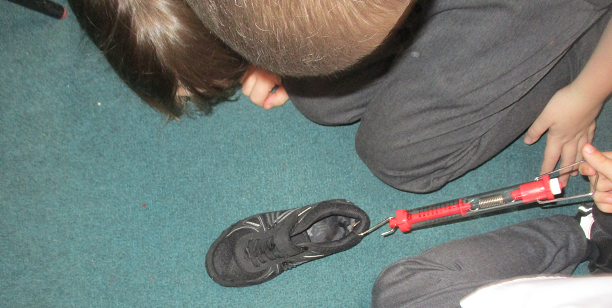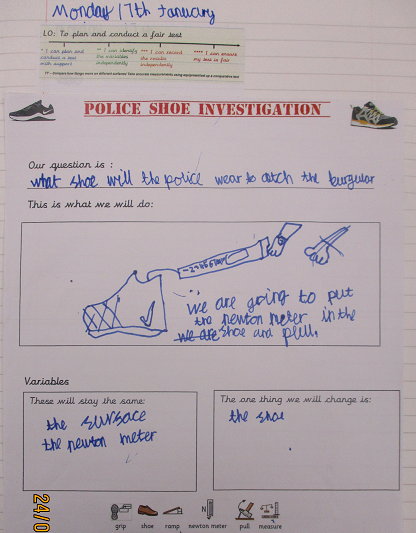 Zara 3T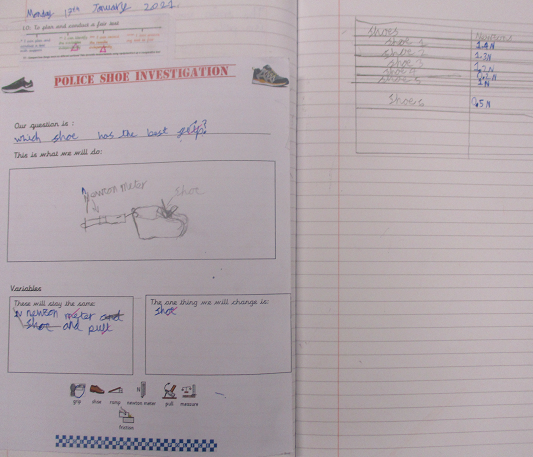 Aarav 3S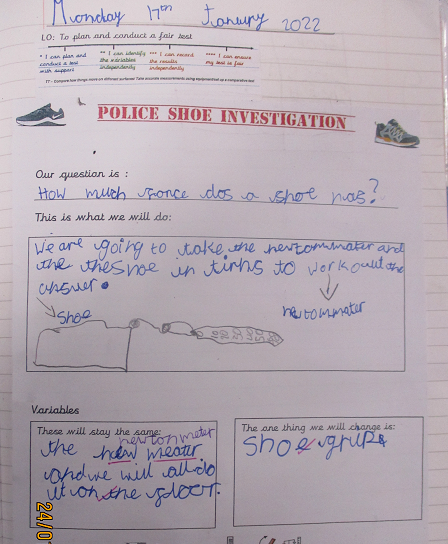 Layla 3S
Next week we are going to look at our results and present our findings.