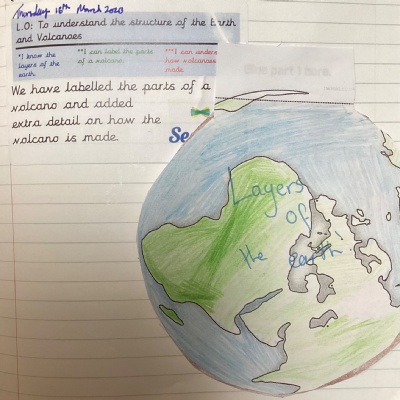 The Earth has layers... like onions?
Published 16/03/23, by Shannon Foy
This week we have been focusing on the topic work on understanding of the structure of the Earth and volcanoes. We were all able to understand the layers of the Earth and label parts of a volcano alongside this. Most of us were able to understand exactly how volcanoes were made. This has fit in really well with the topic of up Pompeii all about ancient Rome.
Read More