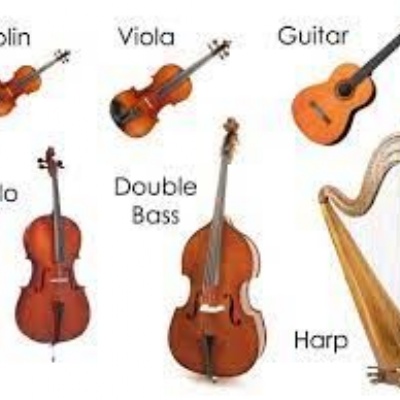 We have been learning about all the different musical families
This half-term we have been learning about the different musical families. We have learnt about instruments from the woodwind, string, brass and percussion family. We have even been learning how to identify an instrument just from listening to the sound and pitch they make.
We made our own string instruments using cardboard and elastic bands. We experimented with how to make different pitches by stretching the elastic bands. We had to make sure there was some sort of sound hole for the sound to vibrate.