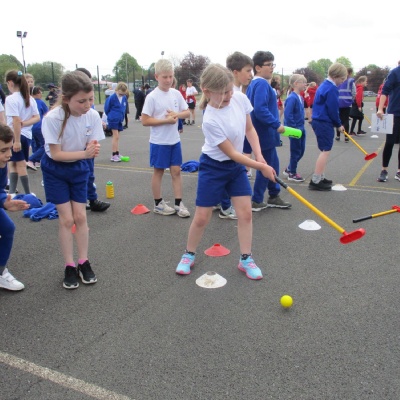 Year 4 Tri-Golf tournament.
Last Wednesday both classes enjoyed an afternoon of tri-golf organised by some students at Longdean School. We were split into teams of 10 and competed against other local schools to be crowned champions of Dacorum.
Although we were not the overall winners, we did come away with awards for the values of self-belief, honesty and passion. But above all, we had loads of fun!
Well done Team Tudor!