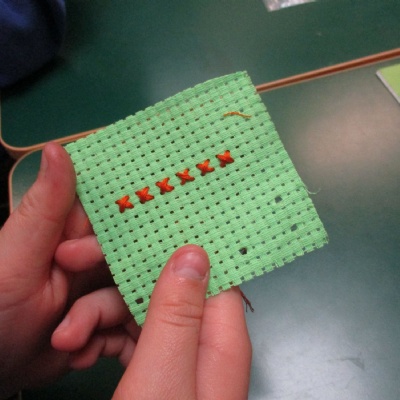 Learning the cross-stitch technique and practising threading a needle!
Today in art we have been practising the cross-stitch technique in preparation for our final pieces of telling an event or story through fabric, with inspiration from the Bayeux tapestry.
Most of us got the hang of it really quickly, and some of us even began to stitch out letters or shapes!