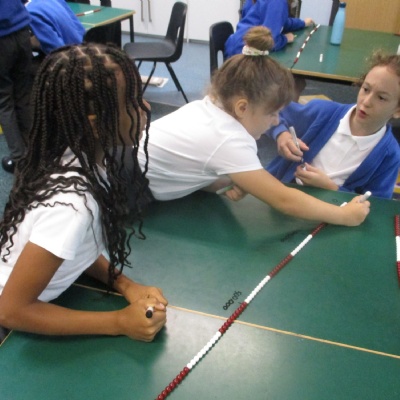 Showing our learning in different ways.
Today we did something that we haven't done before - drew on the tables!
We looked at representing our understanding of regrouping and labelling on a number line values up to one million! We thought carefully about what which bead represented and even used a bit of our fractions knowledge to help us!
(P.S. Don't worry, the whiteboard pen came off afterwards!)