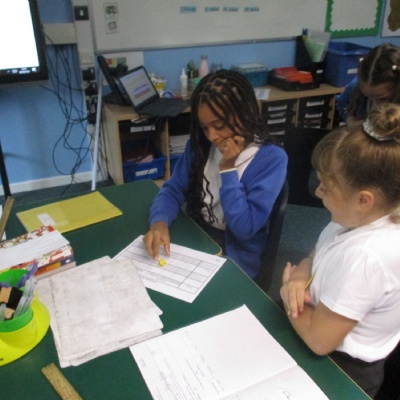 Learning about place value
In maths today, we have been looking at place value. We played a game called crooked rules - this is how you play:
The aim of the game is to make a number that is closest to 1,362 (circle) 24,274 (triangle) or 185,274 (square) using only the numbers you roll with the dice. Choose carefully where you put each digit! The closest to the given number when all appropriate boxes are filled wins.