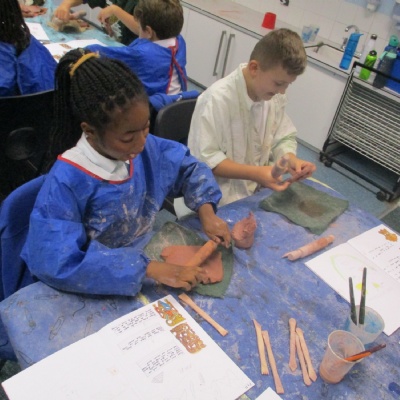 Using our skills from last week to create our Mayan masks!
This week, we created our Mayan masks using clay. We first rolled out the clay and carved the outline of the face, then we used the score and slip method to add the design. We used wooden and metal tools to carve extra details and used water to smooth down any rough edges!
Next week - painting the masks!