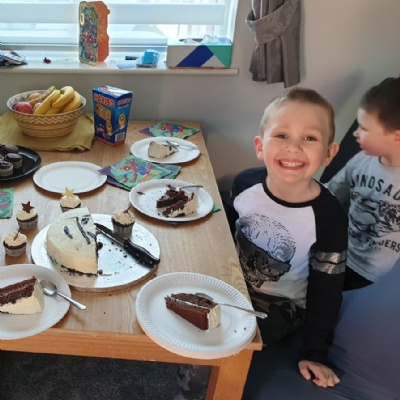 Look what 1P have been up to this week...
Happy Birthday to Dominik and Finnly! As you can see Dominik had a yummy cake!
1P have been working hard this week. Well done! But it's not all work and no play. I'm hearing lots of you have been out in the garden, going on walks and creating great things. Check out the fun Dominik and Anthony had below...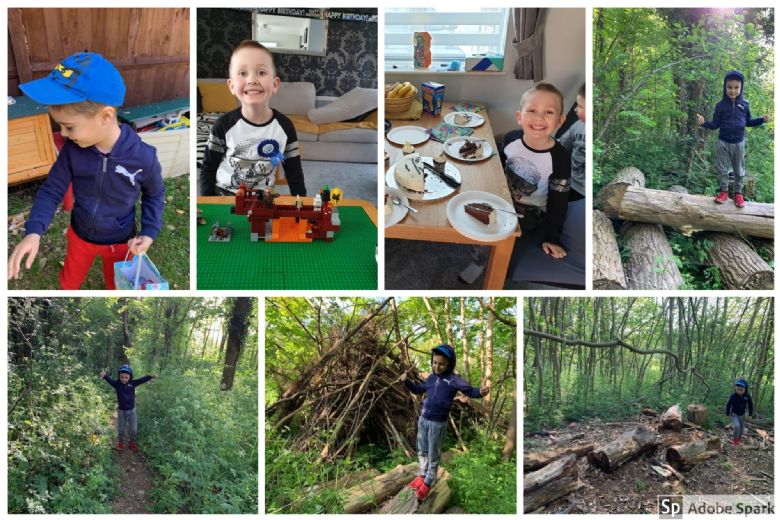 And a few of you have had fun using the tools to create computer art. Check out Alexis' picture and Violet's elephant. Violet even added audio!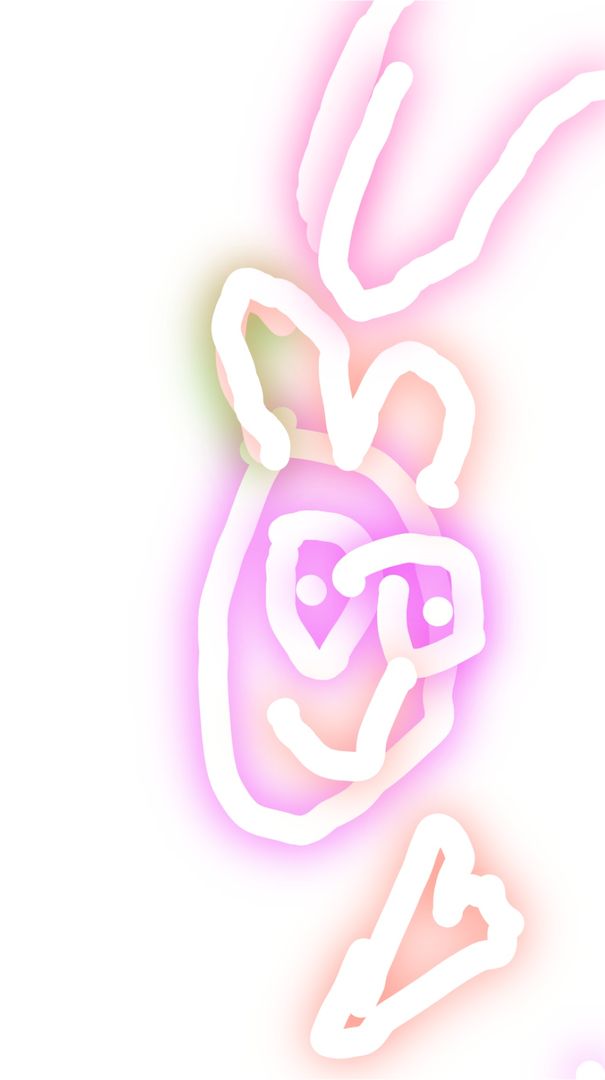 Anna had help from her sister to explore the computer tools too...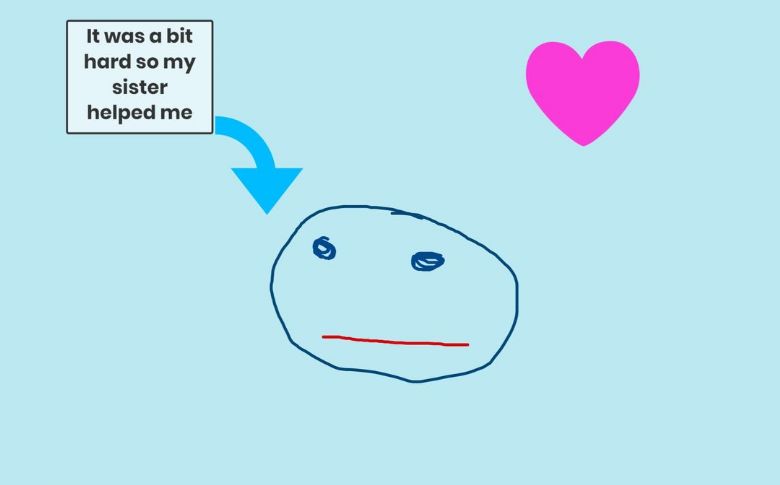 Alongside working hard on our maths workbooks, we've been practising our sentence writing in English and Topic tasks.
Here is the work that impressed us the most for either being amazing for a Year 1 child or for being amazing for that child to do. Give yourselves a pat on the back...
We learnt about the features of a diary, found examples and then wrote our own diaries.
Aarav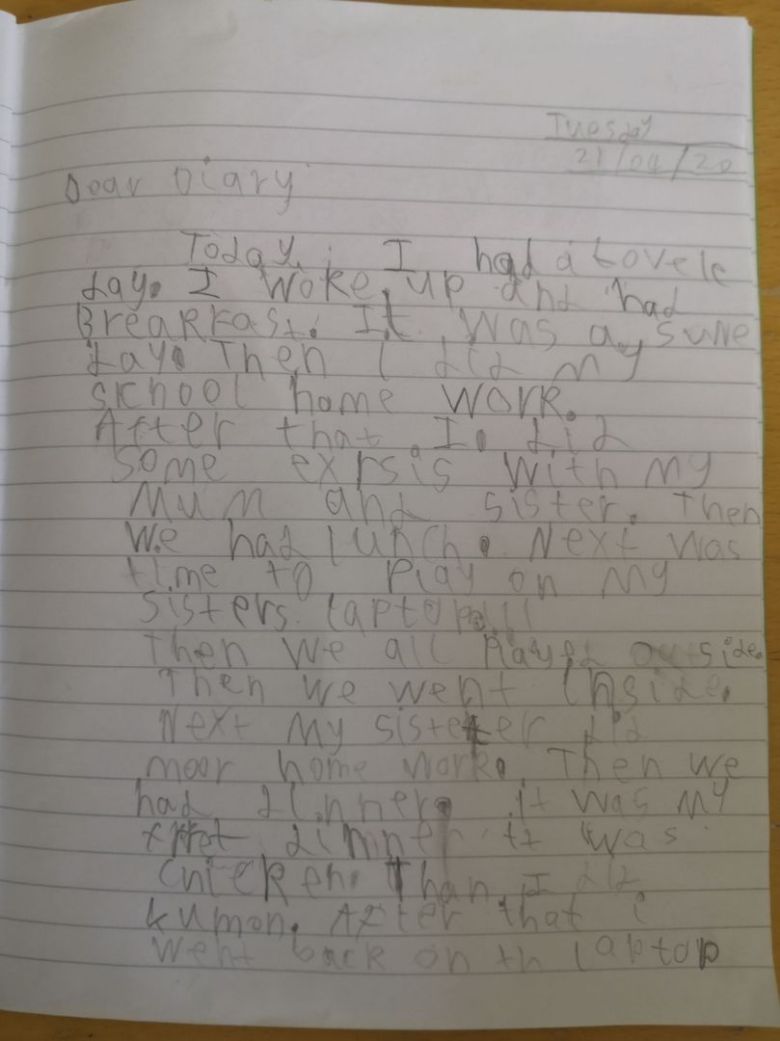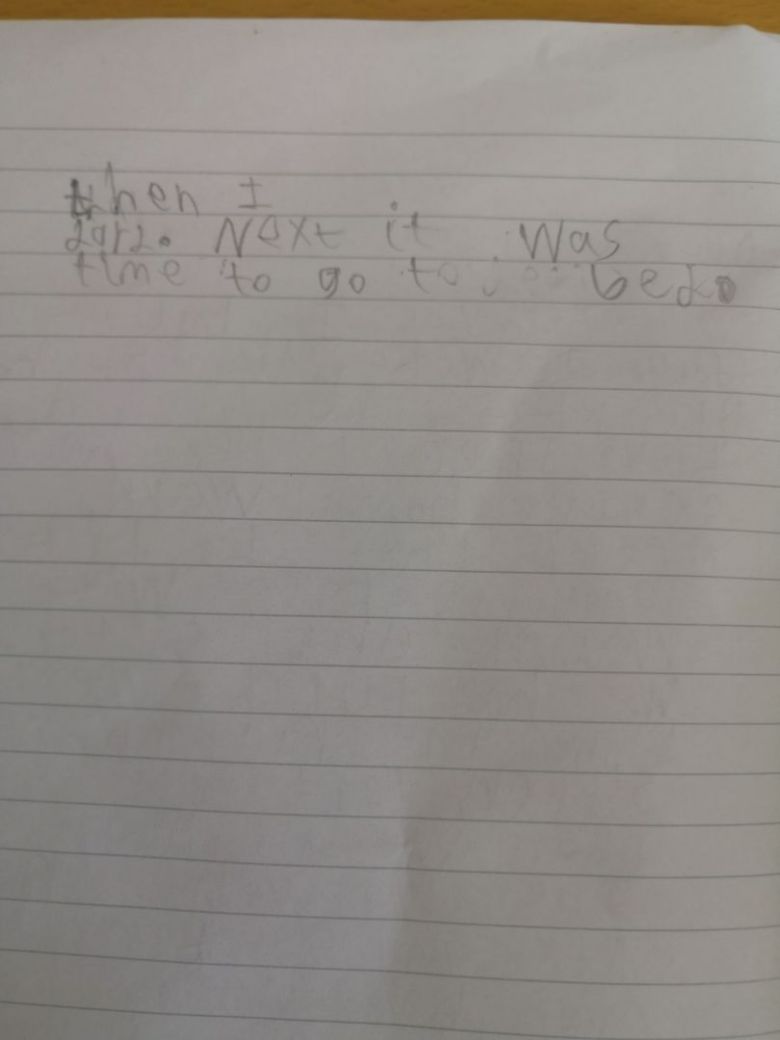 George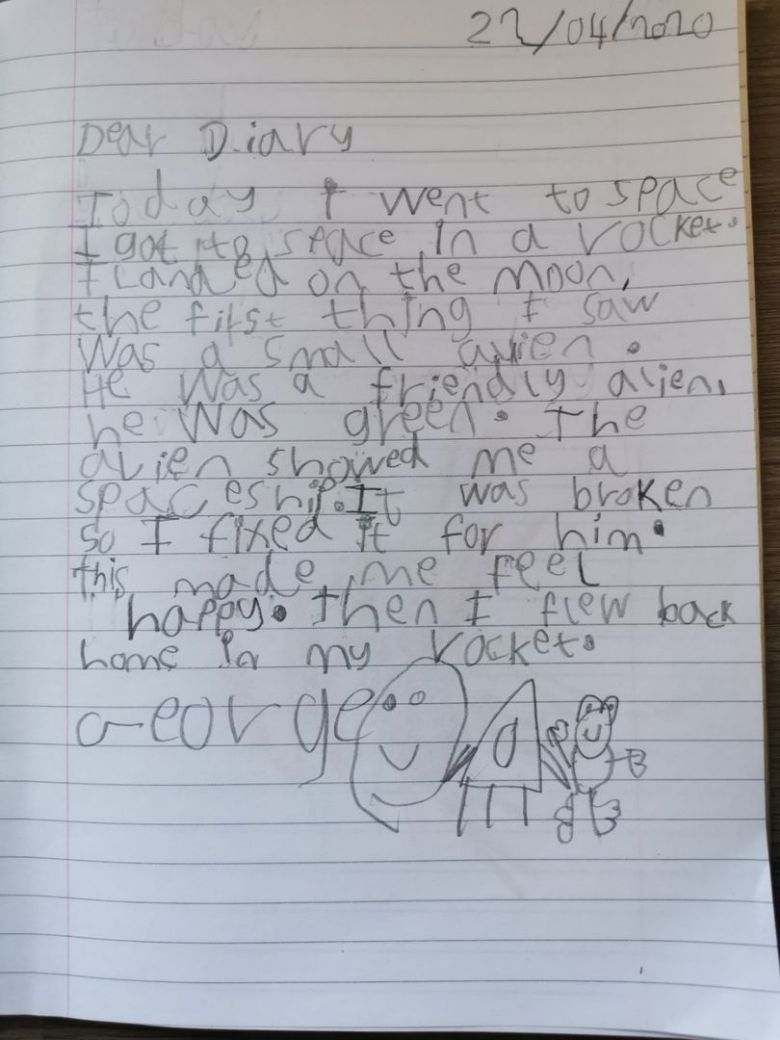 Isla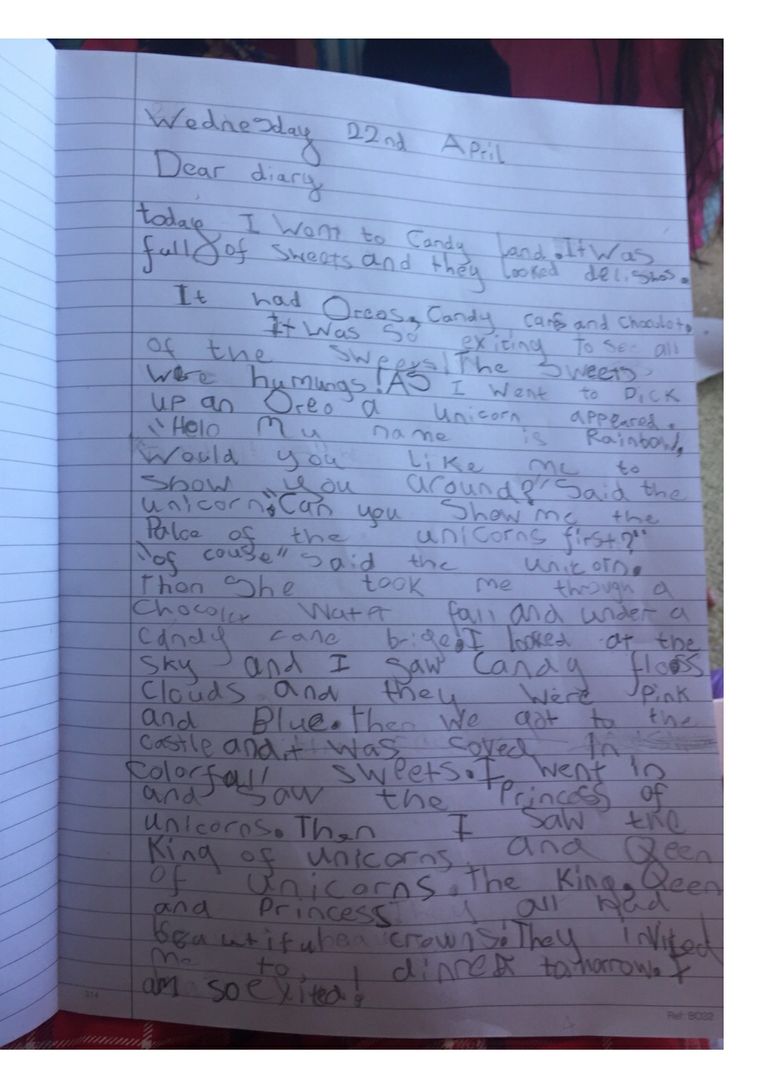 Jana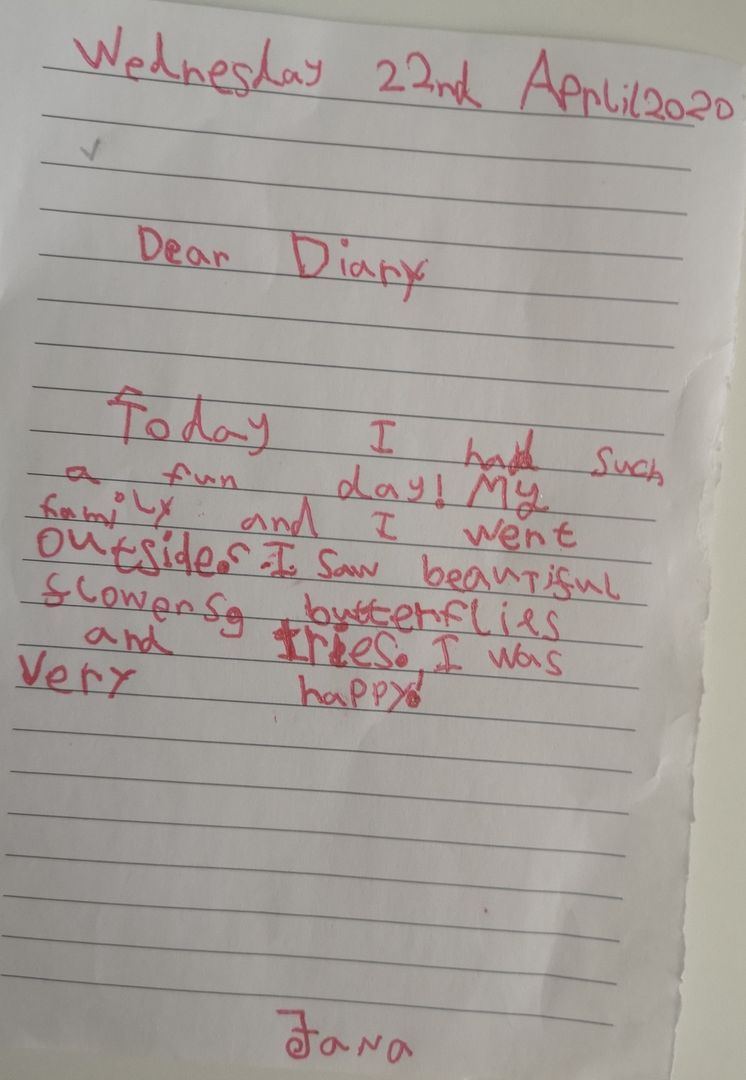 Bobbie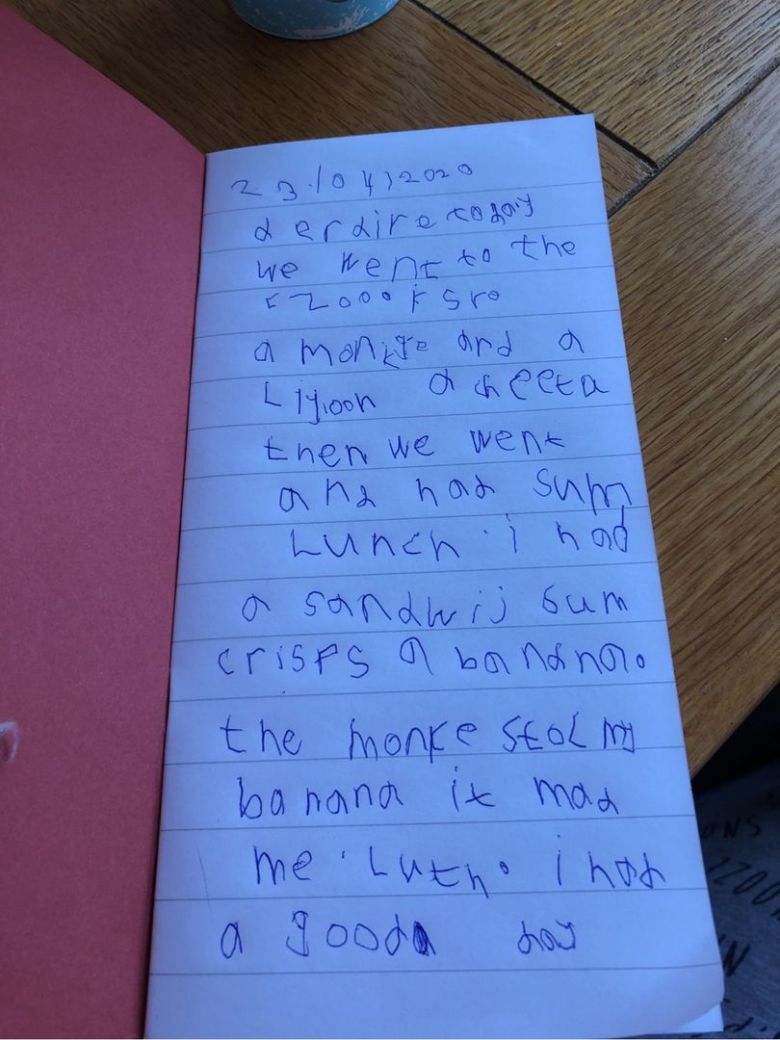 Anthony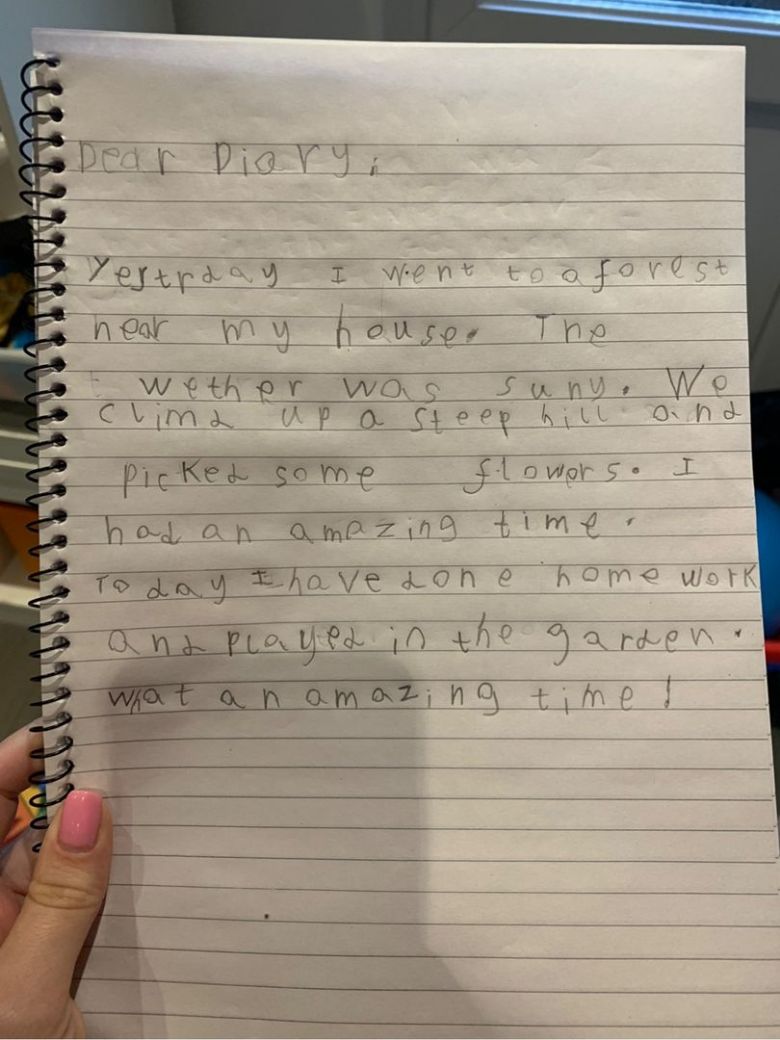 Darcie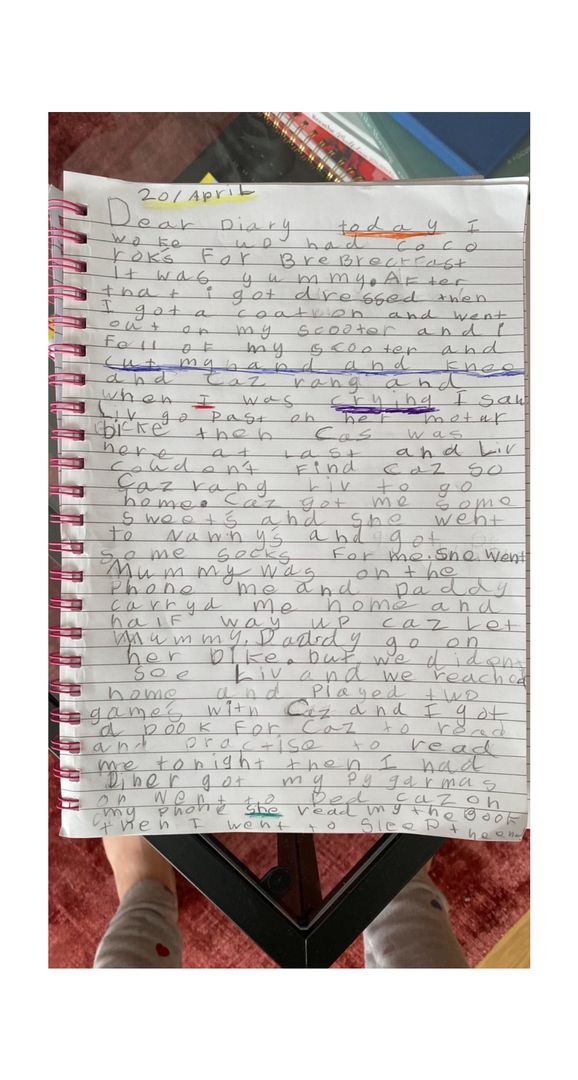 Alexis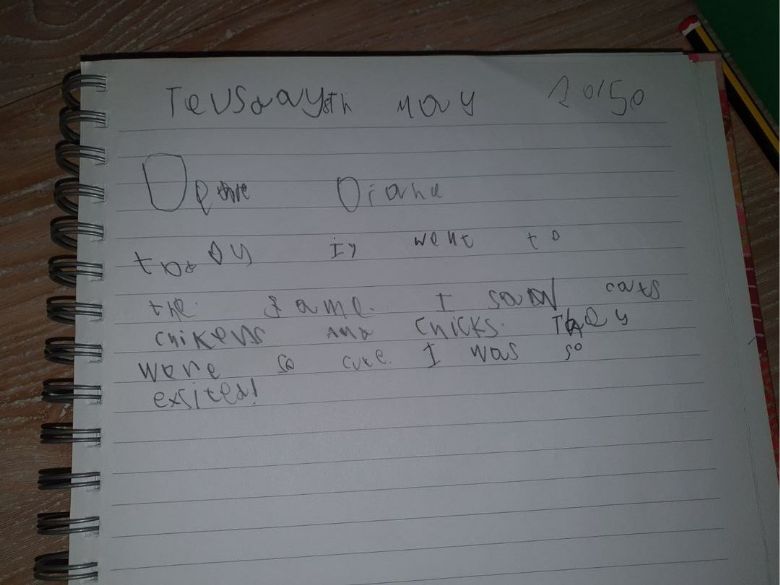 We've also been writing our seaside brochures. Check these great ones out...
Aida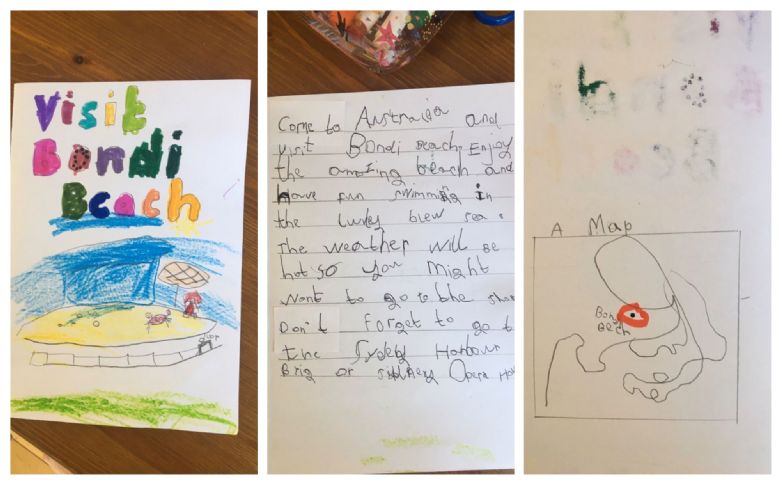 George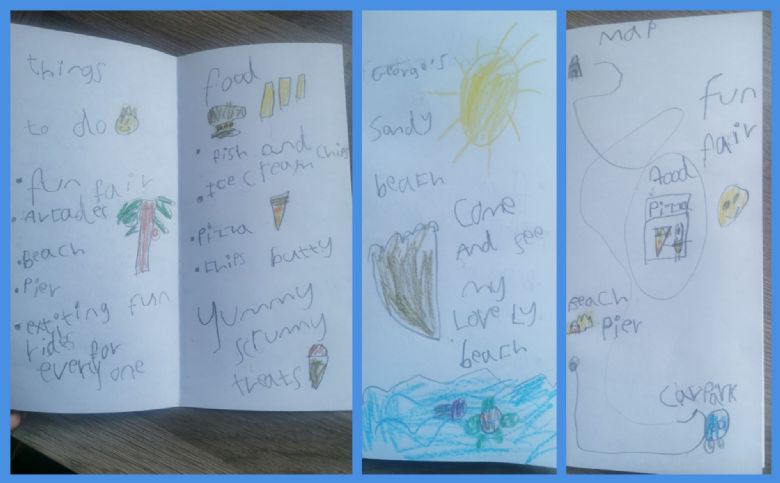 Violet

Jana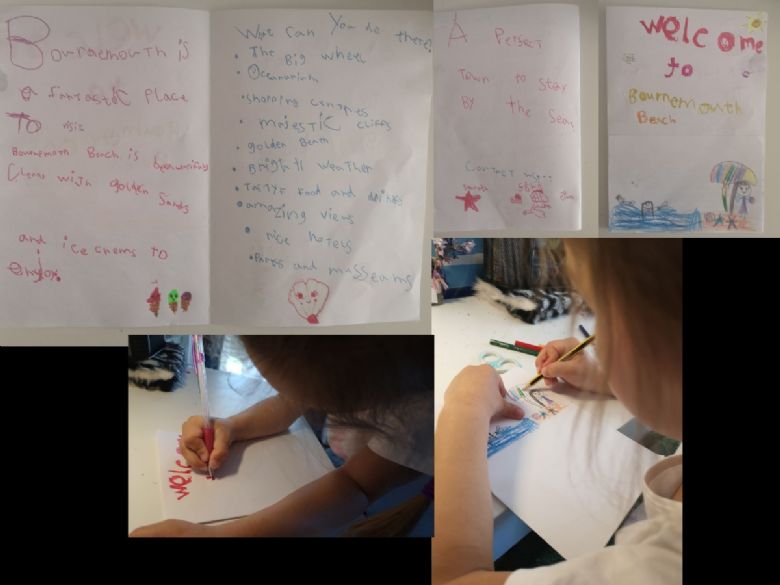 We've also been researching how Christians celebrate Easter and Anthony even shared Romanian Easter traditions with us.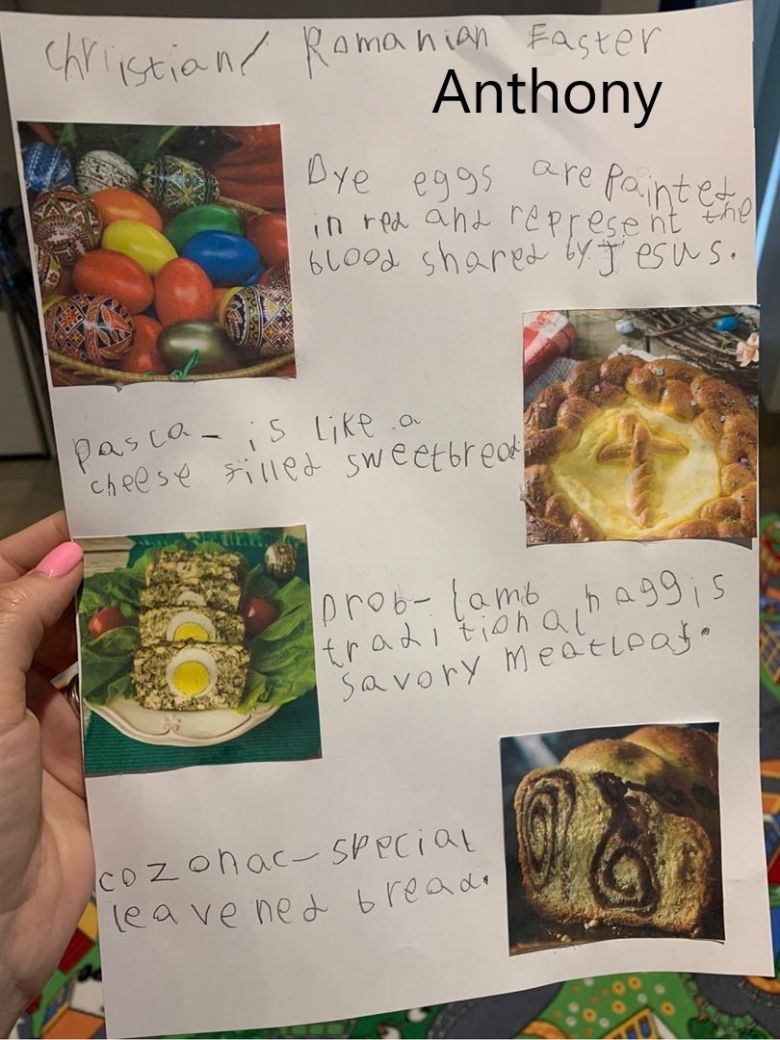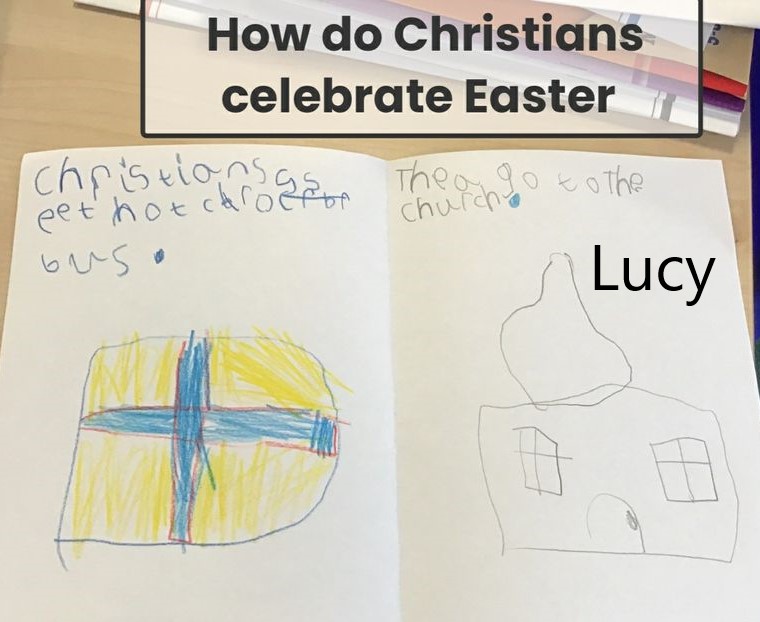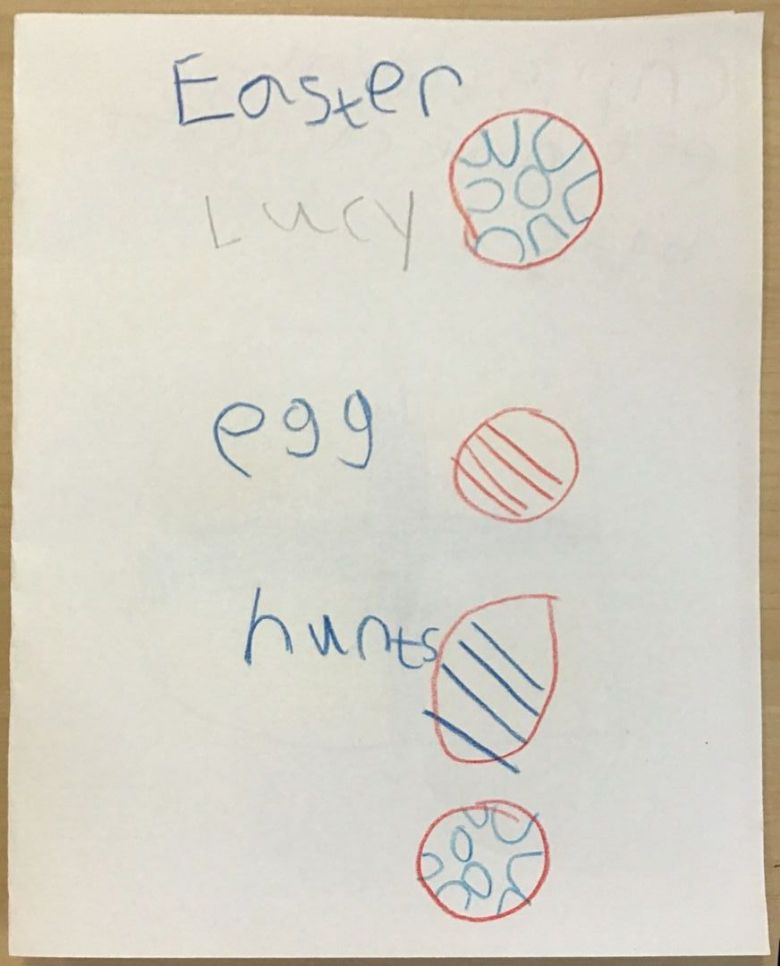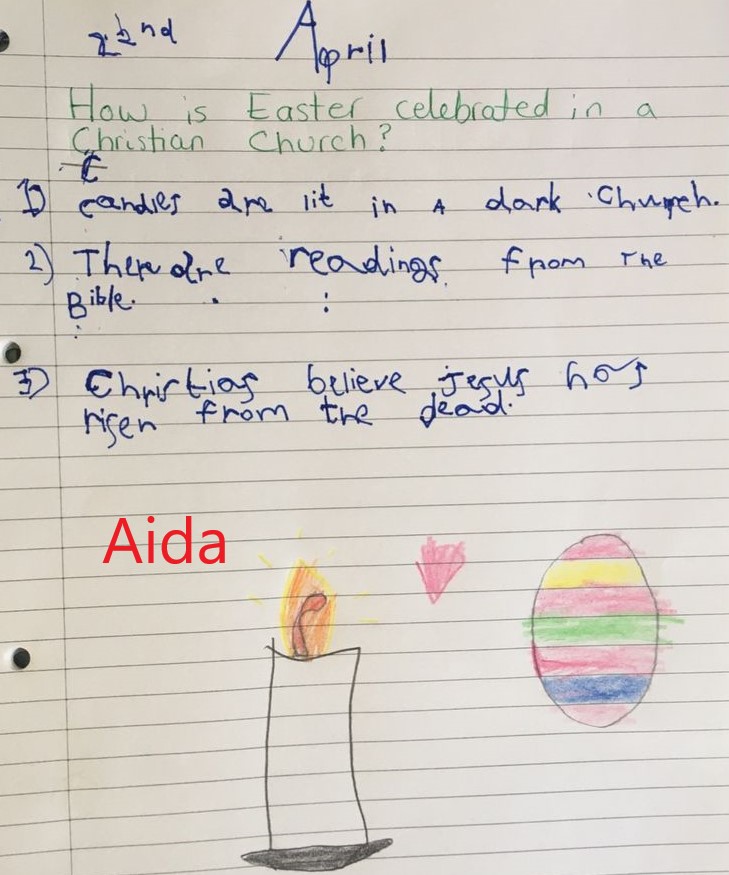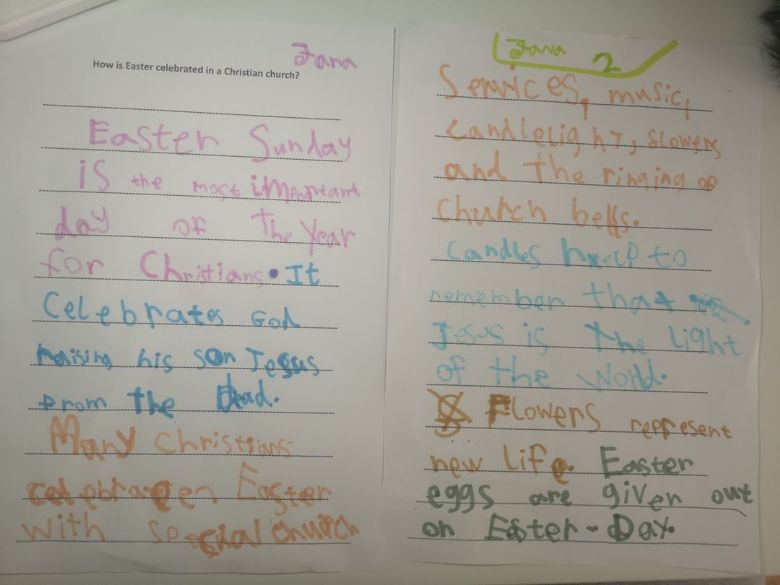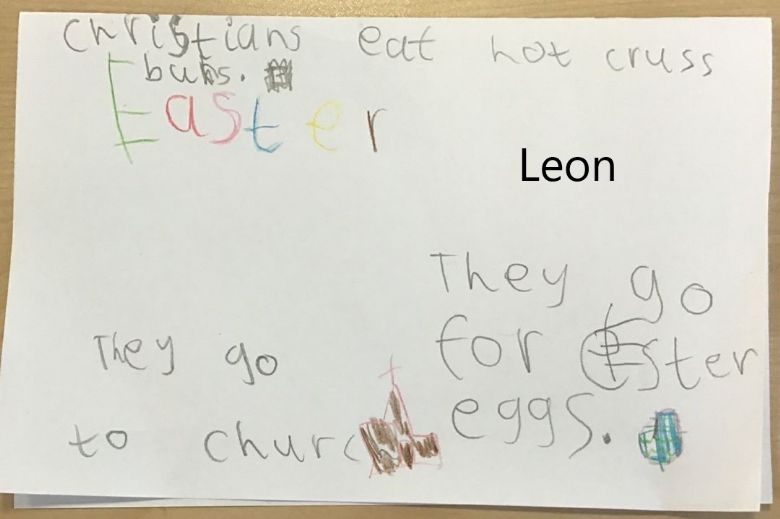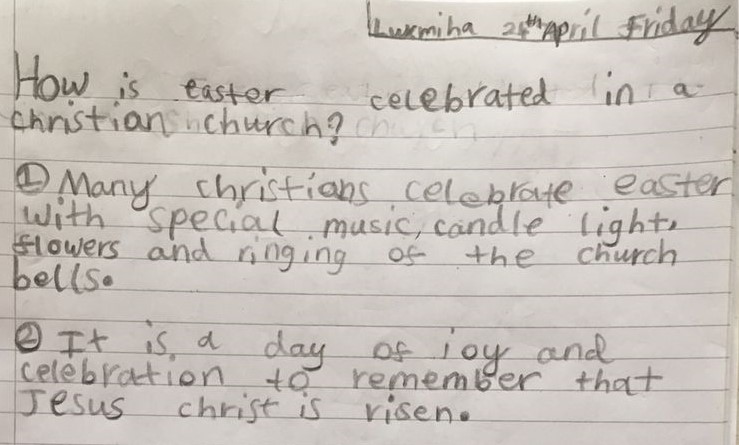 We've had more great Science coming in. Here's some...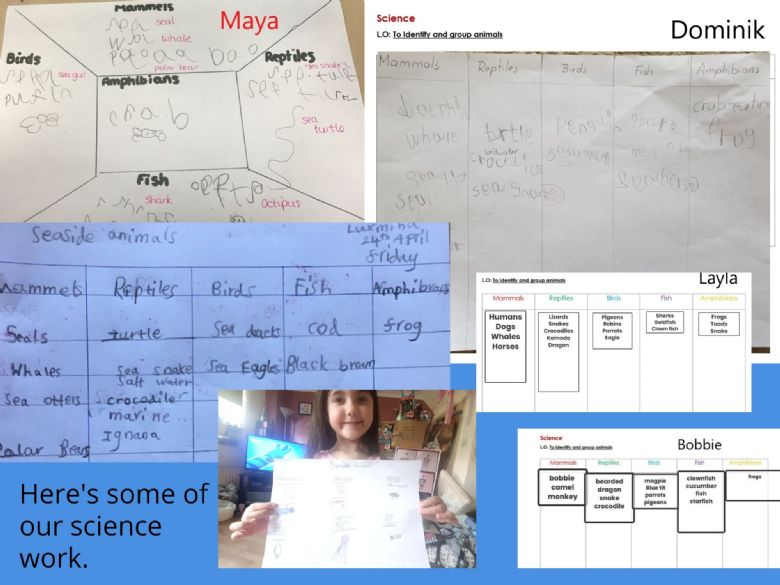 Here's some more question writing from people who didn't have a chance to do it Monday...
Tuana Mia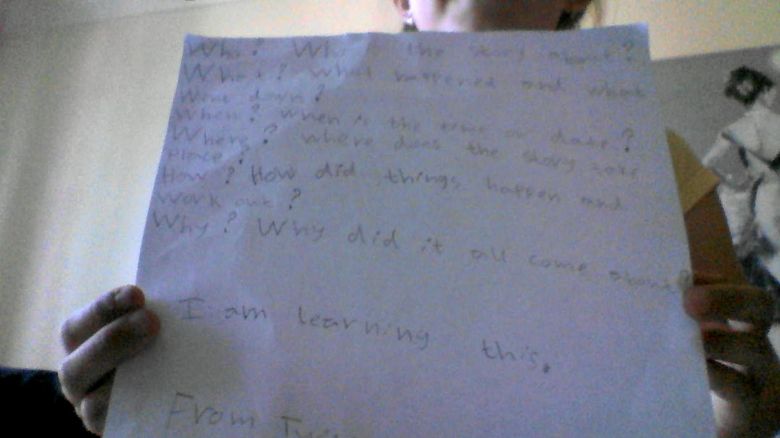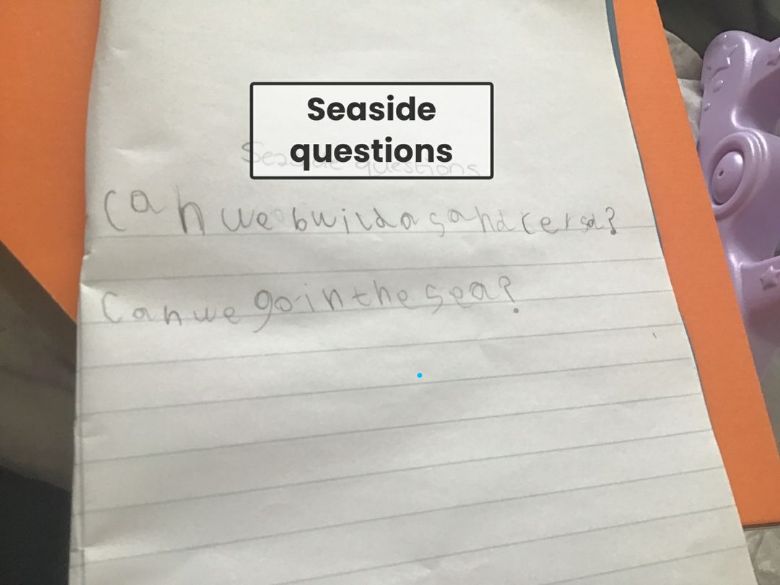 We finished the week with a focus on reading comprehension. This inspired Alexis and George's parents to get them to write down the answers to questions they create based on Who/What/Where/When/Why.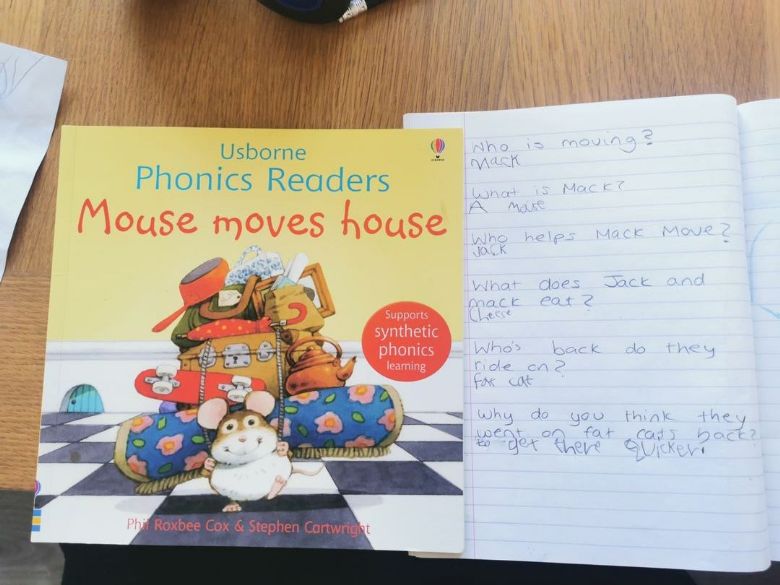 Thank you to you parents helping at home and those of you sending work in. It's great to see!