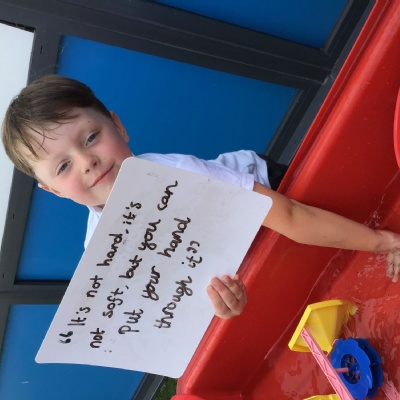 This term in Science we are learning all about different materials and their properties.
Our first lesson we explored water, metal, rock, wood, glass and plastic. We played with lots of different objects and talked about what we notice and why it might be made out of that material.
Could a window be made out of metal? Could a jumper be made out of wood? Why not?