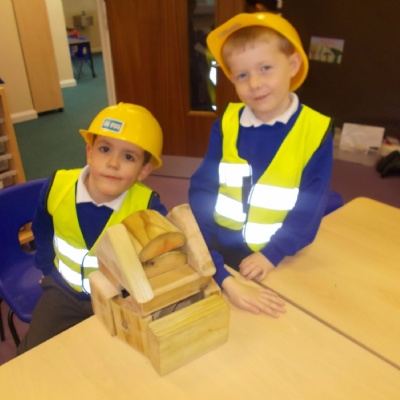 Here in Class 1O, we have a new role play area! We now have a builders yard, some us were builders today. We built houses out of blocks or bought tools from the shop. We had so much fun!
Some of us decided to make a new house for The Three Little Pigs!
Please enter some content for your blog post here.