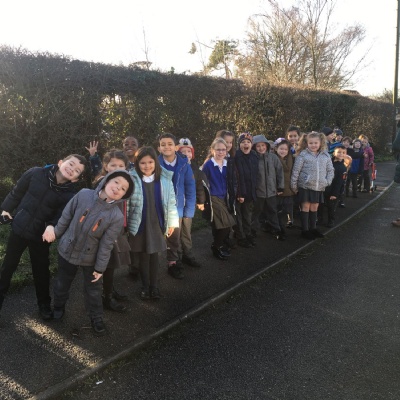 Our Field to Fork trip to Tesco!
What a fantastic time we had today at Tesco! The ladies took us to the fruit & veg section, telling us how to find out where the produce comes from & why they come from certain places. We then had a fruit & veg quiz...did you know that a cucumber is a fruit?! (Miss Bell didn't)
We were then taken to the Fishmongers, they showed us all the different types of fish & told us what type of water they like to live in. We were them shown how the Fishmonger fillets the fish. Then we got to hold some different seafood, we thought prawns looked weird!
We then got to go 'behind the scenes' into the warehouse, we even got to go into the fridge & freezers...brrrrr! The freezer was -11! We then got to make our own fruit pots and taste some vegetables & cheese.
We had a great time & all learnt something new (even the adults!)
Thank you Tesco!!