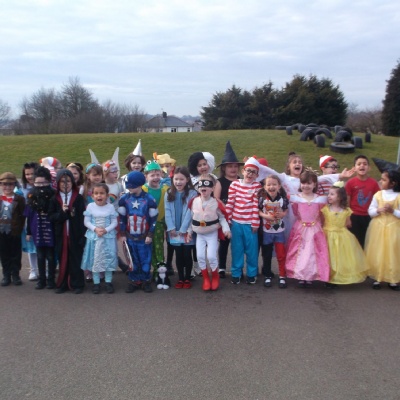 Our day of Tudor Book Day Fun!
The classroom was a sea of colour today with all the wonderful and inventive costumes! We had everything from princesses and pirates to Mr Twit and Supertato! A great selection!
We began the day with Guided Reading then moved on to share a book, we had a chance to look through our favourite books and discuss what we liked about them with our friends. We then showed off our costumes to the class. We were later set a challenge to design a new chocolate bar for Willy Wonka and present our ideas to Miss Bell!
It's been a fabulous day! Well done on the costumes guys!
Check out some of the pictures below :)