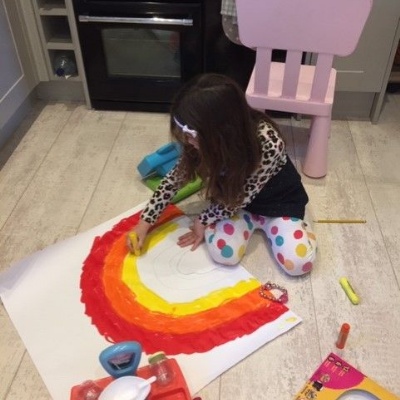 1P Workshare from 30th March
Aida has been getting creative. Check out her chick and rainbow below...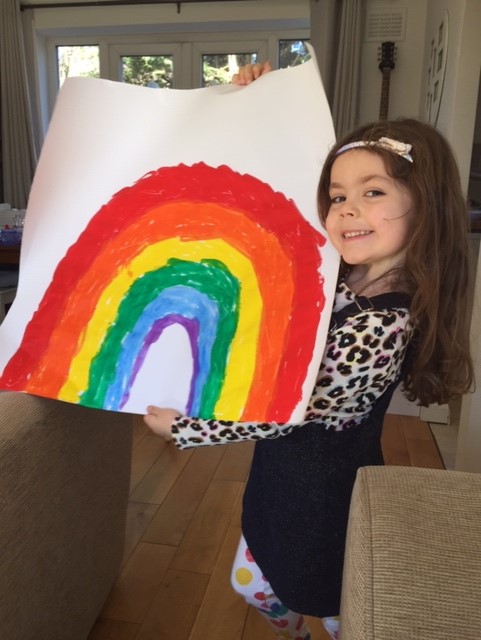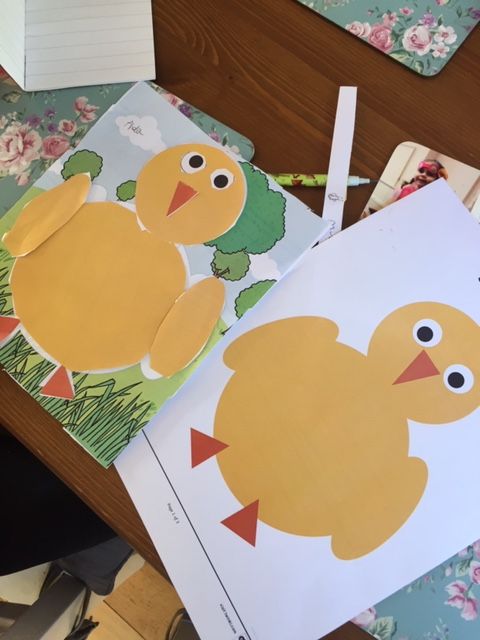 Thank you to these people who researched the question "How did farmers collect the harvest before combine harvesters?"
Lucy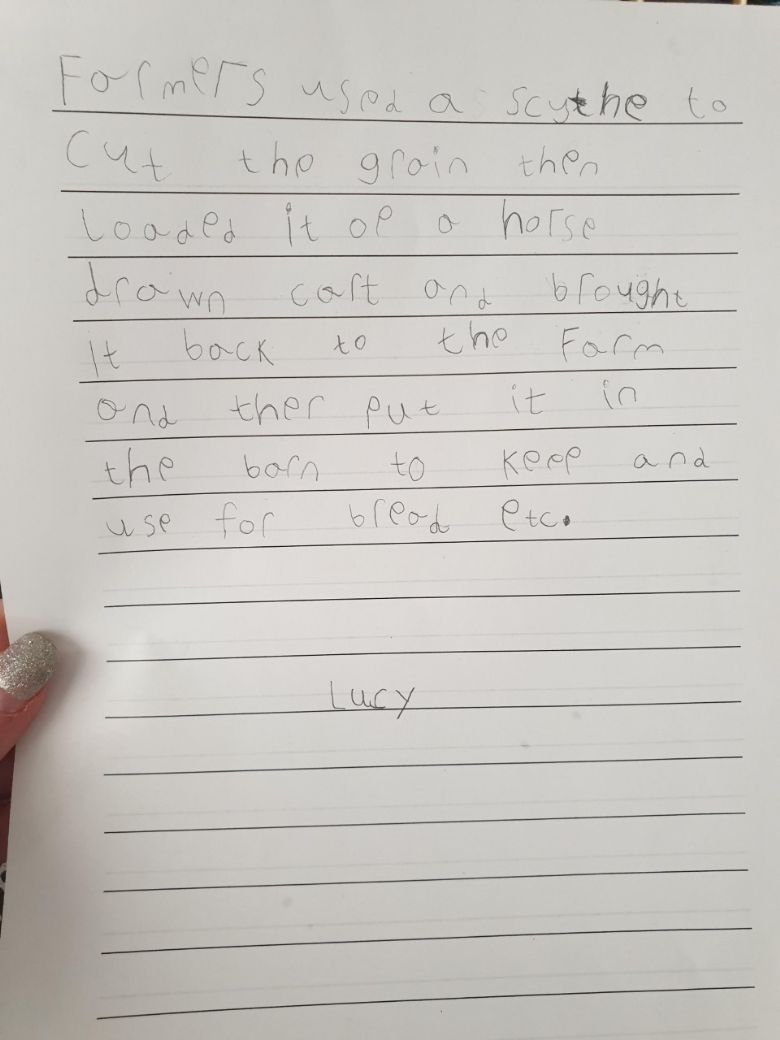 Anthony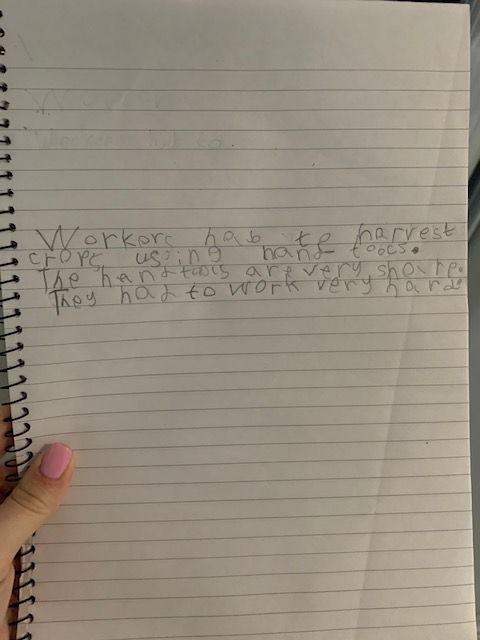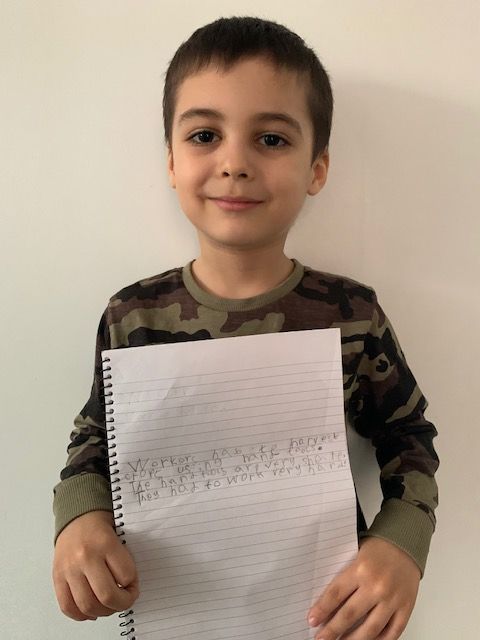 Jana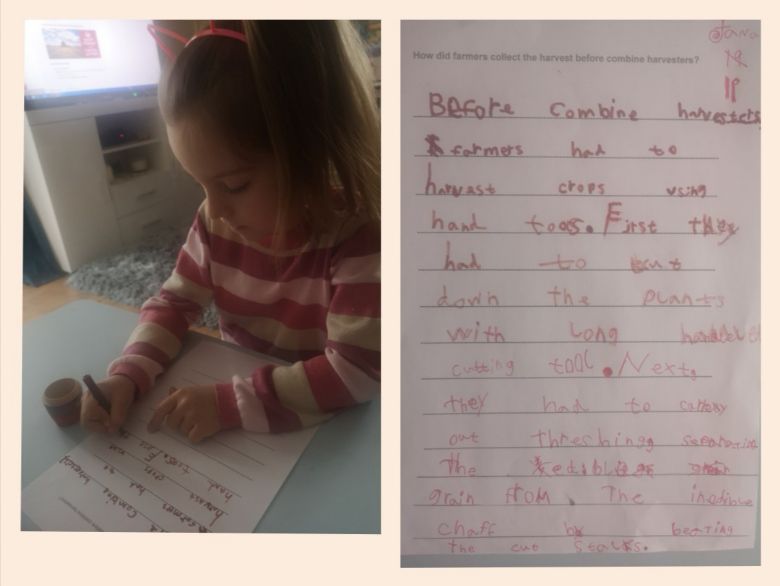 George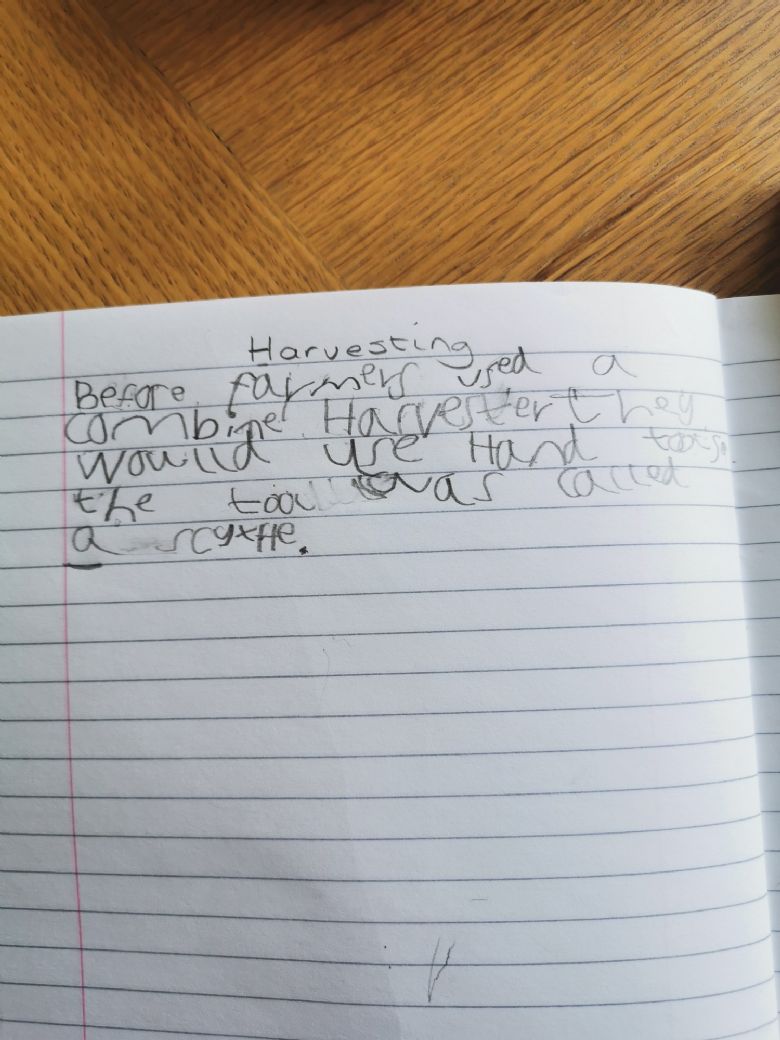 Violet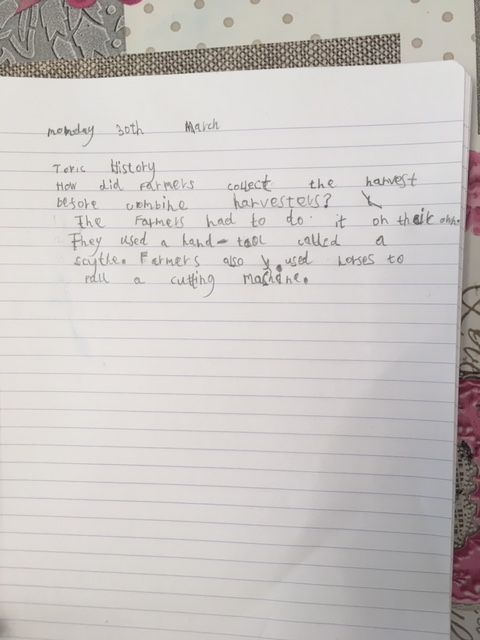 Luxmiha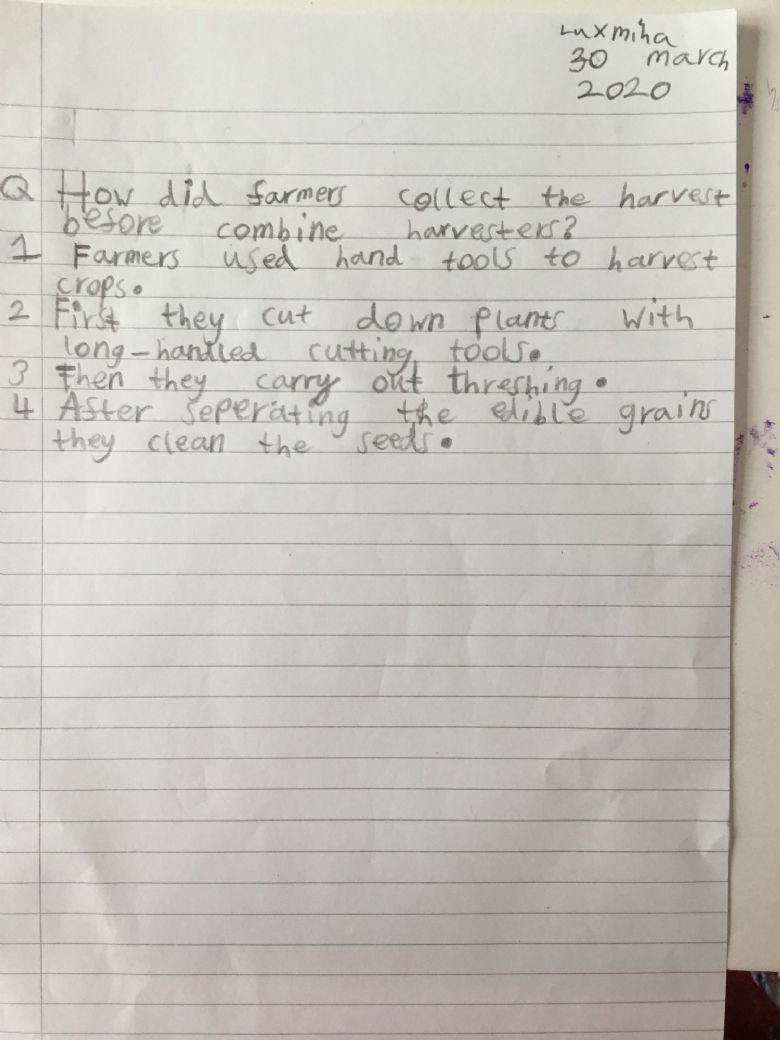 Dominik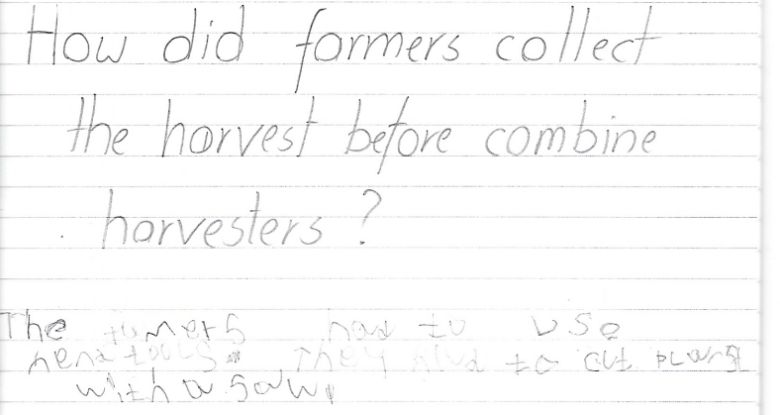 I'm so impressed I'm seeing capital letters and full stops. Well done for being excellent researchers too!
Alexis has been busy too. She's been practicing her letter formation and is really seeing an improvement: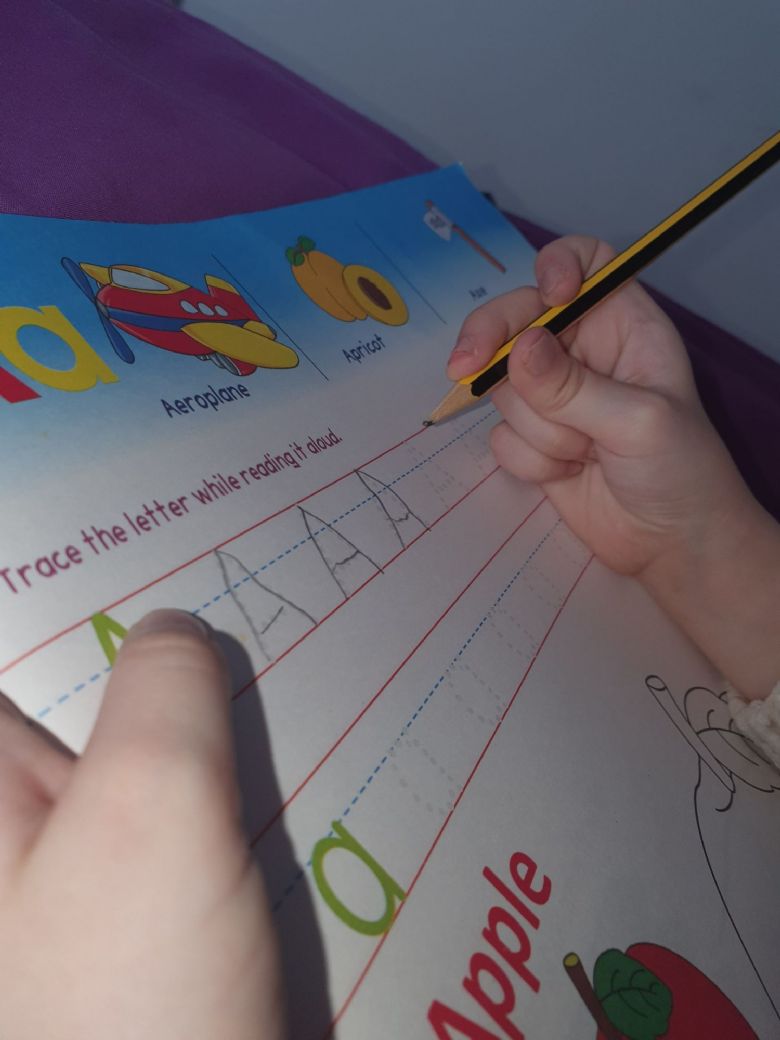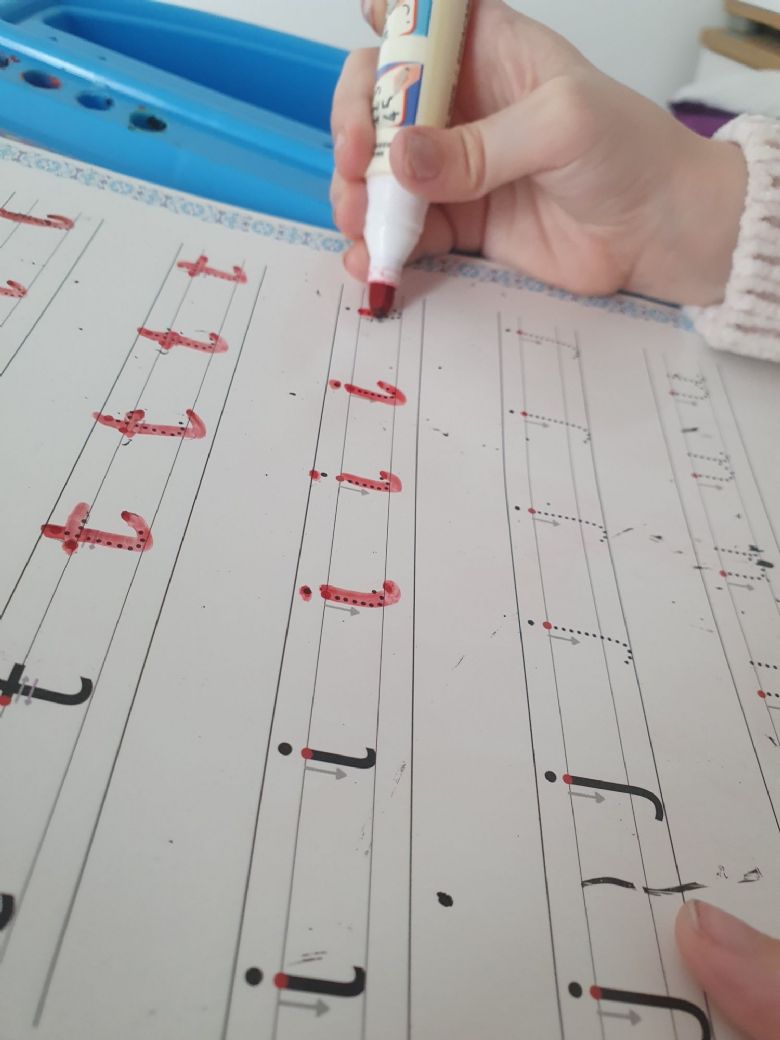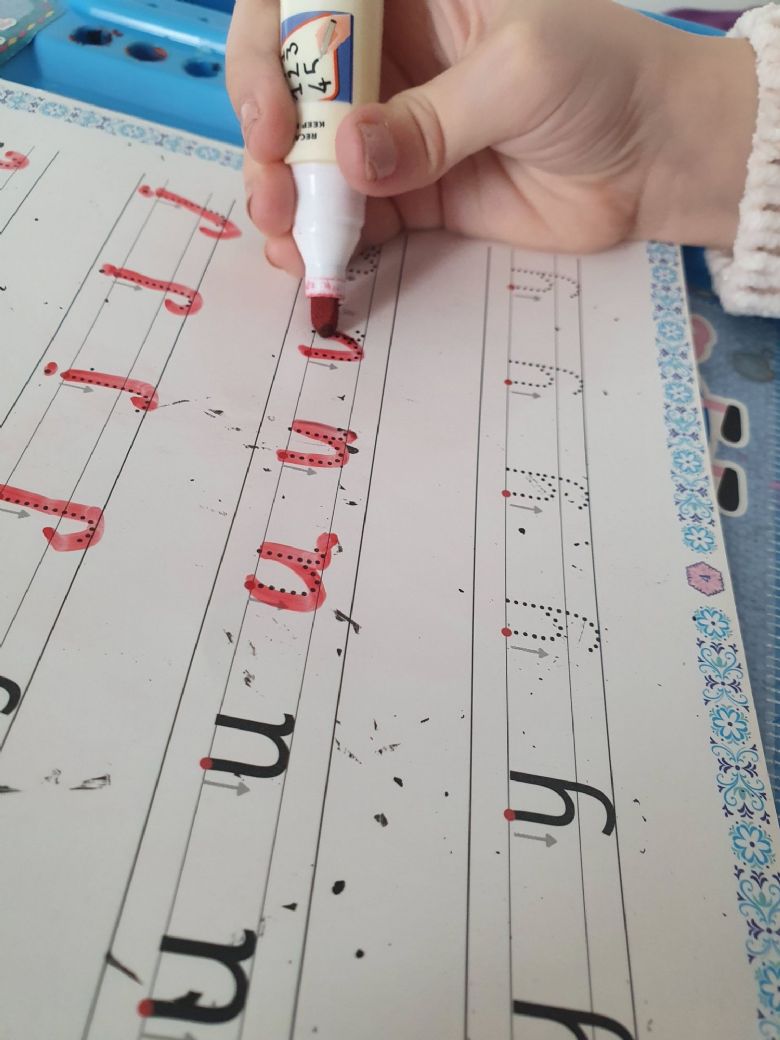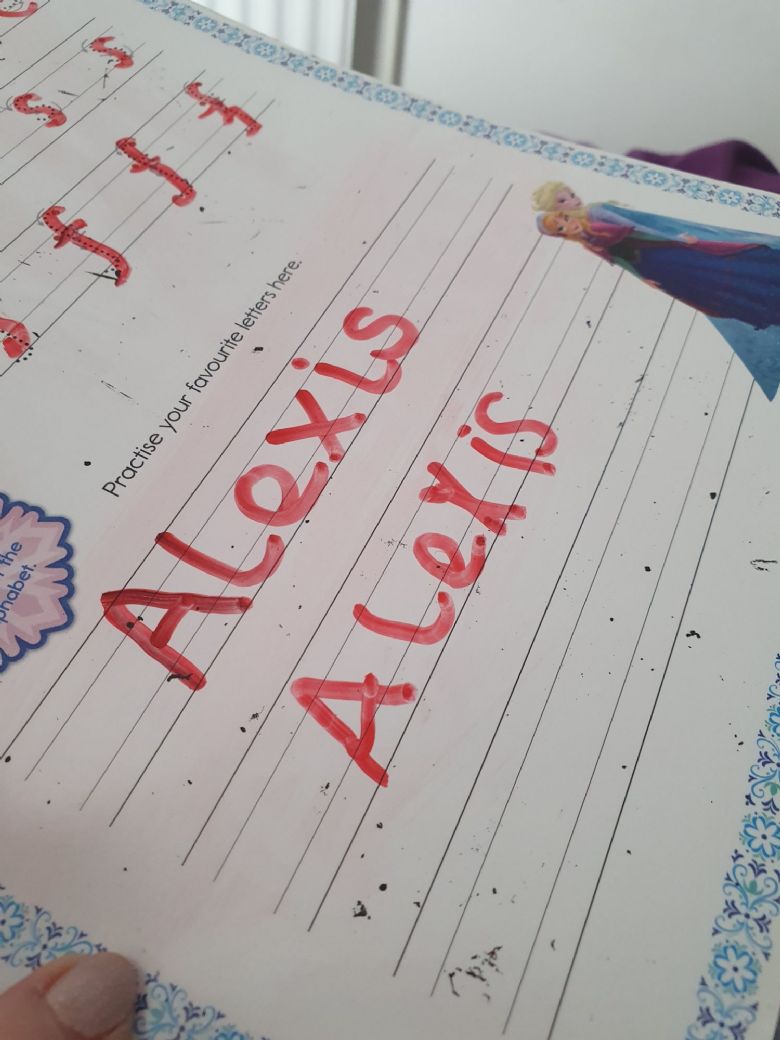 George has been feeling creative and sent in a lovely picture from him.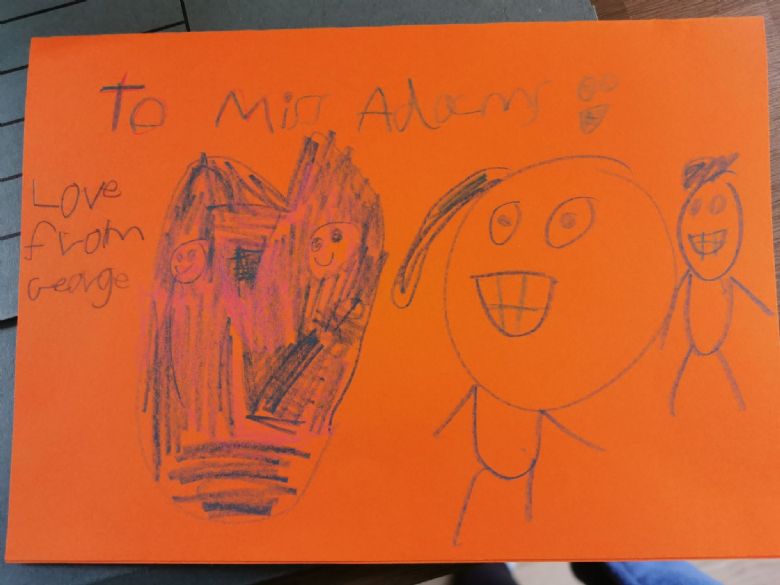 He also found a book with his name on it and has loved reading it!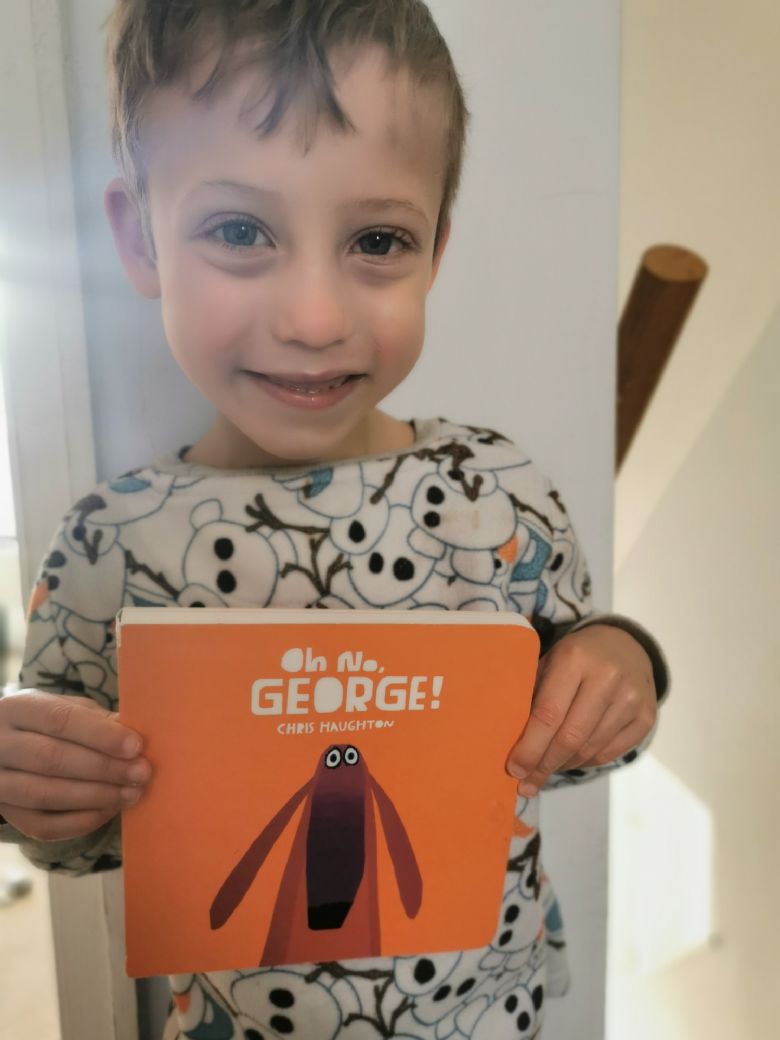 As always, 1P have been fantastic at doing their English and Maths workbooks.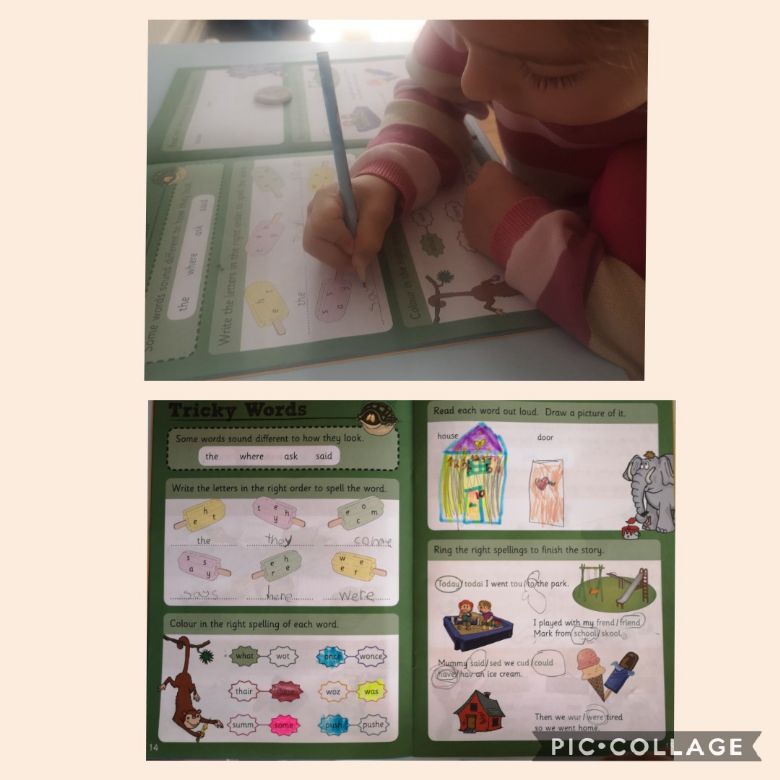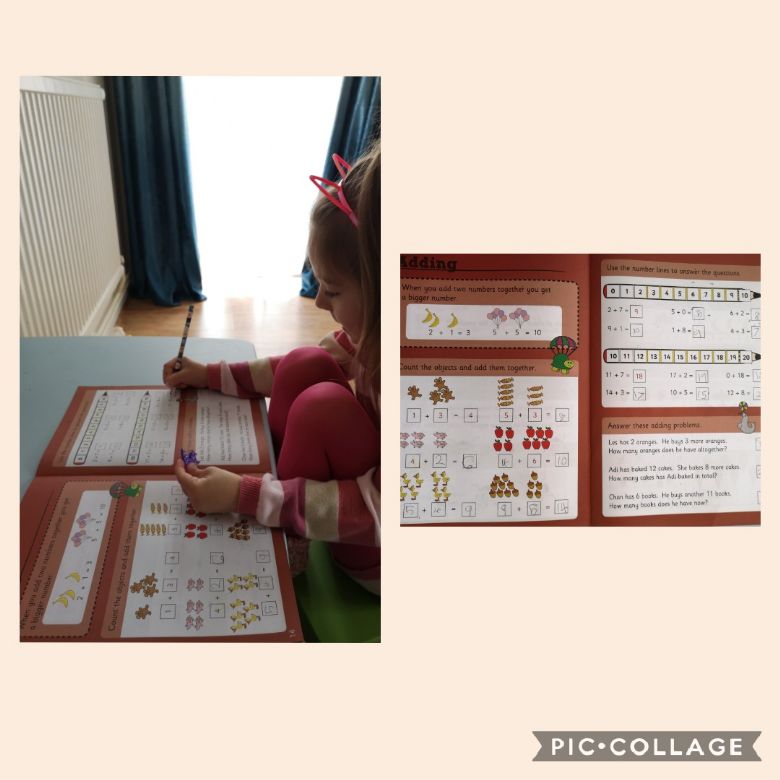 Video attachments sent in
Aida is obviously a budding scientist because she decided to do her own volcano experiment with bicarbonate of soda: