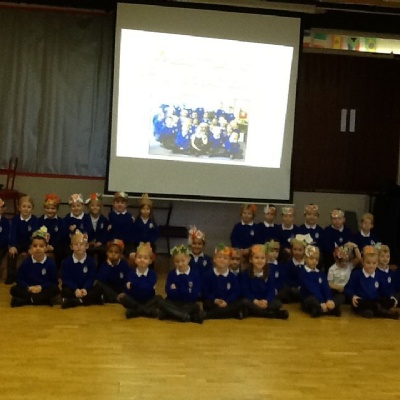 Today it was 1B's class assembly!
The time had finally come for 1B to tell the whole school about some of their learning this half term! Our assembly was all about Autumn, they recited poems,sung songs and done a PE demonstration. As well as talking about how we have used our senses to compare Autumn to Winter!
In our first performance to Key Stage 1, they were very quiet and nervous but by our second performance they were amazing!
Well done 1B, I am extremely proud!