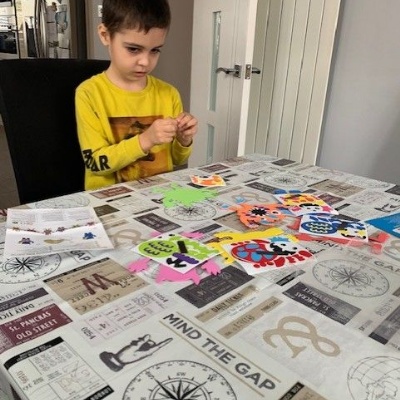 Look at 1P's wonderful work from today!
Well done to these people who sent in their fantastic answers to our question: What differences can you spot between these photographs of milking cows in the past and the present? We've been sent in fantastic sentences with full stops and capital letters. Well done 1P!
Anna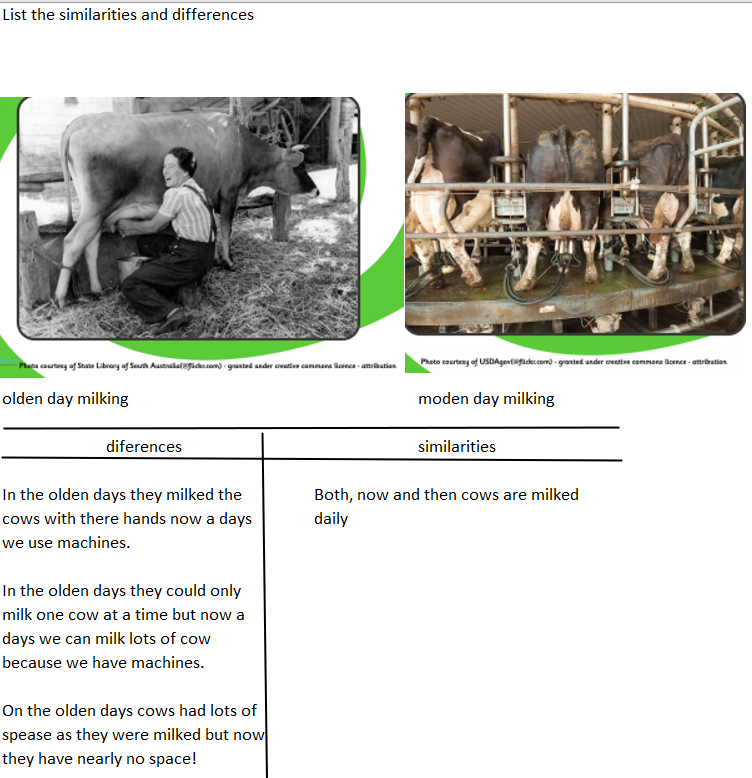 Aida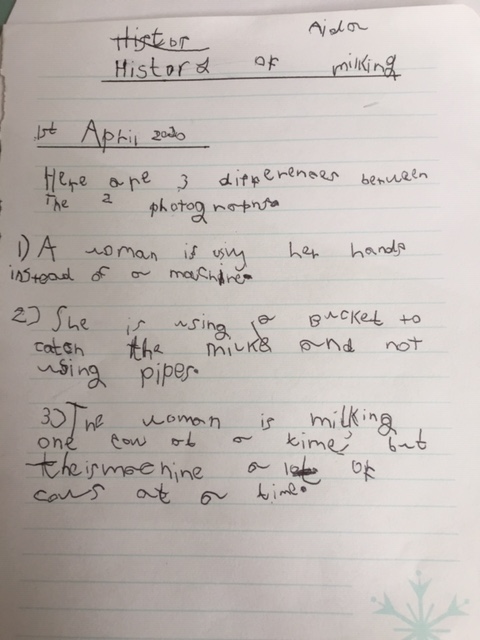 Jana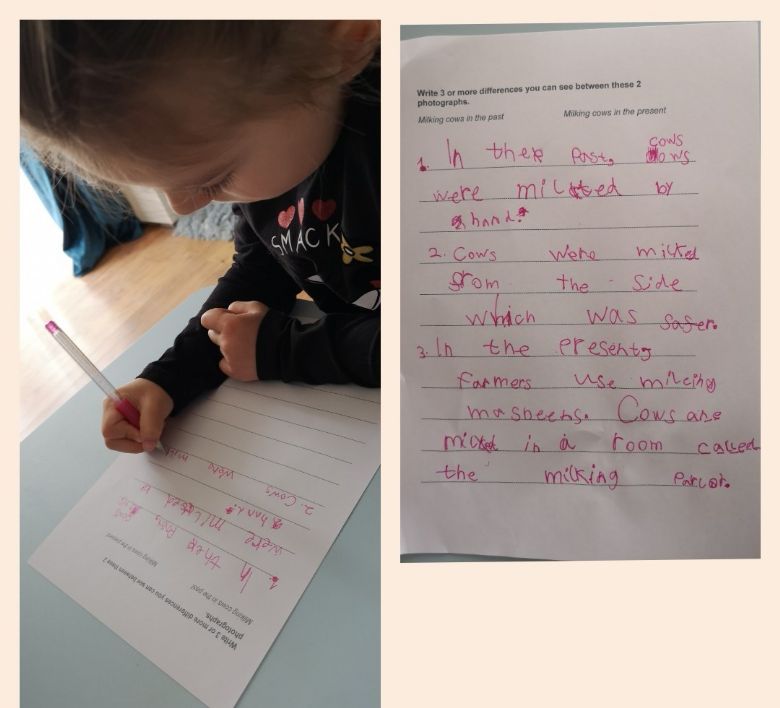 Alyssa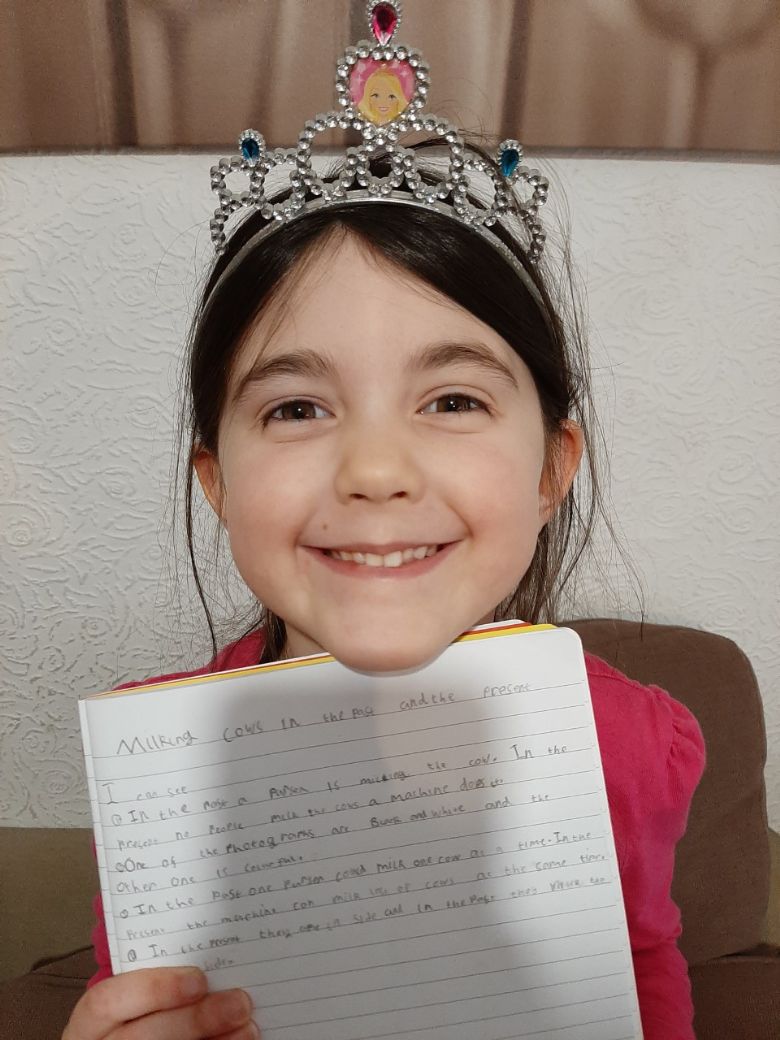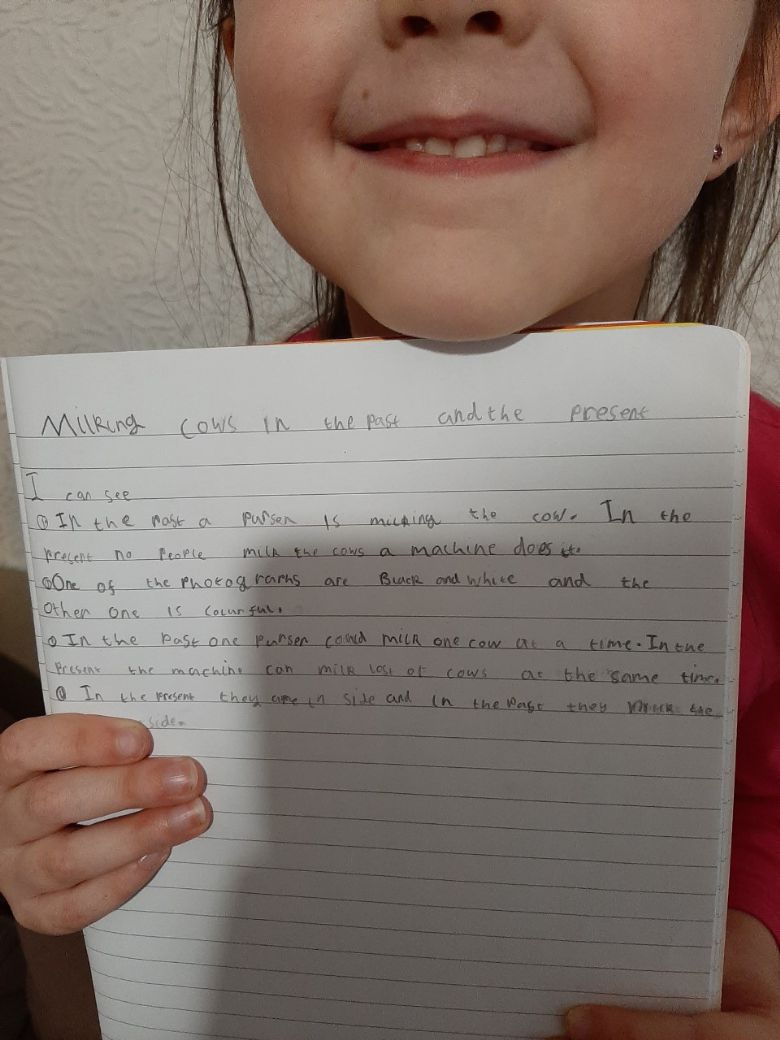 Violet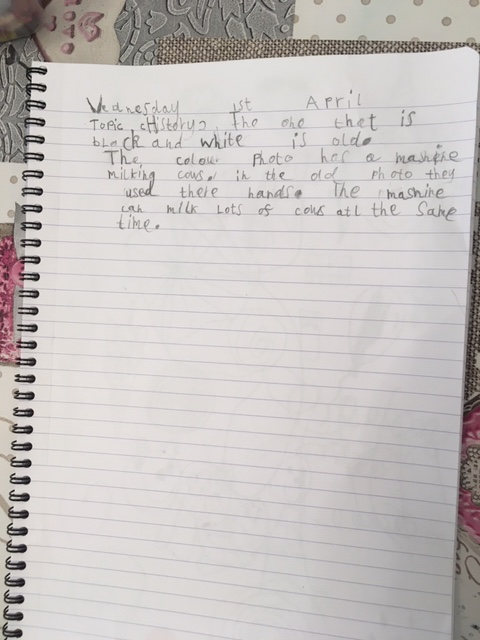 Anthony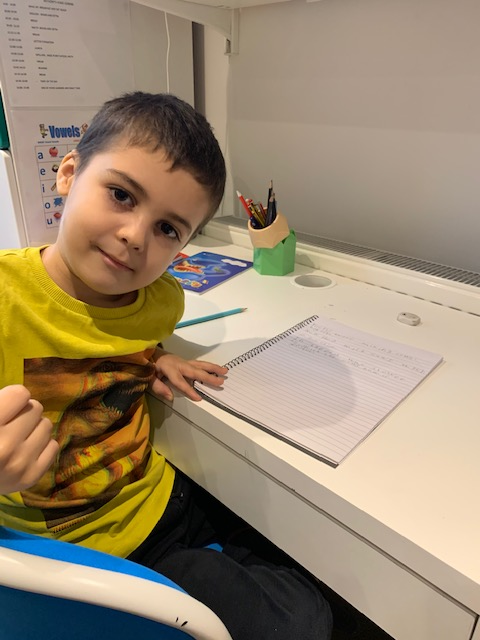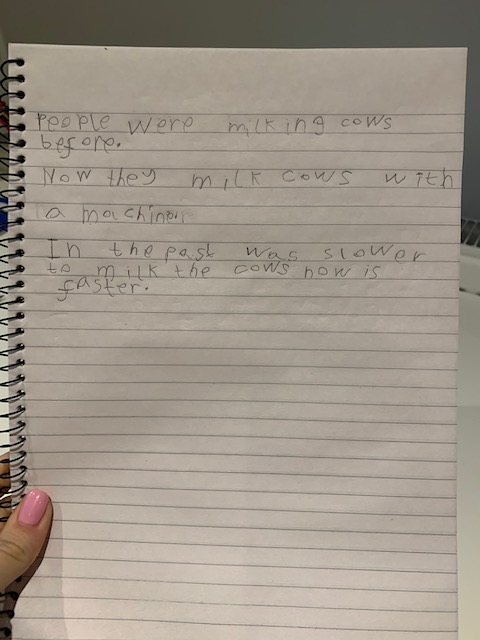 Dominik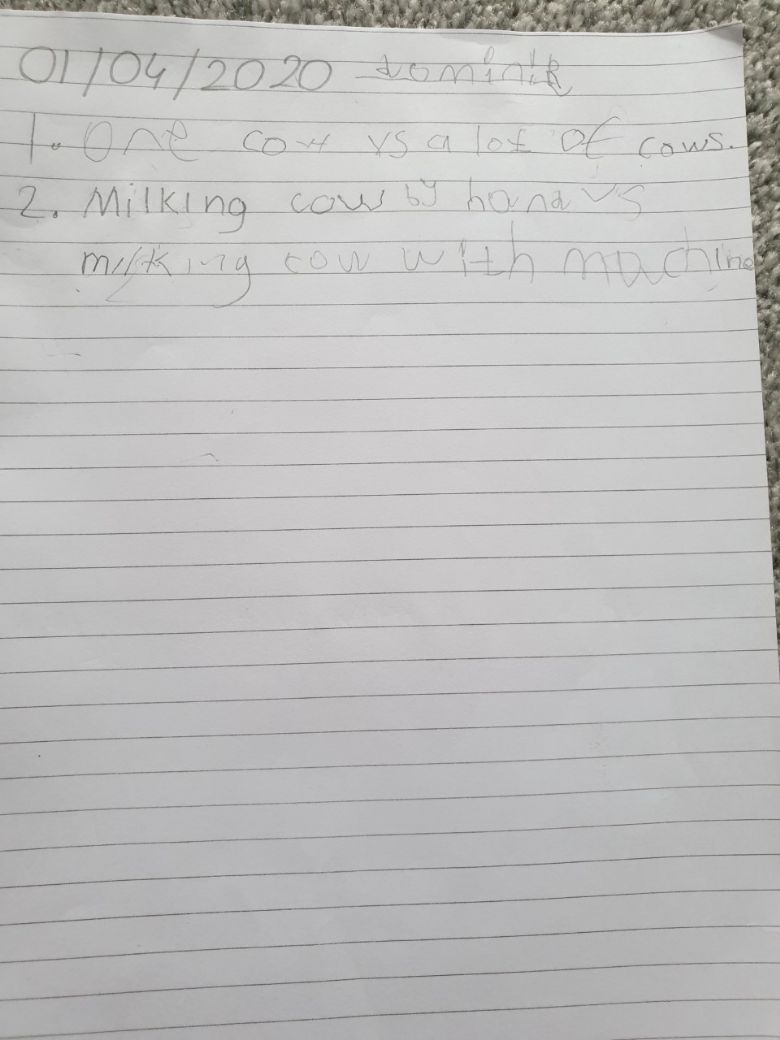 George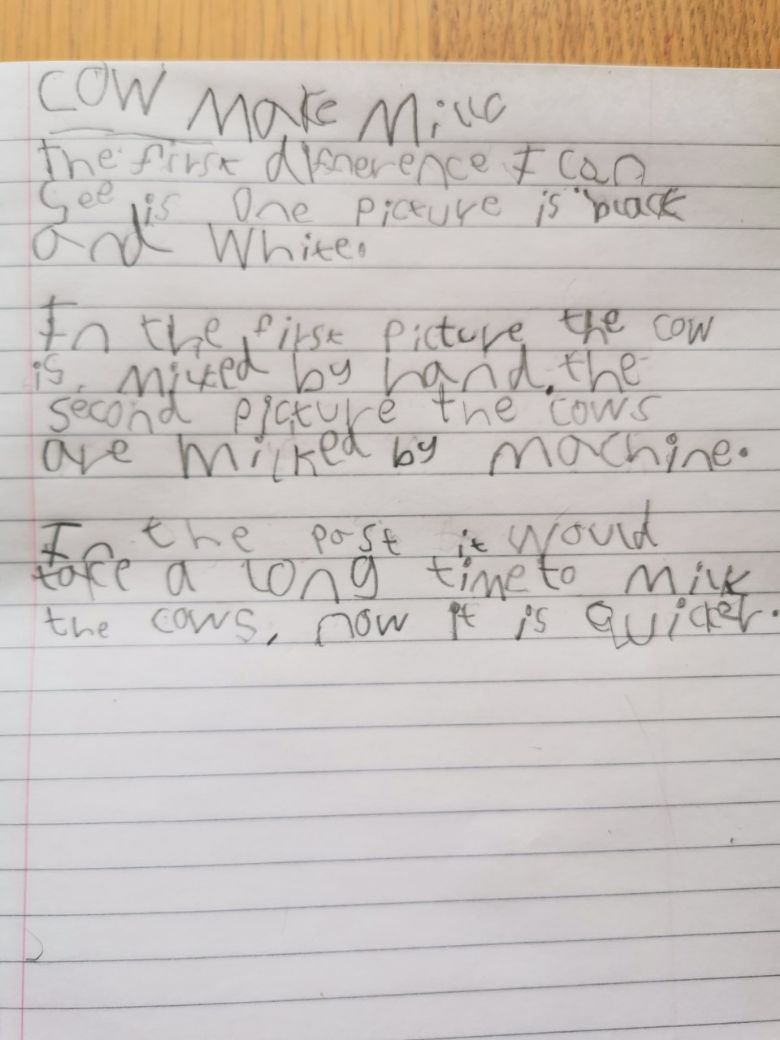 Other Learning
Luxmiha has been making a telescope.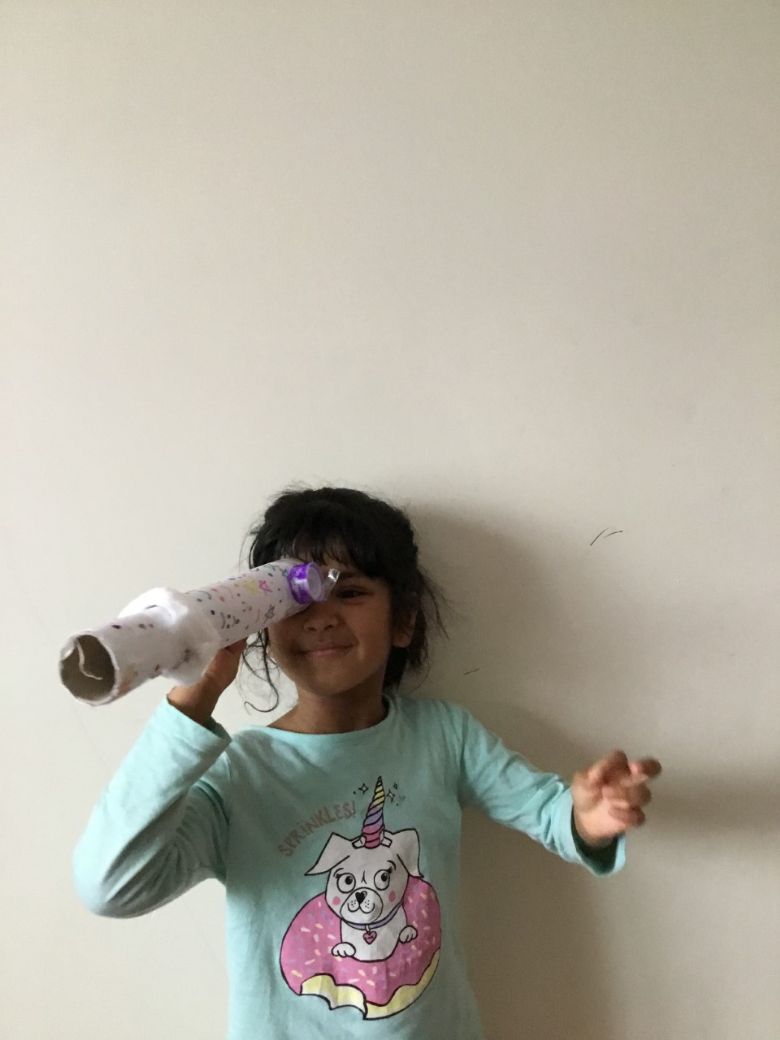 Anthony was still busy making monsters today (see the photo at the top of the page) and reading...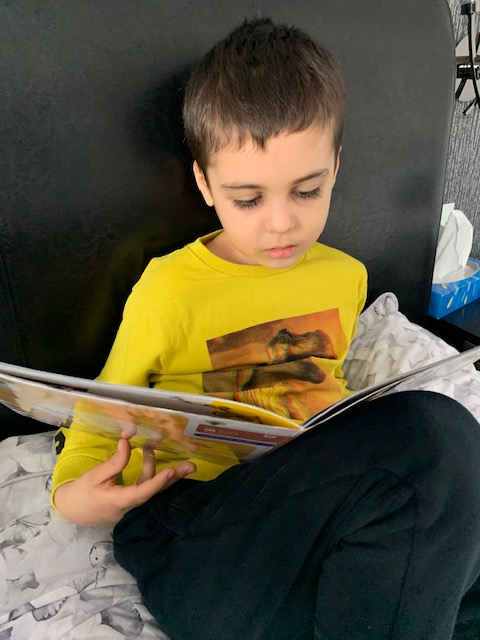 Felix has been doing another fantastic experiment with his family. They've been making balloons zoom across the room as if by magic! Check out the photographs and details below. If you look carefully you'll see the balloon has moved...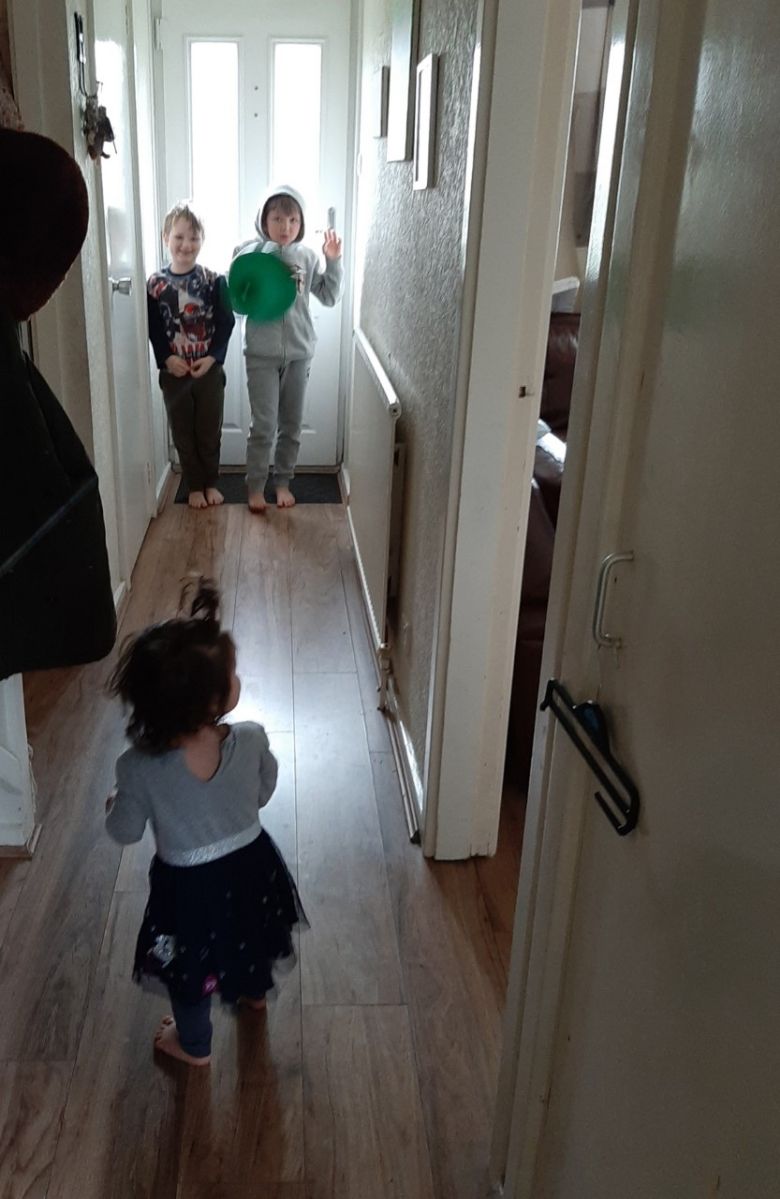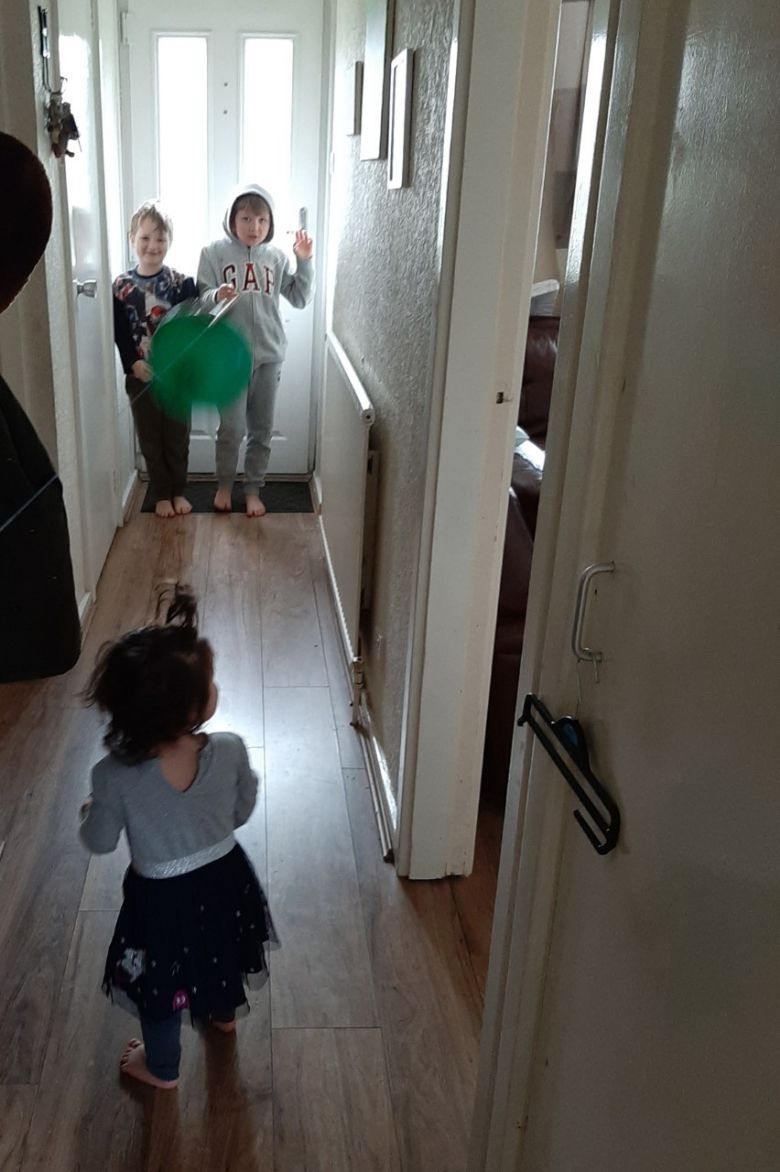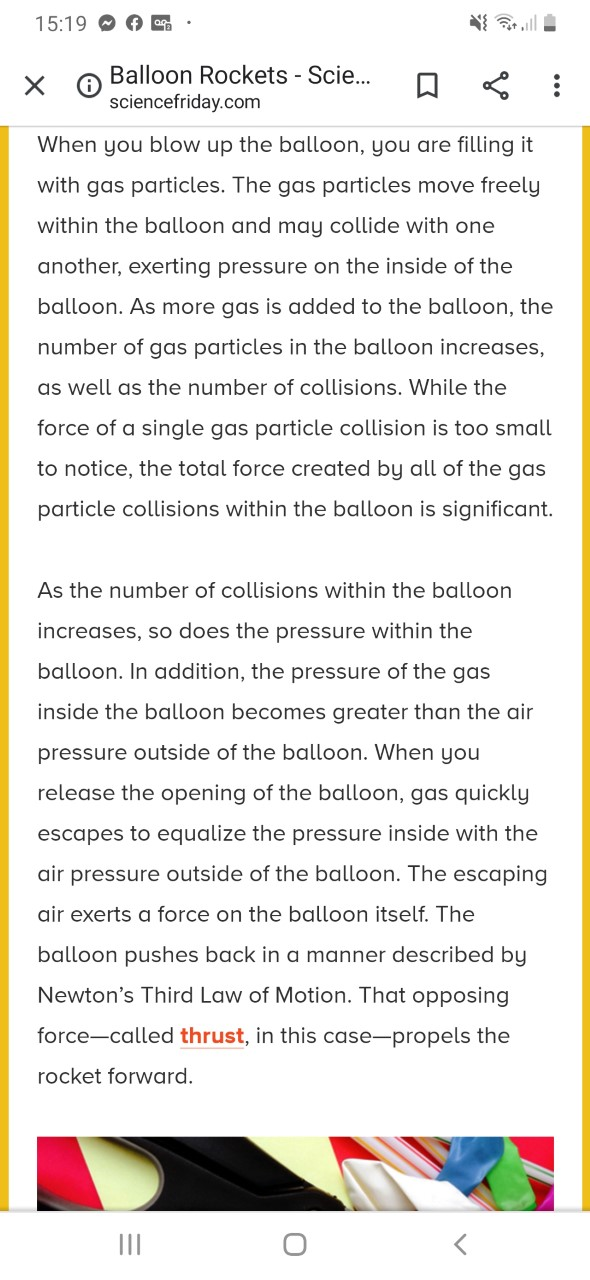 Thank you 1P! Have a good evening! :)