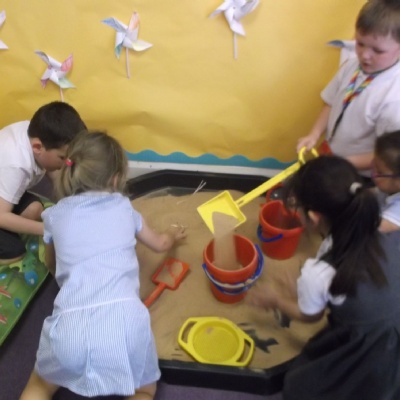 Bringing the beach to the classroom!
Published 20/04/18, by Admin
We couldn't miss out on having some fun in the sun today! Some children decided to play in our classroom beach (more sand ended up on the carpet than in the tray), some went in the water tray, some made seaside themed things and other just read in the sun!
Read More