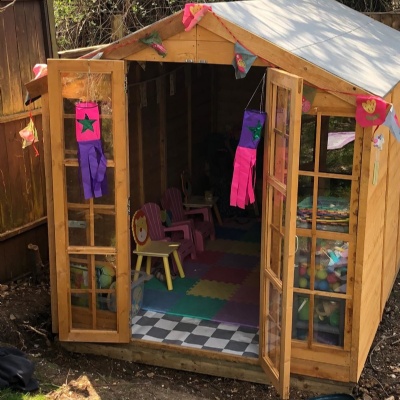 This is what Year 2 have been up to so far this week.
Hello Year 2,
We're now halfway through our second week of the Easter holidays. It's just flying by! This week we're challenging you to do some seaside themed activities which you can choose from the menu in our last blog post. We've already had lots of photographs showing just how busy and creative you've all been. The picture that you can see at the top of this page is of Merielle's very own beach hut which she's created with help from her dad. It looks like a great place to play and relax.
Next week, we'll be starting our new home learning packs and loading activities up using Seesaw. These packs are all ready to go and, as well as your new CGP books, they contain a few extra goodies too. They also have a sheet of paper explaining what Seesaw is, how to start using it and giving everyone their own login details. They'll be available for collection at the front of the school between 10am and 2pm tomorrow (Thursday 16th April) and the next day (Friday 17th April). We'll all be sticking to social distancing rules too so that we can all stay safe.
Anyway, back to your super efforts so far this week. First of all, a big 'well done' to Ollie and Kayla who are both working really hard on Lexia. Keep it up! If you have a Lexia login, remember to use it too. The target is 60 minutes every week.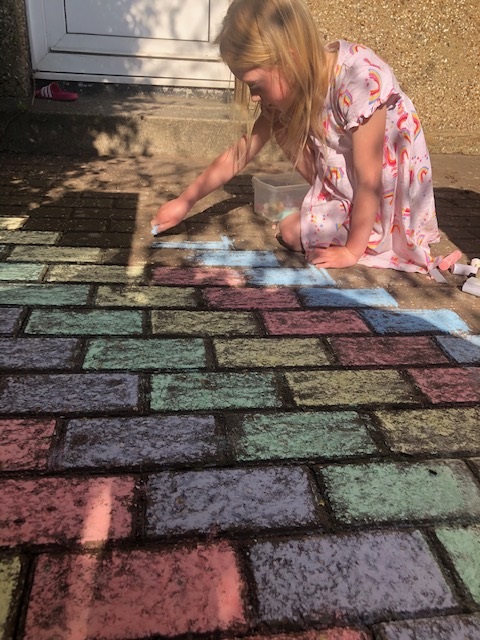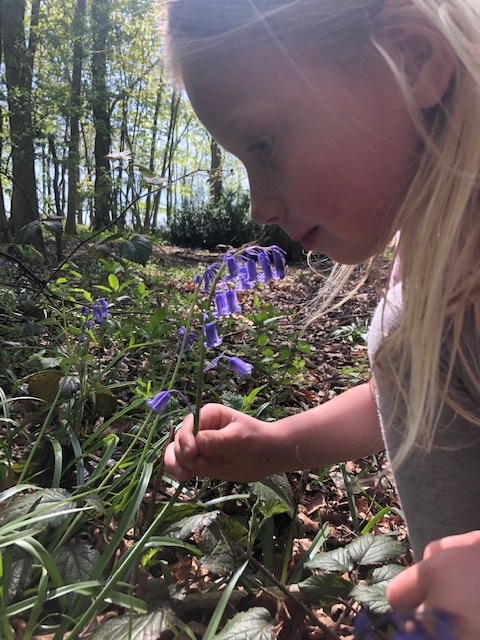 Olivia has been really busy this week. Not only has she created this amazing chalk rainbow and found some beautiful bluebells on a nature walk but she's also learned to ride her bike without stabilisers. Well done Olivia!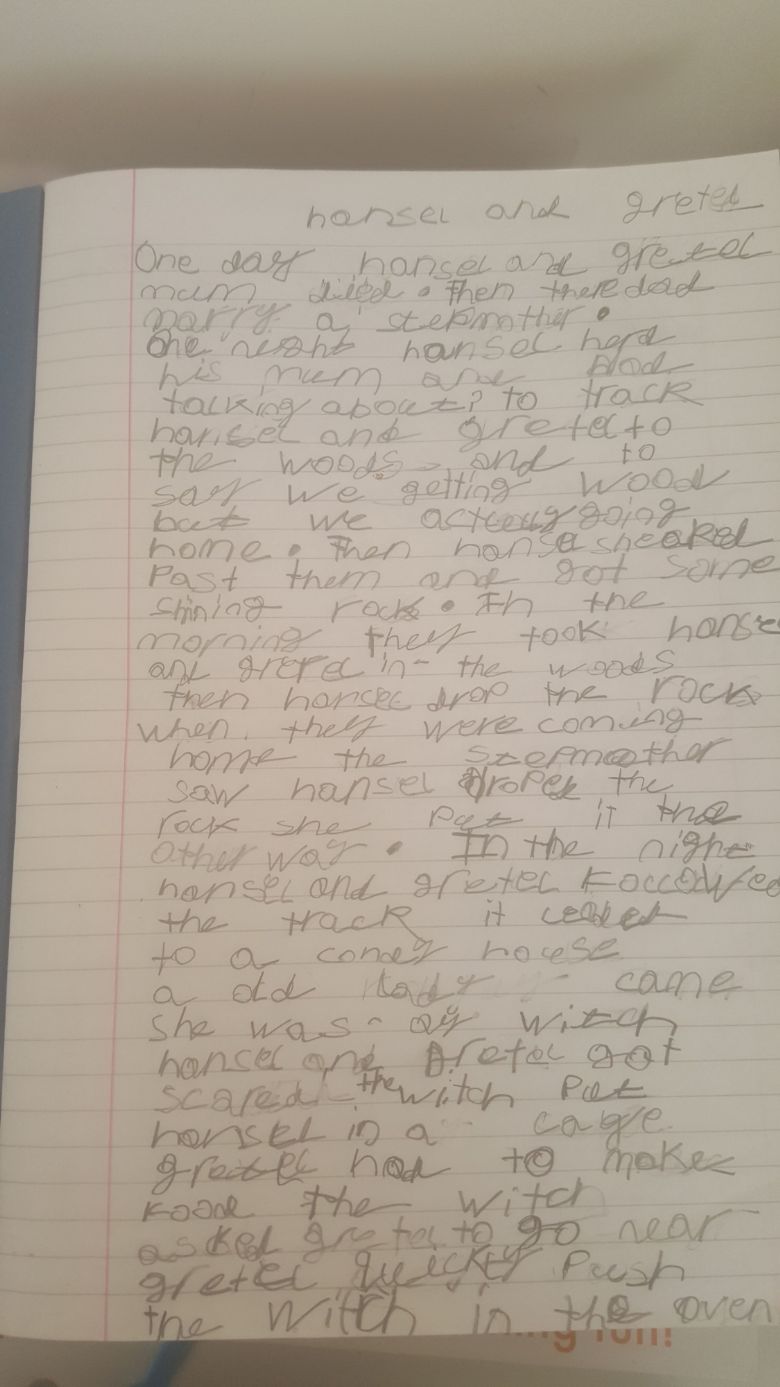 Abir has been busy writing his own version of the story 'Hansel and Gretel'.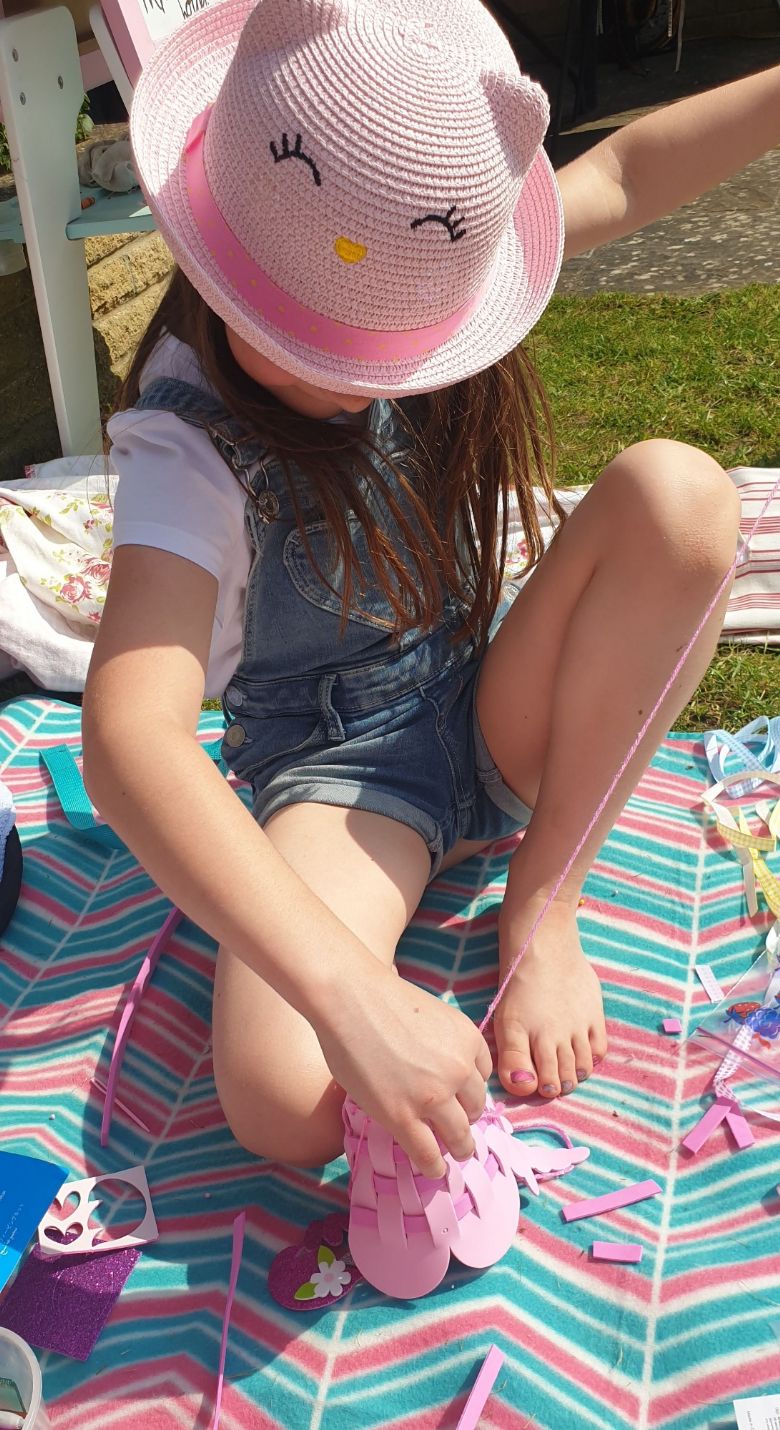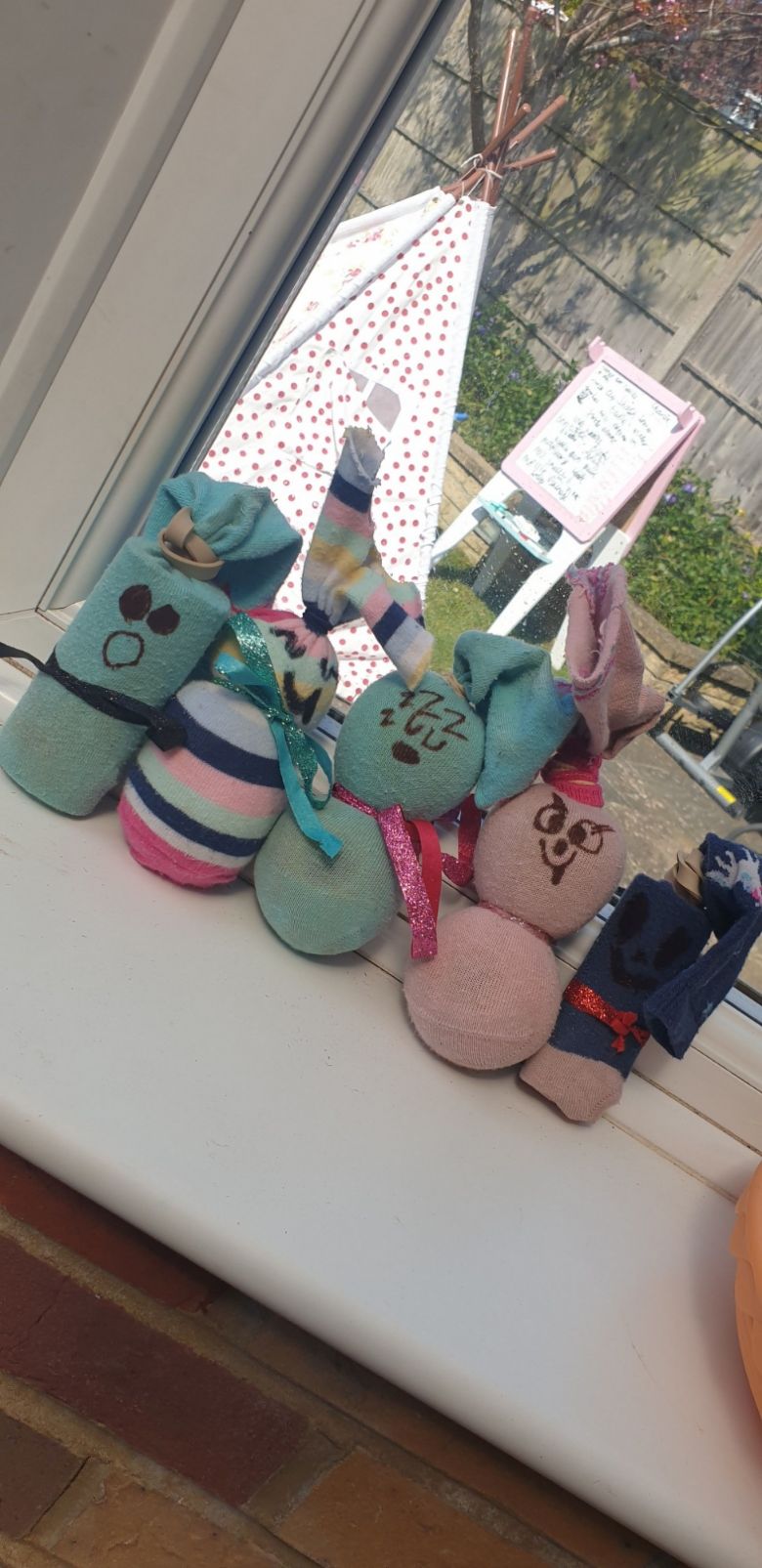 Briar-Rose is being really creative this week. She sewed her own Easter basket, had Easter egg hunts, made a time capsule and also made these fantastic sock bunnies.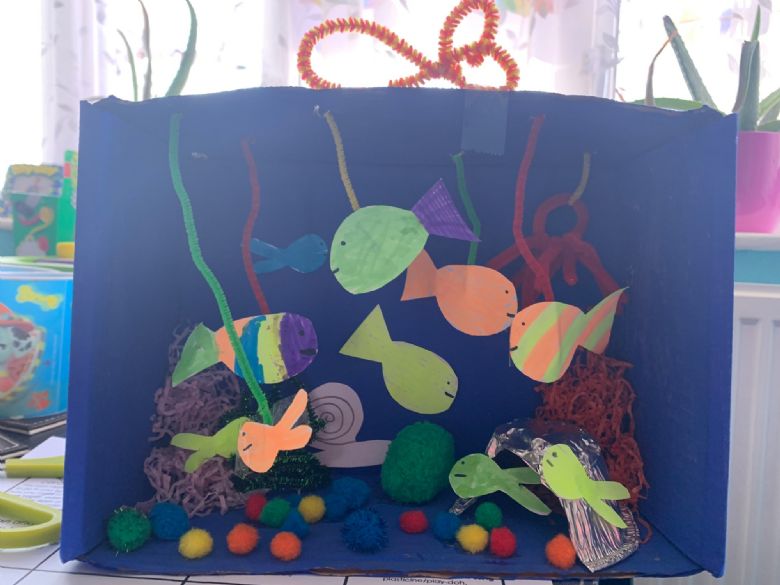 This is Issac's fish tank. He used lots of different materials to make it and if you look really closely you can see a snail and an octopus.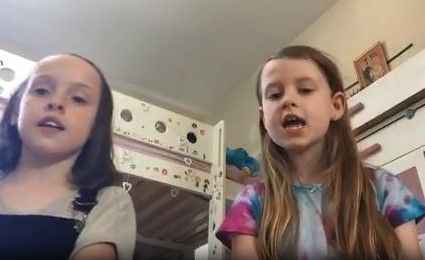 Cassia made up a game and seaside song with her sister. Here they are in action. Meanwhile, Edie has been learning dances inspired by NHS nurses with her mum.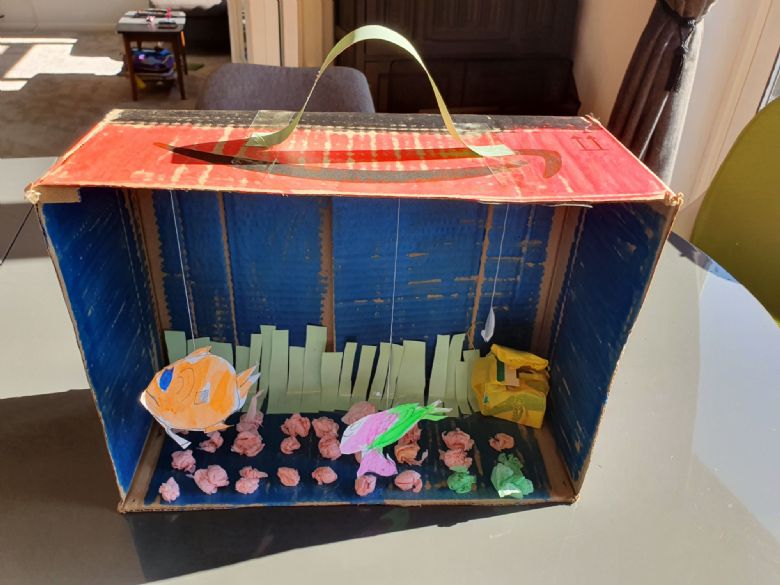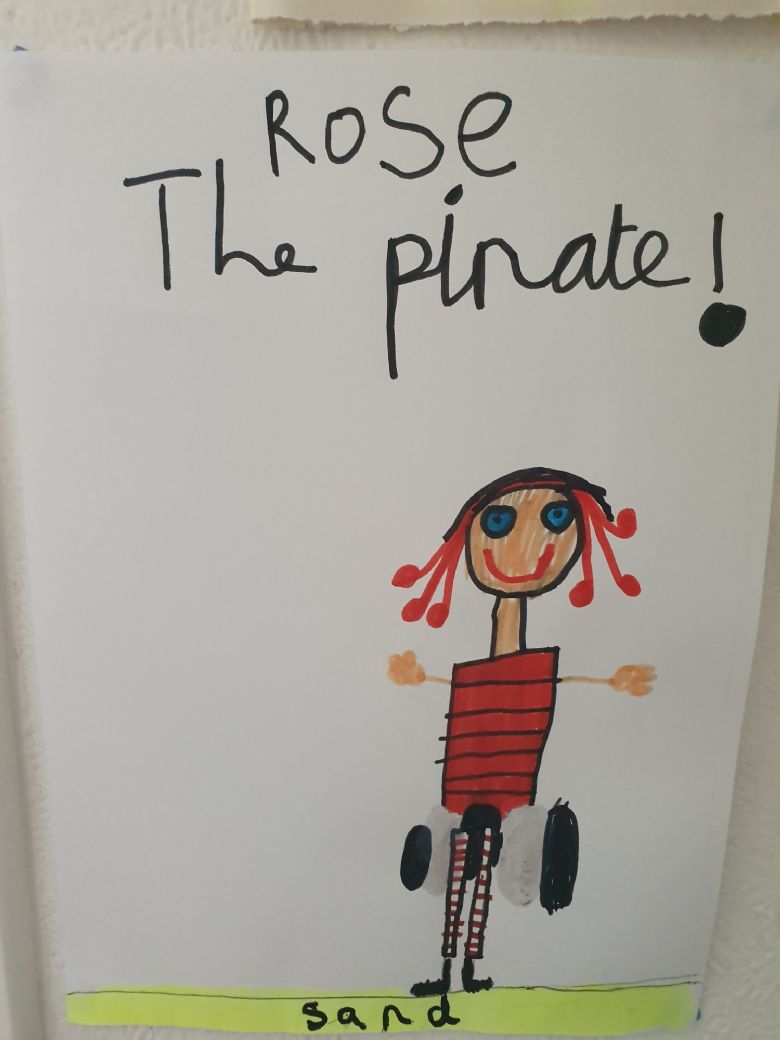 This colourful fish tank was made by Matilda who has also invented her own pirate called
Rose. To give her a bit of extra inspiration, she dressed up as a pirate too.
Well done everyone! It's lovely to see so many great ideas and so much creativity. Keep sending us emails and photos telling and showing us what you've been doing. We always enjoy hearing from you all. We'll update the blog again at the end of this week to show what else everyone has been up to. In the meantime, take care, stay safe and have fun.
Best wishes to you all,
Miss Scott and Miss Cosby