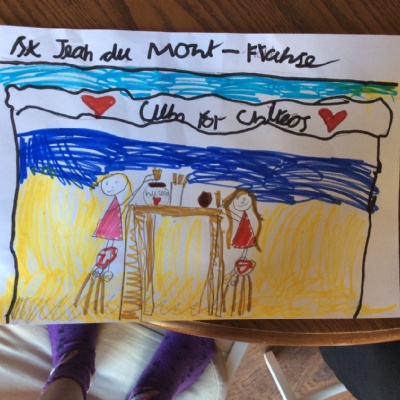 Some of our great work...and this is just from the start of the week!
Year 2 have been keeping up with their hard work at home. These are some of the highlights from Monday and Tuesday.
In English this week, we're planning and writing postcards imagining that we're at the seaside. We're then designing our own advertising posters for seaside resorts in this week's Art activity. Look at Olivia's poster at the top of the page. That would definitely persuade you to book a holiday.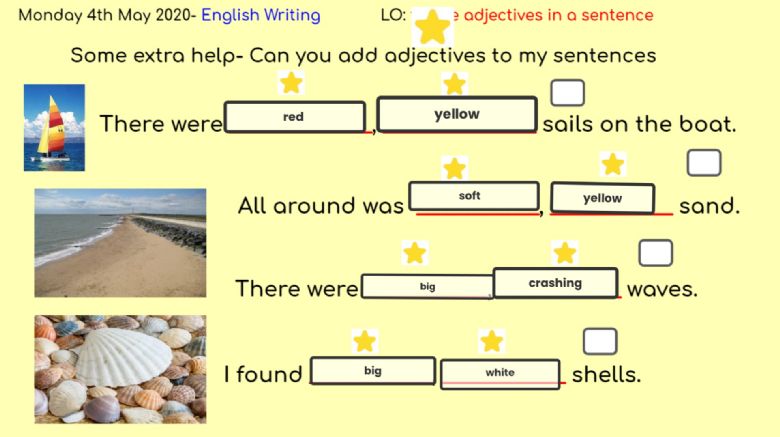 To get ready for our writing, we practised using adjectives and tried to write 2A sentences. These are Issac's descriptive sentences and Ollie did some equally amazing work.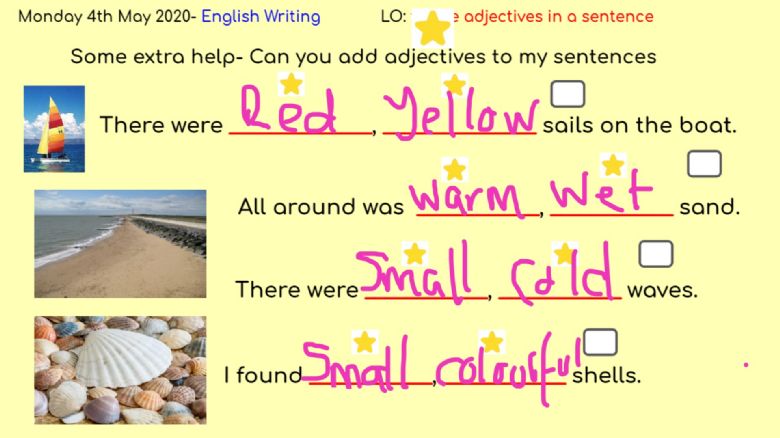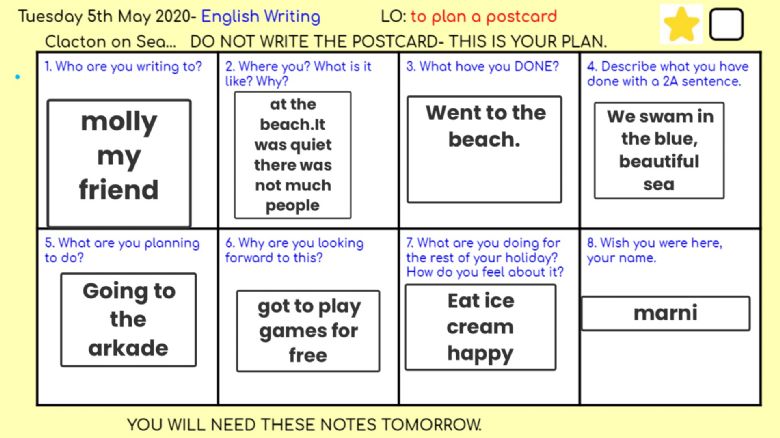 We then planned what we were going to write. Judging by Marni's fantastic plan, we're in for a treat.
Our spelling focus this week is on adding -ed and -ing suffixes (word endings) to verbs. Here are the creative ways that Kayla and Briar-Rose shared their learning. There were so many smashing ideas with this task!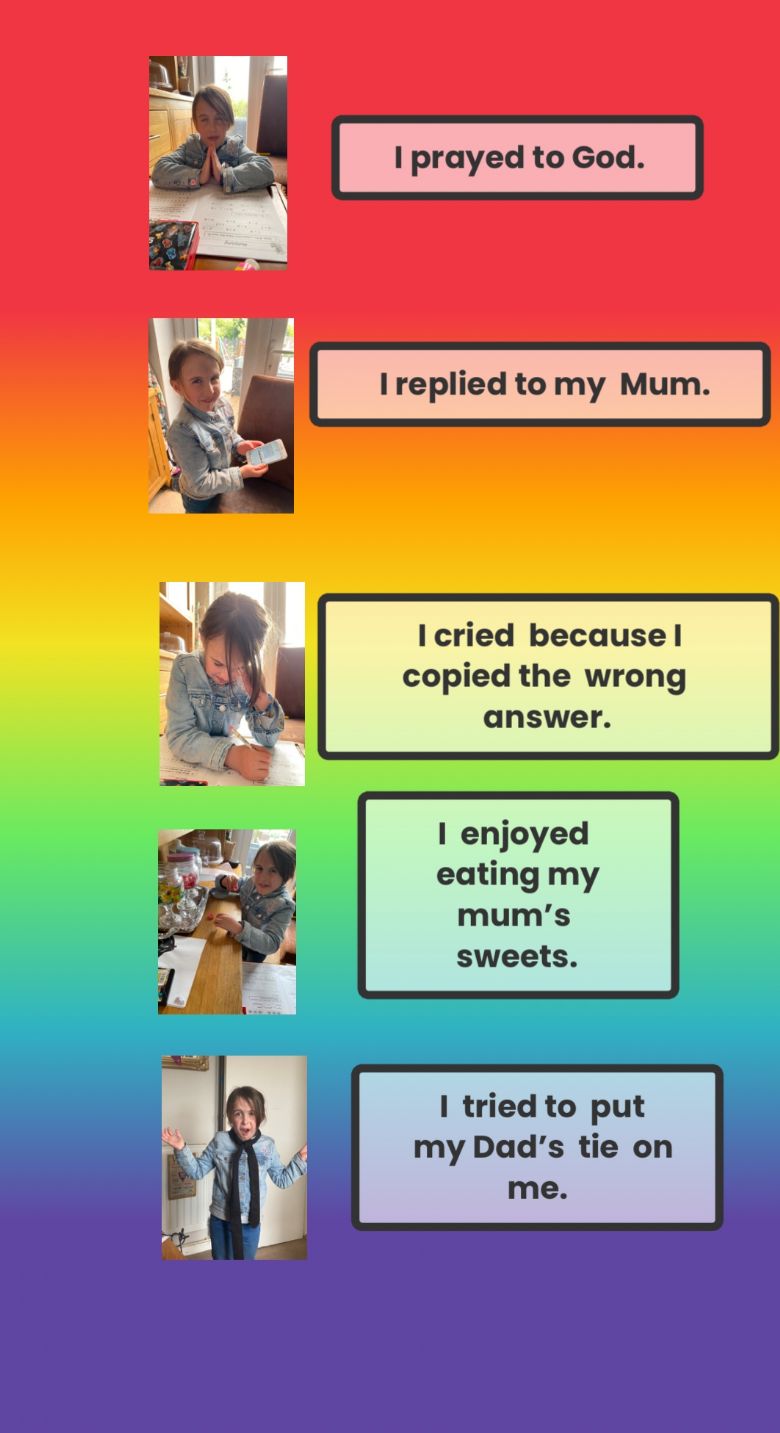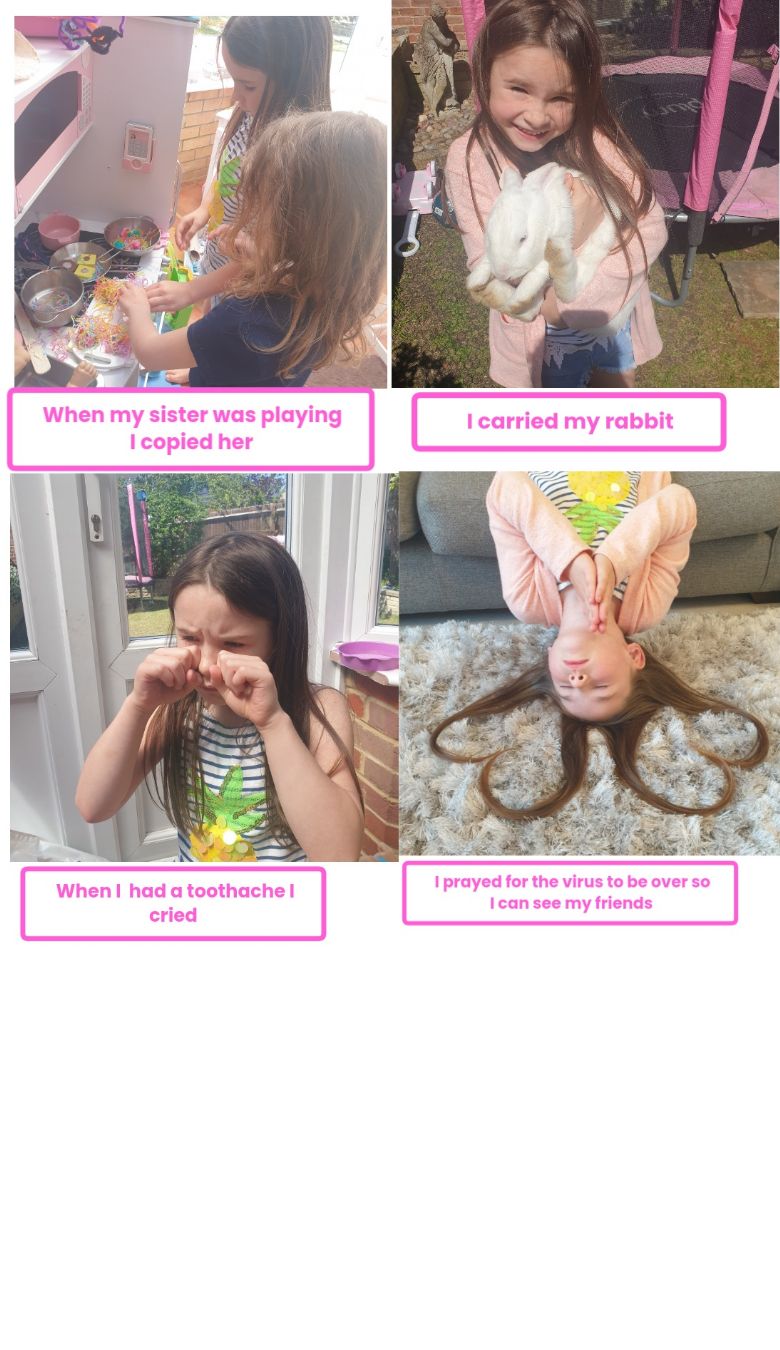 Every week, we now have a P.E. challenge. This week is all about ball control and balancing. Here's Aidan completing the challenge. You can see how hard he's concentrating.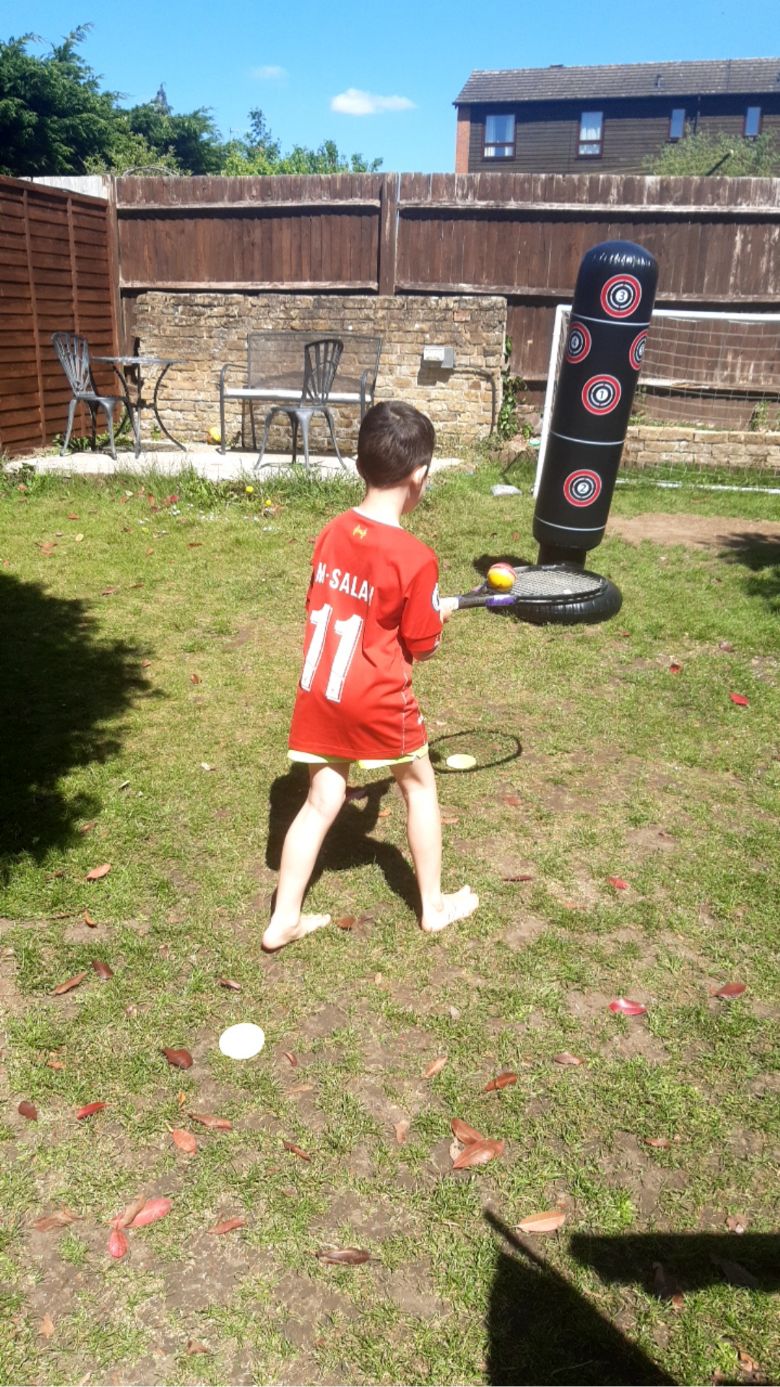 Carrying on from our work on symbols, this week we're finding different symbols that belong to Christianity. Here's what Joanna found out from her extra research.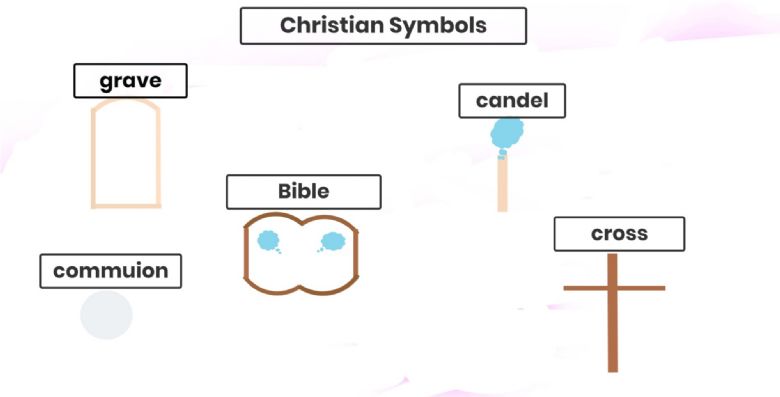 Last week, we looked at road safety. This week, we're thinking about how to stay safe when travelling by car. The challenge is to design a car seat for Ted who had a really bad day when he travelled without a car seat. These are some of the clever designs so far. Things are looking up for Ted!
Cassia's car seat design.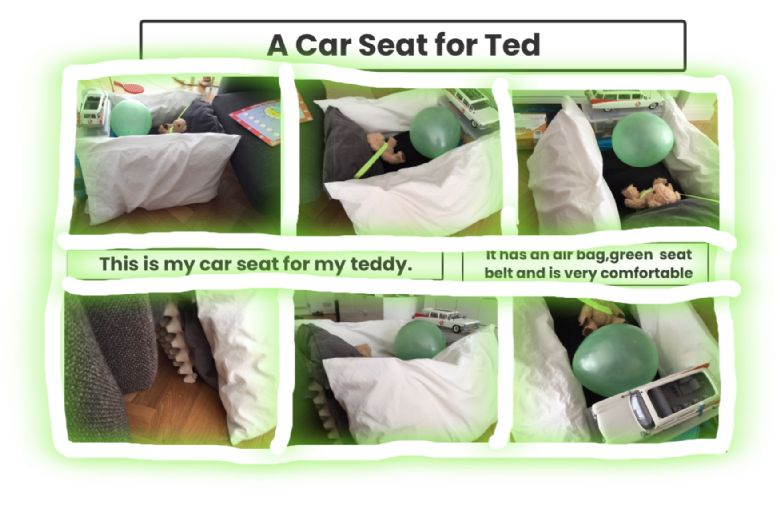 This is the design that Daniel came up with for his teddy.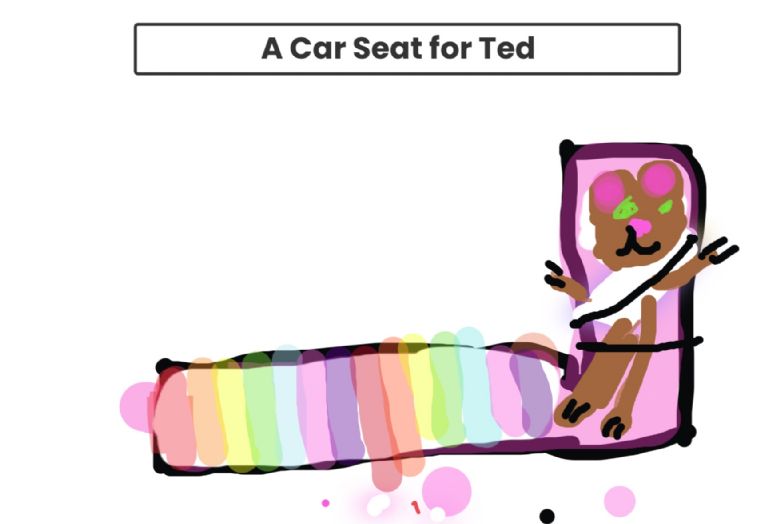 Ted is now travelling in style and safely thanks to Maisy's colourful design.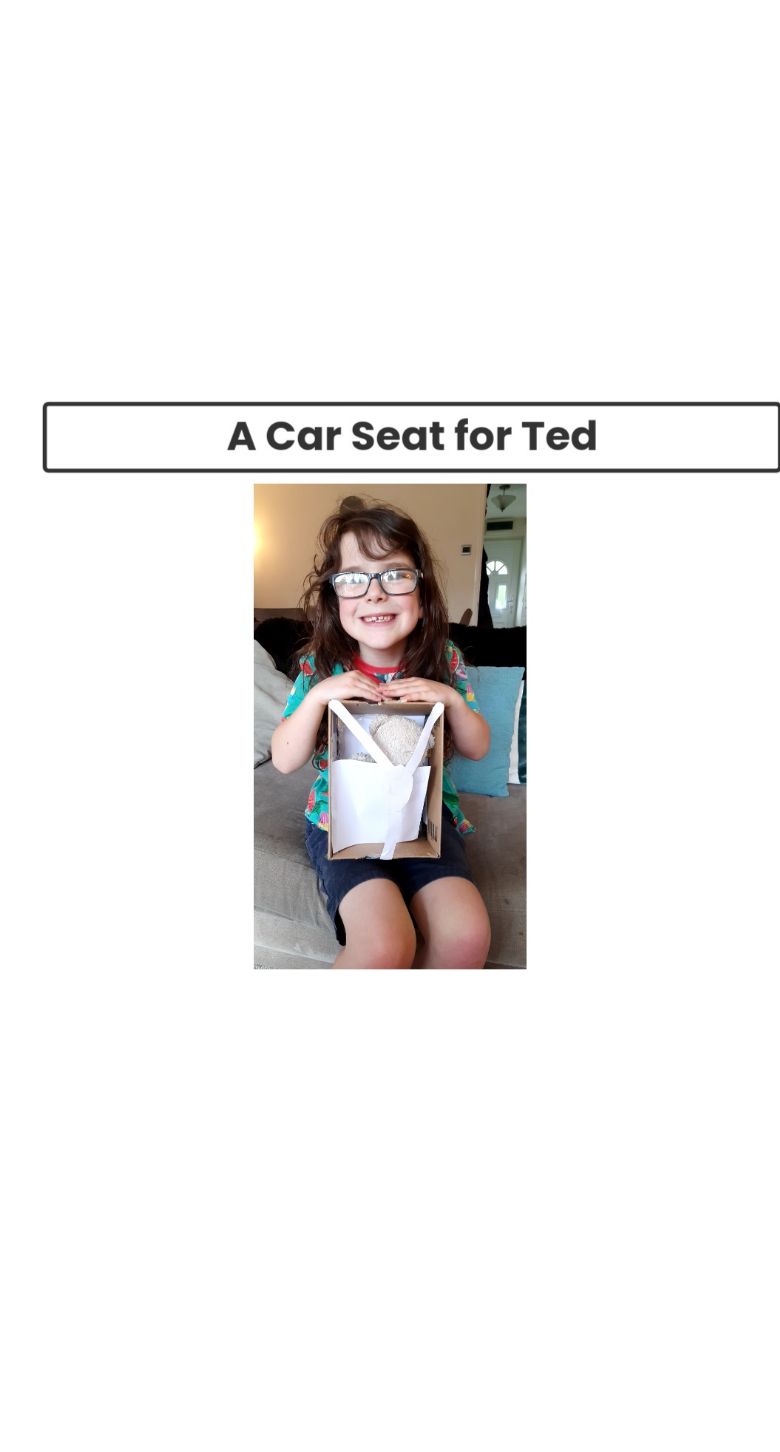 Here's Jennifer's teddy trying out his brand new car seat.
What an amazing start to the week! Keep up the great work Year 2 and remember to upload all of that fabulous work. We're really impressed with your ideas, creativity and hard work.
Best wishes,
Miss Scott and Miss Cosby