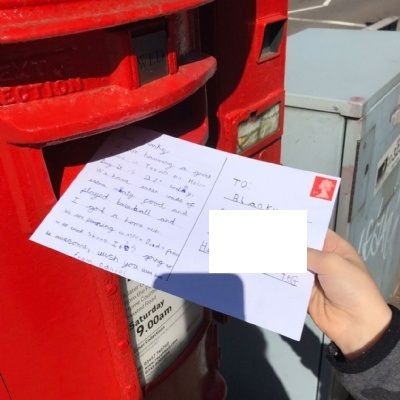 Some of Year 2's seaside postcards and posters from this week's home learning.
Well, we may be in lockdown but that doesn't stop us from dreaming of a sunny seaside holiday. That's just what we've been doing in Year 2 this week. We've written postcards from an imaginary trip to Clacton-on-Sea and other places that we've visited or would like to visit. Daniel even posted his, as you can see from the picture above. We've also designed our own posters to advertise seaside towns. Here is just some of our great work.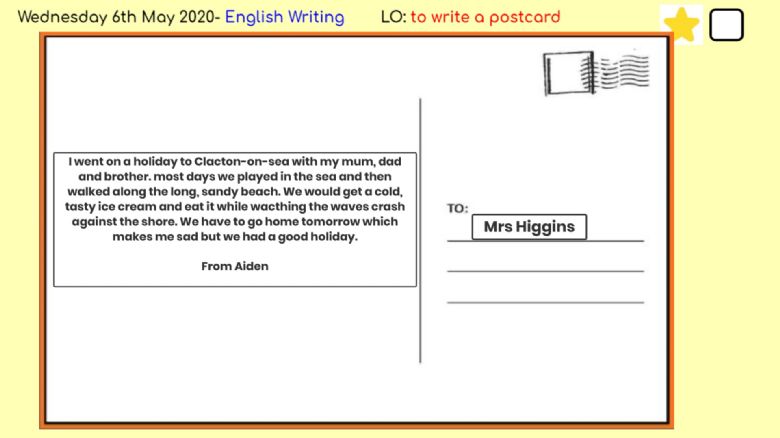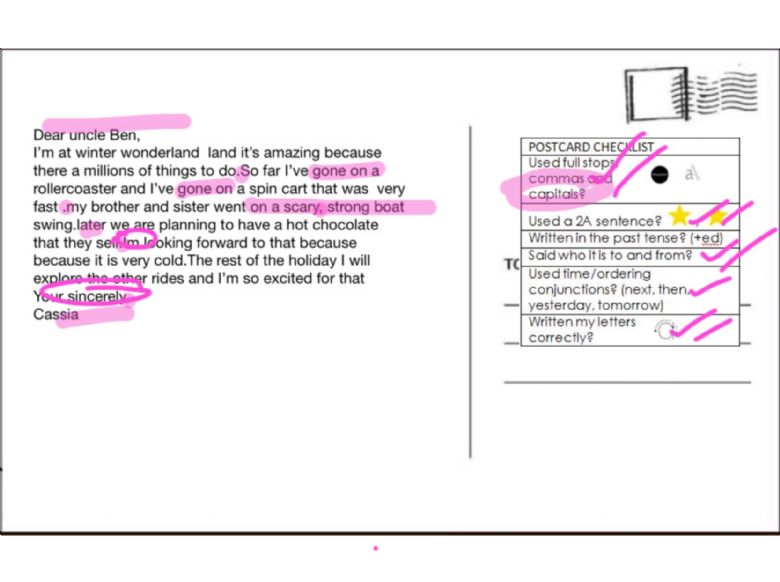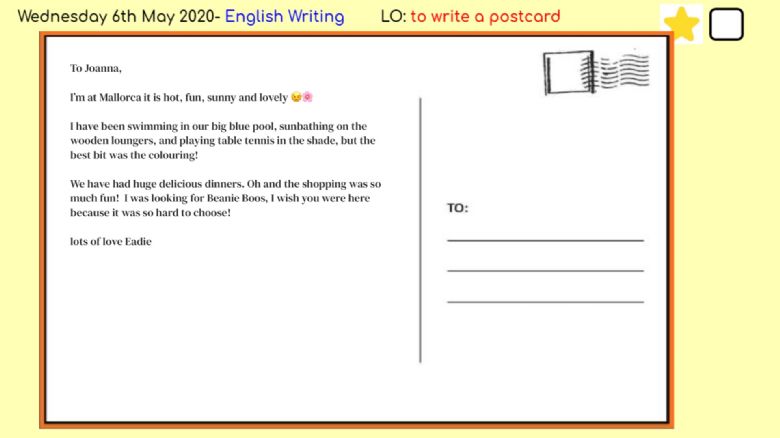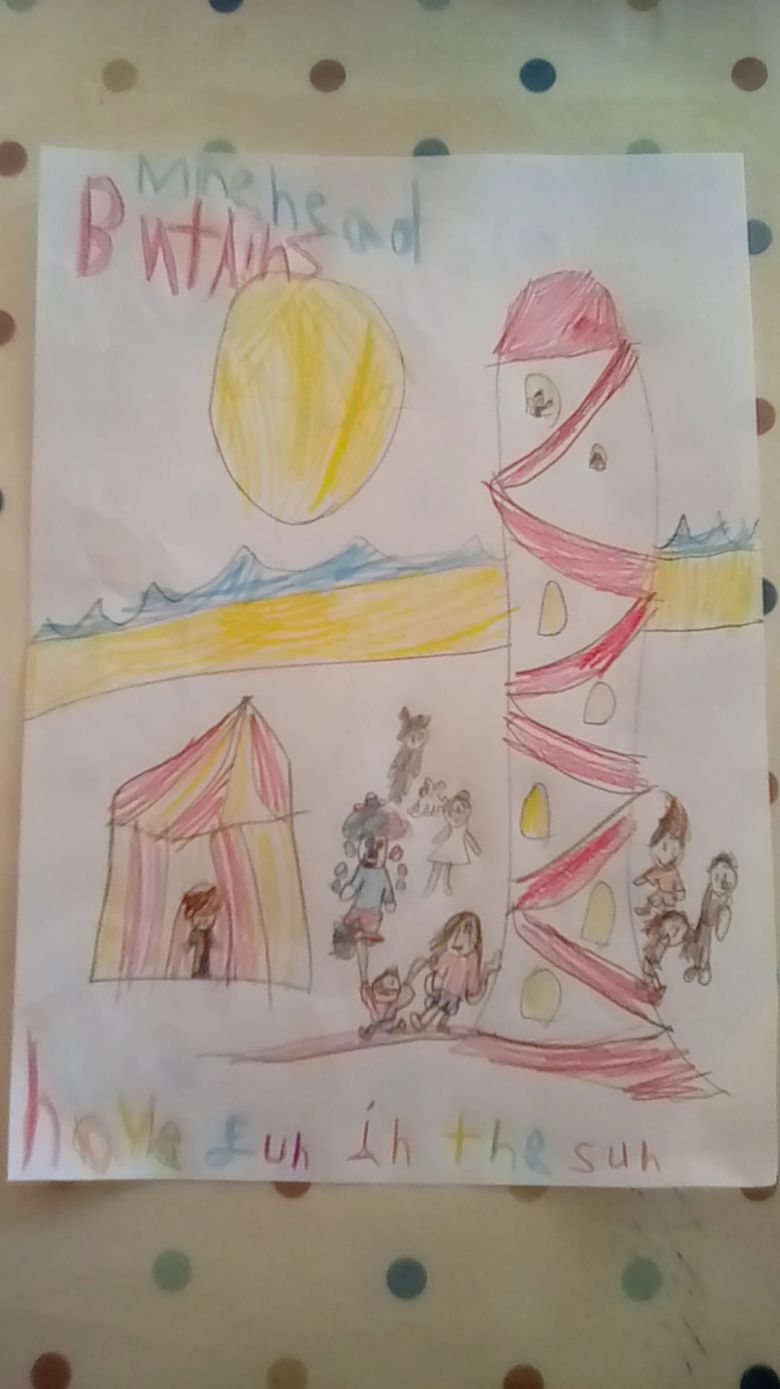 This is Daisy's poster advertising Butlins at Minehead. It looks great fun!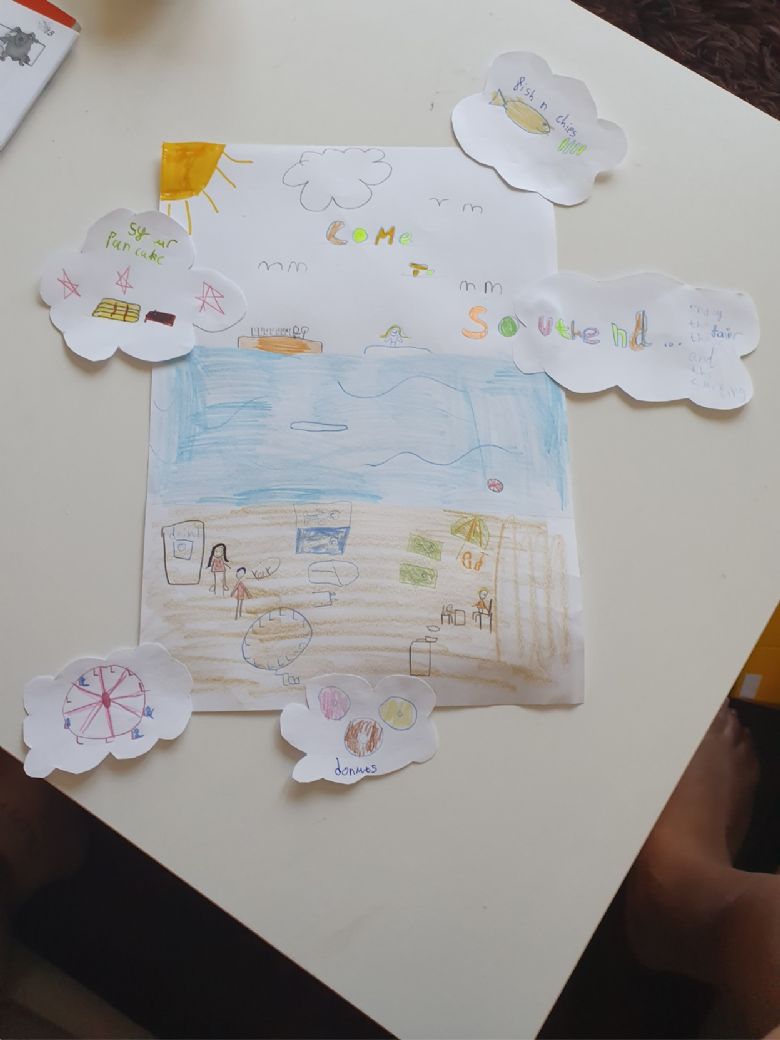 This is Mason's fantastic poster advertising Southend. That would definitely persuade people to go there!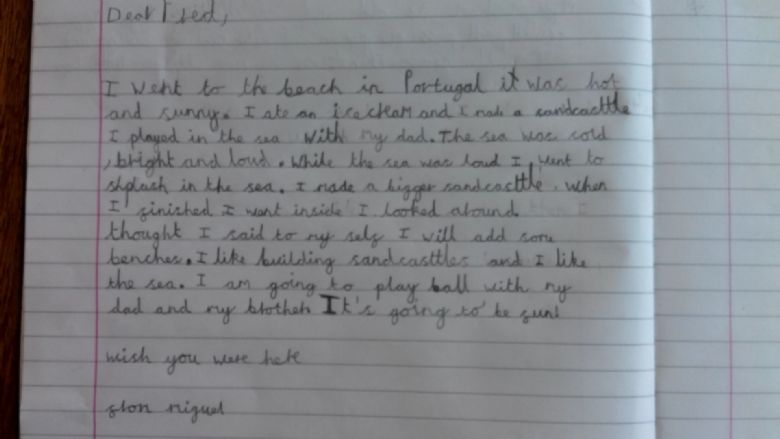 Lots of people are still putting the finishing touches to their posters and postcards so we're really looking forward to seeing what the rest of the week brings.
Keep going with all that hard work Year 2! We love seeing what you've done.
Best wishes,
Miss Scott, Mrs Cosby, Mrs Higgins, Mrs Taylor and Mr Denny