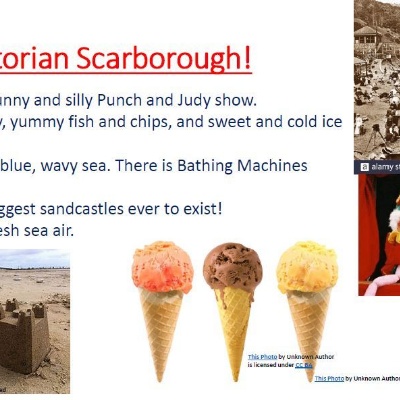 Year 2 go back in time to Scarborough
This week in our home learning, Year 2 have started to think about what the seaside was like during the Victorian Era (No, before you ask, Mr Weightman doesn't remember what it was like back then- he's not THAT old!). One of the first Victorian Seaside resorts was Scarborough and after reading about what it was like, Year 2 have created different adverts/posters trying to get people in the Victorian times to visit it.
There were so many great posters and adverts, but this one really made us smile and we thought you'd like to enjoy it too.