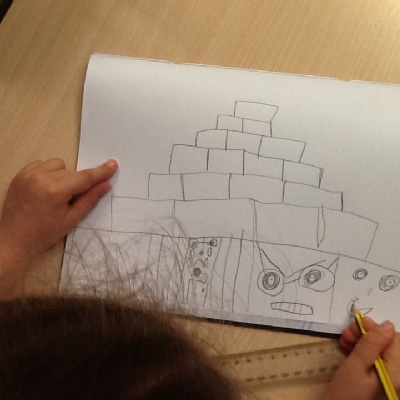 2Q are inspired by the American artist, James Rizzi
After looking at his work and creating our own version of a New York city with happy faces, we have applied our skills to design a James Rizzi style Faleva.
In Theme, we found out what is was like to live in a Faleva in Brazil. After we compared it to our homes we then used the bright coloured buildings to draw our own Rizzi style picture.
When drawing buildings, James Rizzi would give them faces and characters.
Here are some budding artists at work.