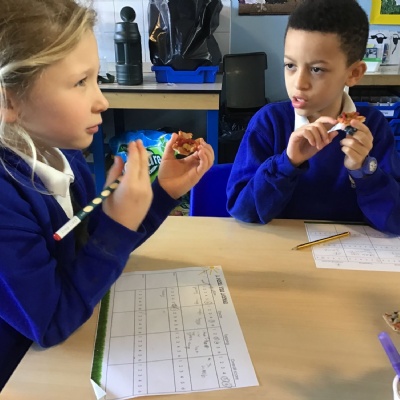 Year 2 are testing pizza before designing their own.
What a way to spend a Friday afternoon! Pizza testing!
In DT Year 2 are setting out on the task for designing and making a veggie pizza, so before we designed our own we have had a try of what is already available.
YEP we ate vegetables willingly!
Some were more popular than others, but it is safe to say we are looking forward to working on our chopping, grating and mixing skills when we get to work on our own creations.