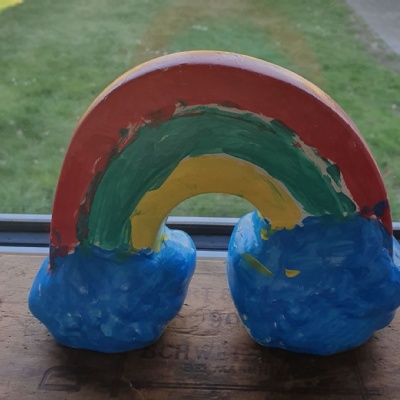 Some of the highlights of our first week of home learning, including this amazing rainbow model made by Matilda.
Well done to everyone in Year 2 for putting so much effort into your first week of home learning. It has been fantastic to see so much hard work and creativity. Thank you too to all of the adults who have made this possible. This is just some of this week's amazing work. Keep those photos and emails coming in everyone. It is so lovely to hear from you all and to see what you've been doing. Contact us at: 2r@tudor.herts.sch.uk or (for 2Q) 2Q@tudor.herts.sch.uk
Have a super weekend and I look forward to hearing from you all next week. Who knows, maybe your work will make it to the Year 2 blog.
Eadie's awesome Aldenham Country Park Poster
Daniel's terrific tractor of the future
Ethan's fantastic farm poster
Joanna's super story
Kye's perfect pizza