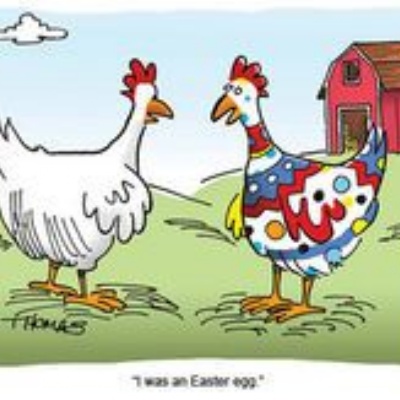 Final day of Easter Activities (oops forgot to post yesterday)
Good Morning year 3. Today is Friday, so the last day of the Easter holidays (not including the weekend). We hope you have enjoyed the activities this holiday. Here are the final activities for Easter. Don't forget we are moving to Google classroom on Monday. Make sure you have collected your new pack from school and are happy with how to log on to Google classroom before Monday. If you have any problems email your teacher or give the school a call.
Go back to the beginning of the Easter holidays and think about the list you created. The list of things you wanted to do by the end of the holidays. Have you completed your list? If not, you still have time!
Have you ever tried to create digital art? If you have IOS (apple products) or android then why not download (with parents permission) Doodle Buddy. It is a free app that allows you to draw and create some amazing art work that even pen and paper can't do.
https://www.google.com/search?q=doodle+buddy&rlz=1C1GCEA_enGB822GB822&oq=doodle+buddy&aqs=chrome..69i57j0l5j69i60l2.2041j0j4&sourceid=chrome&ie=UTF-8
Mr Higgins is still doing his daily challenge. Check it out on the Tudor Sport twitter feed or search Tudor Sports on YouTube. Or have you ever tried yoga? Why not have a go at Cosmic Kids yoga, https://www.youtube.com/user/CosmicKidsYoga
Don't forget to keep reading. If you are stuck or a book, then why not try Oxford Owls, they have a huge selection of EBooks to choose from. Or check out David Williams reading some of his great stories.
https://www.worldofdavidwalliams.com/elevenses-catch-up/