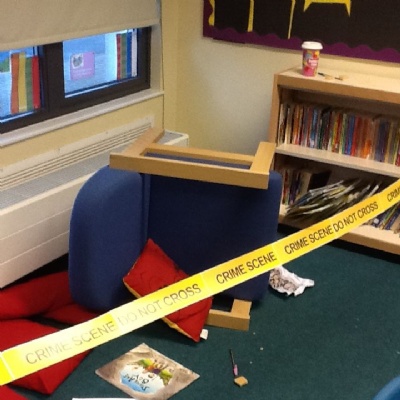 Our 'Crime-Busters' topic started last week and we've already had to put our detective skills to the test to solve crimes in our classrooms.
The Biscuit Thief
Last Friday, Year 3 were shocked to discover that crimes had been committed in their classrooms. Someone had been into each classroom and eaten some of the teacher's biscuits. Luckily, they had also left behind a number of pieces of evidence which enabled the Year 3 Crime-Busters to investigate.
In teams, Year 3 had to carefully read the witness statements and used these, alongside the evidence, to make deductions. It was quickly agreed that the biscuits had been eaten by one of four possible teachers. They had even left their green and pink marking pens behind.
After piecing together all of the evidence, the culprit was finally revealed. It was Miss Cosby!