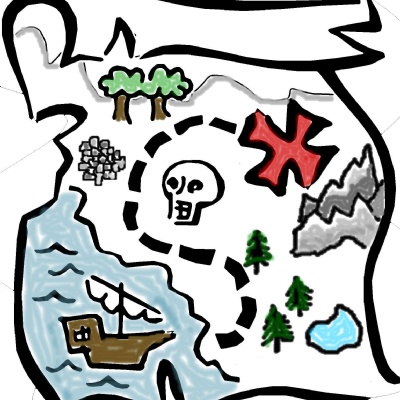 Well done to those who have sent their descriptions in!
Both Miss Manzie and Miss Houston were impressed with the work sent in today, so well done to all of you.
From 3S: Well done to Dorothy, Imogen, Ryan and Sophia who wrote detailed description of where they would hide treasure if they were a pirate. Also well done to JJ who wrote a list of places to hide treasure and decorated it with authentic tea stained paper and pictures. Finally, well done to Maxwell who drew a detailed treasure map and wrote step by step instuctions to get to the treasure using coordinates.
From 3T: Well done to Callum B, Edward, Ellis, Haadia, Joshua, Jude and Noah for their fantastic treasure stories. They were all so creative, with great use of adjectives and 2A sentences. I especially love that so many of you added some speech, you should all be very proud of your work! I especially love the very creative hiding place of ... "a can of baked beans!" Have a read through and see if you can find which 3T pirate came up with thatcreative idea!