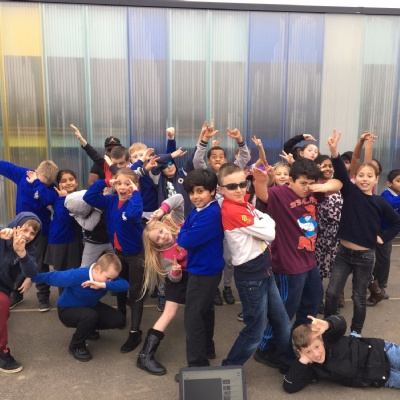 This week was Internet Safety Day. The event saw both classes take part in lessons dedicated to improving the childrens' safety online. 4R decided to create their own music video, to a parody of the hit One Direction Song "You don't know you're beautiful".
We created the video on a wet and windy Wednesday morning in our school playground. We also made use of our brand new dining room tables...though possibly not in the way the adults intended!
The filming was done by the children and all the children choregraphed their sections, it was then edited overnight - lots of the children only saw the video for the first time during the assembly!
When we shared the video with the rest of the school community found it very entertaining, but we also hope they remember the lyrics next time they're online!
We hope you enjoy our video..."Who'd you share your details with?"