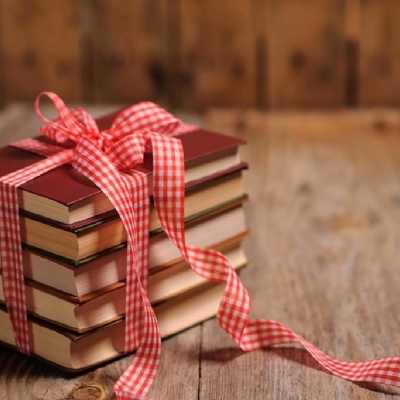 Are you struggling to think of Christmas present ideas? Have a look at our recommended book list for children in Year 4 for some inspiration!
Fiction
African Tales
Arthur and the Golden Rope
Beaver Towers
Bill's New Frock
Charlotte's Web
Cheat!
Christophe's Story
Demolition Dad
Diary of a Killer Cat
Earwig and the Witch
Escape from Pompeii
Fantastic Mr Fox
Flat Stanley
Fly Eagle Fly
Friend or Foe
Gregory Cool
Hary Potter and the Philosopher's Stone
Hodgeheg
Horrid Henry
How to Train your Dragon
Kensuke's Kingdom
Leon and the Place Between
Matilda
Monster and Chips
Mr Stink
My Funny Family
My Naughty Little Sister
Noah Barleywater Runs Away
Oliver and the Seawigs
Pippi Longstocking
Pugs of the Frozen North
Romans on the Rampage
Stig of the Dump
Stone Age Bone Age
The Accidental Prime Minister
The Boy at the Back of the Class
The Egyptian Cinderella
The Firework Maker's Daughter
The Hundred-Mile-An-Hour Dog
There's a Boy in the Girls Bathroom
The Iron Man
The Lion and the Unicorn
The Miraculous Journey of Edward Tulane
The Twits
The Worst Witch
Traction Man
Traction Man meets TurboDog
Ug: Boy Genius of the Stone Age
Varjak Paw
You're a Bad Man Mr Gum
Information texts
A Beetle is Shy
A filth of starlings
A Little Guide to Wild Flowers
A Walk in London
A World of Your Own
Atlas of Adventures
Barefoot Books World Atlas
City Atlas
Creaturepedia
Curiosity. The Story of a Mars Rover
Discover… The Roman Empire
Fantastically Great Women Who Changed the World
I is for India
Little Leaders. Bold Women in Black History
Mama Miti. Wangari Maathai and the Trees of Kenya
One Plastic Bag
Poo: a natural history of the unmentionable
Stone Girl Bone Girl. The Story of Mary Anning of Lyme Regis
Tell me a Picture
The Pebble in my Pocket. A History of Our Earth
The Tudors. Kings, Queens, Scribes and Ferrets!